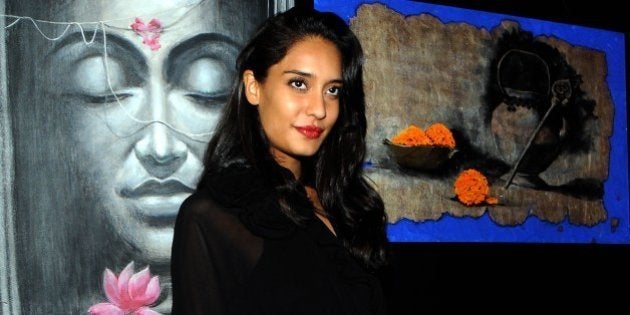 Lisa Haydon, the Bollywood actress who played the role Vijay Lakshmi in Queen, may be talented, beautiful and might find it offensive when someone calls her 'hot'--but there's something that she doesn't like at all.
In an interview to Times Of India, Hayden said, "I don't like the word feminist. I don't think women trying to be men is feminism. I also don't believe in being outspoken for the sake of it, or just to prove a point. Feminism is just an overused term and people make too much noise about it for no reason. Women have been given these bodies to produce children, and the spirit and tenderness to take care of people around us."
Hayden says she doesn't want to be a "career woman" and is looking forward to making dinner for her "husband and children". Are we judging her for this? No, it's her choice. But, does she get to decide that "women have been given these bodies to produce children?" Nope.
Haydon is the latest member to join the feminism denial club.
Last year, Parineeti Chopra, the brand ambassador for Haryana's 'Beti Bachao Beti Padao' campaign declared that she is NOT a feminist and you can't turn her into one. No chance.
"I am very often confused to be a feminist but I am not. I am really not," she said. "Coming into Bollywood, I think definitely it has made me stronger and more responsible."
Though Chopra seemed to be batting for the very principles of feminism, she refused to be called a feminist.
Along with Hayden and Chopra, other members of the 'I-am-not-a-feminist' or, rather, 'I-don't-know-what-feminism-means' club, include Katrina Kaif, Madhuri Dixit, and Priyanka Chopra.
During an interview about 'Quantico', Priyanka Chopra said, "It's got very strong female characters, and I don't think it's a bra-burning feminist show where you're like, we hate men, but we have really strong male characters, too."
In the same ToI interview, Hayden said that she doesn't enjoy being called "hot and attractive". "We are judgmental and are innately programmed to see what we see. I don't know if it's a societal norm that people don't look beyond physical appearances. Well, I think they do actually look beyond but it just takes more time."
We wonder if someone told her that she just stood for feminism when articulating this sentiment. Hayden is right. Objectifying women and not looking beyond their physical appearances is a societal problem and that's exactly why we need feminism.
Time for some classroom lessons on feminism for Bollywood stars?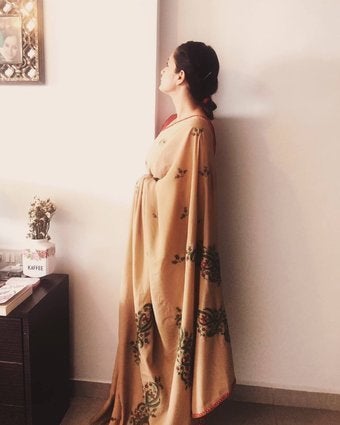 17 Women Unfurled Beautiful Memories After Donning Their Mothers Saris
Popular in the Community