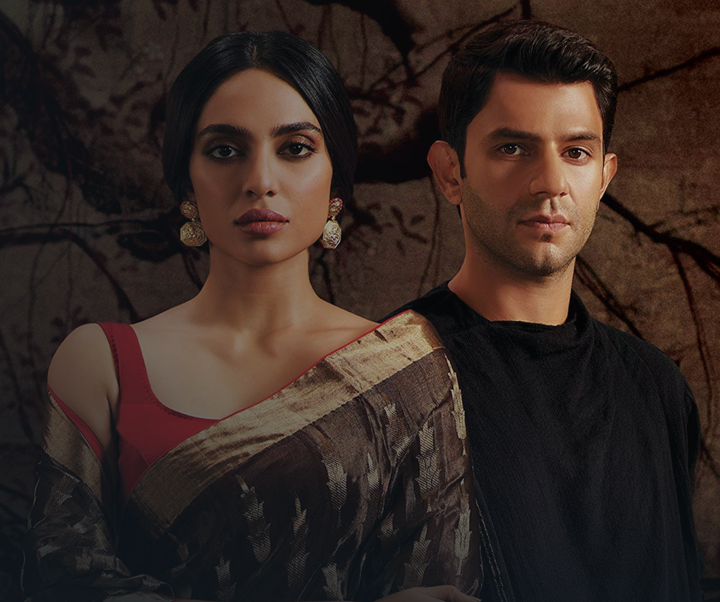 After decades of suffering regressive soap-operas on Indian television, we finally have a show that inverts every trope we've seen on Indian TV and makes a powerful commentary about the vulgar exhibition of power and wealth and its intersection with gender and class to piece together an impeccably feminist masterpiece.
Just as we recover from a series of high-profile, ostentatious weddings, comes a show that looks beyond the glitz and glamour and peeks into the scratchy, broken layers that hide right beneath the deceptively smooth surface.
Zoya Akhtar and Reema Kagti's 9-part Made in Heaven, that drops on Amazon Prime Video today, has four principal characters - Tara Khanna (Sobhita Dhulipala), a wedding planner who is married to billionaire Adil Khanna (Jim Sarbh), their close friend Faiza (Kalki Koechlin), and Karan Mehra, who is Tara's business partner at their agency, Made in Heaven.
The show is populated with several other characters, most notably Jaspreet (Shivani Raghuvanshi ) and Kabir (Shashank Arora), who work in junior capacities at the wedding-planning company.
Arora's character, who is tasked with shooting the behind-the-scenes of the weddings, acts as the show's moral voice, crystallising the complexities of each episode in clear prose. It's sometimes effective, but often too verbose, and unnecessary.
While a show like this could easily get overbearing, Akhtar and Kagti, along with directors Alankrita Shrivastava (Lipstick Under My Burkha), Nitya Mehra (Baar Baar Dekho) and Prashant Nair (Delhi In A Day), structure the plot neatly. Each episode has a different wedding which propels the show's overarching narrative and inform the decisions of its principal cast. It's an effective storytelling device, each episode can be consumed independently as well as holistically.
As far as the scale is concerned, the production is mounted opulently, its technical finesse merging and reflecting the show's central theme of grandeur itself.
Unlike several shows and films being made today, Made in Heaven directly addresses and foregrounds current sociopolitical realities, especially the ones that don't conventionally fit into mainstream narratives. It also misses no opportunity to take fierce digs at the BJP through well-crafted plot devices.
One of the show's main protagonist, Karan, is gay and his sexuality isn't just a character-building device, as it's problematically employed by a lot of filmmakers, but an inherent part of his identity, which connects with the show's raging critique and sensitive handling of Article 377.
But it's just not homosexuality.
Made in Heaven is essentially a show about the struggle for acceptance and belonging. It's about a certain pool of people who remain marginalised in the context and milieu of the mainstream and the urban elite and their battle to fit in. It's about gender wars, class wars, and wars fought to legitimise sexual identity. It's genuinely impressive how much of these seemingly complex themes the makers pack into 9-episodes without reducing their gravity or making them appear tokenist.
But most of all, Made in Heaven exposes our vulgar obsession with social perceptions, our all-consuming desire to be seen as belonging in an exclusive bracket, our raging need for upward social mobility. As all the weddings encapsulate, the rich people are constantly projecting their wealth through myriad colours in a bid to escape and gloss over dark, difficult and grey realities while those who aren't rich are devising morally corrupt ways to reach there.
While Tara Khanna, who's had a less-than middle-class upbringing, is in a constant struggle to blend in a wealthy household and the high society, for Jaspreet the struggle is to fit into the mould of a work environment that's far removed from her reality. For Karan, it's acceptance, not just from family, but from society, while for Adil and Fayza, who inhabit the top column of the economic food chain, it's the quest to find mental peace - they are both financially well-off but immensely lonely.
Elitism, sexual abuse, toxic masculinity, celebrity entitlement, closeted existence, Made in Heaven tackles important, difficult subjects with the sensitive and intimate gaze of a dispassionate outsider. The theme of infidelity, which runs through the course of the show, is sharply diagnosed and dissected and the viewer feels the piercing pain caused by a broken marriage.
There's something achingly sad about this show. It's a show about marriages, a happy occasion, but there are rarely any happy weddings in it, barring one, where a couple in their 60s get married, another brave choice of subject, which is largely stigmatised in most cultures.
In fact, the show's name in itself is an ironical comment on the idea of marriage - an age-old construct dictated entirely by patriarchal norms and one where women are at the receiving end of sexist ideas perpetuated by seemingly "woke" and "progressive" families.
There's also something very interesting about the way the show looks at men.
At least two male characters are sexually impotent and they end up directing their rage towards the women. Masterfully, those episodes reveals the horrific ways in which women are conditioned to appease to male entitlement and the cost of rebellion, if any.
But what's most interesting is how the writer-directors also portray men as both, perpetrators as well as victims of patriarchy, especially Vinay Pathak's Gupta ji, who has one of the show's most understated yet powerful track.
Made in Heaven's weakest point is Shashank Arora's voiceover. The audience doesn't quite need the literal summary of every episode. It hints at an assumption by the makers that viewers need to be spoon-fed and takes away from the overall subtlety of the show.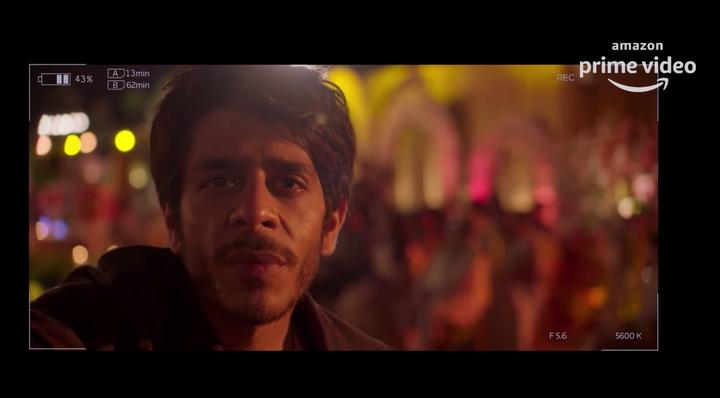 Certain scenes, where silences do enough talking, are peppered with lines that verbalise the emotions felt by the characters. Given how quietly the show makes its points, the dialogues, in a few situations (a conversation between Tara and Karan after they've both had a rough night) hampers the viewing experience.
Having said that, Made in Heaven is universally well-performed. Starting with Dhulipala, for who this show could be a potential breakthrough, to Arora and Raghuvanshi, who excel in their roles, the show's performances carry such a casual sense of realism, it often feel like we're watch a docu-drama.
Jim Sarbh and Kalki Koechlin, both accomplished artistes, capture the dichotomy of privilege with ease and are able to humanise characters that could easily have felt one-note or turned into stereotypical caricatures. Initially, Sarbh appeared too stoic, too steely, but as the show reveals, that's just how his character is: cold and emotionless.
Undoubtedly, the show's stars are Dhulipala and Arjun Mathur. Right from his haunting backstory to his lonely battle with sexuality and acceptance, Mathur internalises his trauma and reveals just the right amount of anguish. It's an outstanding performance in an ensemble of outstanding performances.
Dhulipala, too, straddles the slippery slope of pretending to be rich while seeing through the pretence and feeling exhausted by it. Her performance is about putting up a performance and the scene where her guard drops is terrific - it captures not just her individual breakdown but the collapse of facade itself.
Eventually, that's the story co-creators Reema Kagti and Zoya Aktar want to tell - in a world full of filters and facades, staying authentic and real is both, our best chance at spiritual survival and also our worst fear.
Popular in the Community