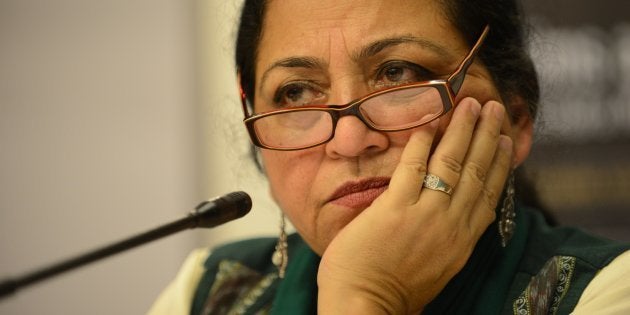 Scholar-activist Madhu Kishwar has been nominated to the Jawaharlal Nehru University's (JNU's) Academic Council (AC) to represent the School of Arts & Aesthetics (SAA) as an outside expert for two years, reports Indian Express.
Kishwar will have the power to decide on matters related to JNU's academic policies as a member of the academic council.
According to the IE report, Kishwar has been sent an official letter to attend the SC meeting that it to be held today. The meeting is expected to debate changes in the university admissions policy.
Kishwar is founder editor of Manushi - a Journal about Women published since 1979. She is a graduate of Miranda House and later went to study history in JNU. In 2014, she published Modi, Muslims and Media: Voices from Narendra Modi's Gujarat.
Kishwar was nominated by JNU Vice Chancellor M Jagadesh Kumar.
However, not everyone in the faculty is happy with the move, and that includes the Dean of SAA.
Bishnupriya Dutt, SAA Dean, told Indian Express that Kishwar's name wasn't even part of the list that the faculty had given to the VC suggesting who should be a part of the council.
"We are very confused and bewildered why these names were rejected and somebody who has no connection with our discipline was selected," she said.
Popular in the Community