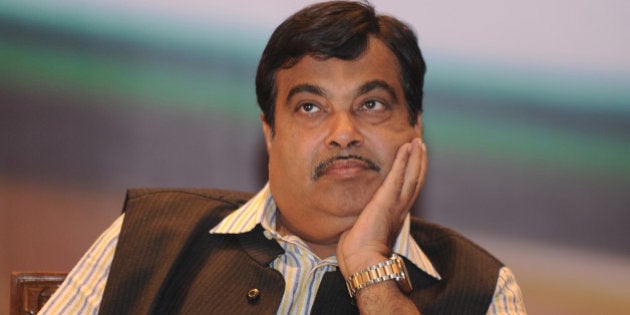 NEW DELHI — Gadkari, Gadkari, quite contrary, how does your garden grow? Union Minister Nitin Gadkari's advice to budding gardeners has nothing to do with silver bells, cockle shells, or pretty maids in a row. At an event in Nagpur on Sunday the Bharatiya Janata Party leader said he waters his plants in his Delhi bungalow with urine he collects in a 50 litre can.
In fact he recommended the practice to the crowd to grow "bigger" (and better) plants. Gadkari, the Union Minister for Road Transport and National Highways, explained that he waters his plants with his own urine because urine is cheap manure.
"I collected urine in a 50 litre can," Gadkari said in Marathi in an ABP Majha video. "I called the gardener and instructed him to water some plants with it. There was such a big difference — it grew one and a half times bigger than the other plants," he said.
Gadkari said he was embarrassed to share these details, but narrated the story nonetheless. But if that wasn't too much information already, Gadkari went on to share details about how he stored his urine every day in a small plastic can and collected it in a bigger 50 litre vessel.
"I have about an acre of farming land in the bungalow's compound where there are some crops and trees," he said. "this is free homemade manure. Right now I'm just telling you about urine and not going further than that," he said.
Gadkari advised the crowd to keep a 50 litre can handy and keep storing urine in it as it has urea and nitrogen compounds in it.
"If you water an orange tree with this, you will observe its growth rate," he said. "You will observe the increase in number of fruits and flowers on the plant, which proves how good manure it (urine) is."
Watch Gadkari's full speech in Marathi below.