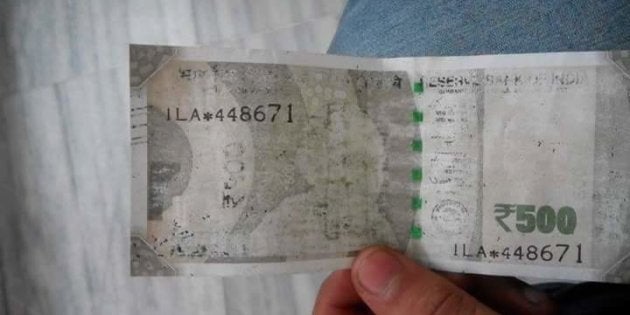 Ever since they were put into circulation, the new ₹500 and ₹2,000 currency notes have been the topic of discussion. Do the notes have GPS chips? Do they tear easily? Why is Mahatma Gandhi missing from some of them? From hoaxes to faulty printing issues — the notes have hardly been out of the news cycle.
Now, we all love to find that unexpected note tucked inside our the pockets of our jeans. Sometimes, even inside our freshly laundered pockets. So, the question is, will the new notes survive the washing machine's dhulai?
And folks on Twitter cracked up on seeing the white note.
Another user shared his tale of woe as well.
The post where he initially shared the picture also got people wisecracking.