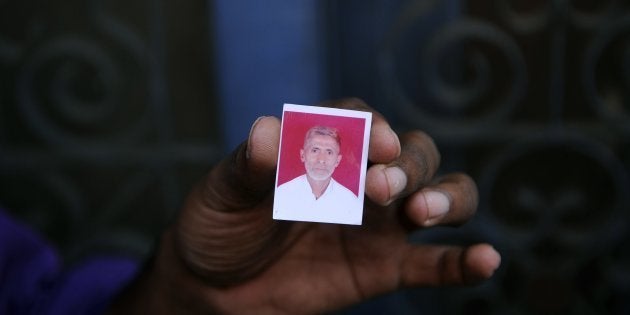 On the night of 28 September last year, a 52-year-old Muslim ironsmith named Mohammad Akhlaq was dragged out of his home and beaten to death by a Hindu mob in Bisada village in western Uttar Pradesh, some 60 kilometers from Delhi. Akhlaq's lynching was preceded by an announcement from the village temple's loudspeaker that a cow had been slaughtered, following which hundreds of villagers started gathering outside his house. Among them were his friends and neighboours.
The mob then broke down the entrance door to the house and began looking for meat. His younger son, Danish, was beaten so severely that he spent several weeks in hospital with head injuries, fighting for life.
One year on, the trial for Akhalq's lynching has not begun, but six of his family members have been booked under the U.P. Prevention of Cow Slaughter Act, 1955, and the Animal Cruelty Act. Shockingly, the fast track court in Surajpur is yet to frame charges against the 18 persons arrested in the case. With the exception of three juveniles, who are out on bail, almost all the accused are men in their twenties. Last week, Akhlaq's family told the local police that one of the accused, Sachin, had lied about his age.
Marred by adjournments and delays, the case is limping along. Akhlaq's family members were hoping that the charges would be framed by sometime last week, so that, at the very least, the trial could have commenced on the first anniversary of the lynching. But the judge was absent for the 23 September hearing and the next hearing has been set for 29 October.
Meanwhile, public outrage at Akhlaq's lynching against what was seen as a rising wave of intolerance under the Modi government ebbed away. However, during this time, cow vigilantism has only become more organised and widespread, and the harassment of those involved in transporting and skinning cattle, mostly Muslims and Dalits, has shot up.
By the time Prime Minister Narendra Modi decided to condemn cow vigilantism, self-appointed gau rakshaks had killed people in the name of cow protection, harassed Muslims they accused of carrying beef, flogged Dalit carcass skinners in public and, in one recorded instance, forced alleged cattle traders to eat cow dung. After the Prime Minister declared that most so-called gau rakshaks were just criminals, there were efforts in some BJP-ruled states to make them a part of the state machinery.
Earlier this year, another hamlet in Uttar Pradesh almost witnessed a Bisada village-styled lynching, but it so happened that the three Muslims suspected of slaughtering a cow were not present when the mob broke into their home.
For many months after Akhlaq's murder, Hindus and the Muslims of Bisada village tried to normalise relations, given that they had a long and proud tradition of communal harmony. The Hindus, for instance, organised the wedding of two Muslim sisters. While some Hindus were genuinely interested in making amends, there were also those who were putting up a show to counter the bad publicity.
Muslims account for about 25 percent of the 20,000 inhabitants in Bisada village, which is dominated by Thakurs, but going back to the easy relationship which once existed between them seems impossible because of the trial of hanging over the village. Determined to delay the legal proceedings and eventually save their boys from a guilty verdict, the families of the accused have tried hard to politicise the case. They insist that Akhlaq was killed by outsiders, but the police booked their boys because the Akhilesh Yadav government wants to appease Muslims. This has turned the atmosphere in the village toxic.
In fact, relatives of the accused men were the ones who insisted that an FIR for cow slaughter be filed against Akhlaq's family. This would also allow them to argue in the court that his death was the result of a grave provocation.
The accused have also pointed out that they should be charged for culpable homicide instead of murder because thousands had gathered outside Akhlaq's house following the announcement from the temple loudspeaker on 28 September last year. This shows that his death was not pre-planned.
A few days after Akhlaq was lynched, his family left their ancestral home in Bisada and moved to Delhi, where they were joined by his older son, a technician with the Indian Air Force. Why should they return, sneered some of their old neighbours after the family had left, deriding what they felt was a ridiculously large compensation package that had been awarded to them by the state government.
But, it isn't hard to imagine why the family stays away from their ancestral village. They were not attacked by strangers but by those they had known for generations. Several of the accused lived in the same street as Akhlaq, and it is their families who have pushed the hardest for the arrest for his family members for slaughtering a cow.
Egged on by right-wing politicians, including those in the ruling- Bhartaiya Janata Party, they organised a large gathering in the village temple in June and issued a ultimatum -- arrest Akhlaq's family for cow slaughter, or else.
One resident of Bisada, Surajpal, registered a complaint which said that another villager Prem Singh had seen six of Akhlaq's family members -- his wife, elderly mother, daughter, younger son, his brother, and his brother's wife -- slaughtering a cow on 25 September. Akhlaq's family countered that they were being falsely implicated and that these were just pressure tactics to get them to drop the case against the accused men. In July, a court in Surajpur directed the police to lodge an FIR against members of Akhlaq's family, but the Allahabad High Court stayed their arrest.
This harassment of Akhlaq's family was at least partly made possible by the flip-flops in the investigation being carried out by the U.P. government. First, the government said that the meat sample collected from Akhlaq's house was mutton, then it said that sample belonged to "cow and its progeny." Then, it wasn't clear if the sample had even come from Akhlaq's fridge.
On Tuesday, the U.P. police said that there is no evidence that Akhlaq's family had slaughtered a cow. Given the number of U.P. government's conflicting statements over the past year, it seems entirely possible that the story will change again. But it should come as some relief for the Akhlaq family that the police is now likely to close the case against them. Maybe, this will also remind Bisada residents of Akhlaq's daughter's haunting words: "If it's not beef, will they bring back my dead father."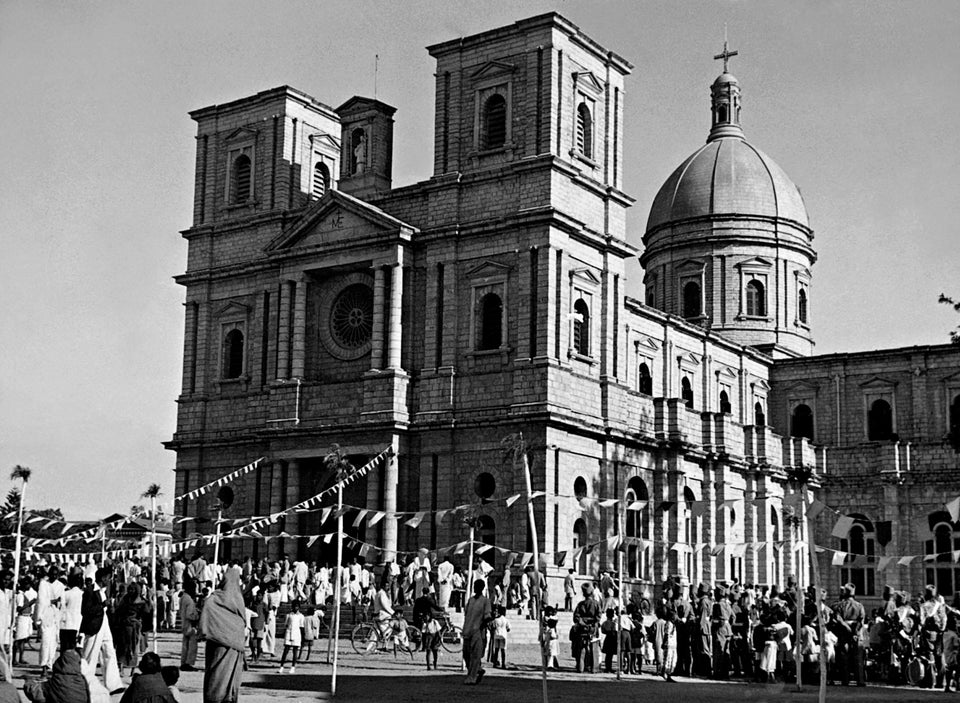 Old Bangalore