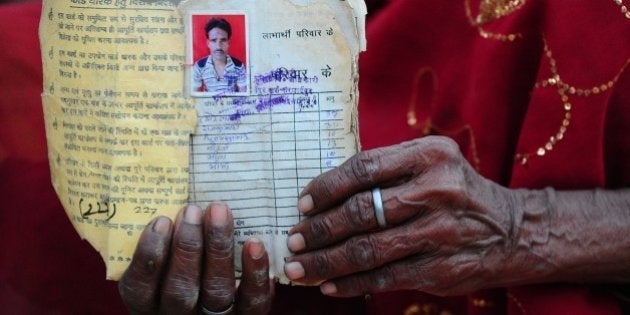 After terming farmers who commit suicide as "cowards" and "criminals under law", a senior Haryana minister retracted his statement on Wednesday and said that committing suicide was a sign of "weakness" and the state's farmers were brave.
Agriculture Minister O.P. Dhankar, who had courted controversy after he said on Tuesday that farmers committing suicide were "criminals under the law", on Wednesday changed his tone and said that farmers were a brave community.
"The people of Haryana are brave. They don't commit suicide. Committing suicide is a sign of weakness. Haryana is a land of the brave. Here, suicides are condemned," he said.
However, he added that committing suicide was a crime under section 309 of the Indian Penal Code (IPC).
Dhankar also said that his statement was being twisted by vested interests to play politics over the issue.
Dhankar, who was earlier a Bharatiya Janata Party activist for farmers' rights, and used to condemn the earlier UPA government for not doing much for farmers which was leading to increasing suicides, had on Tuesday said that the Haryana government could not support farmers who were committing suicide.
He said that the farmers who were committing suicide were running away from their responsibilities and leaving their families and children with liabilities.