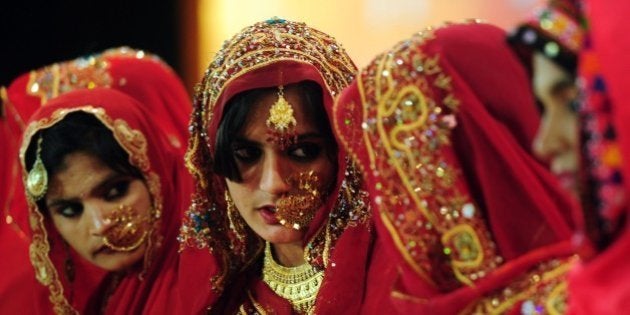 A bill to ban child marriage in Pakistan was withdrawn for being "un-Islamic". This is the second time in a week where such an attempt to thwart practices of marrying girls below 18 years of age was stopped. The Council of Islamic Ideology (CII) opposed the Child Marriage Restraint (Amendment) Bill 2014 proposed by Marvi Memon, a lawmaker of Pakistan's ruling party PML-N.
The National Assembly's Standing Committee on Religious Affairs and Interfaith Harmony blocked the bill on "purely religious grounds", reported The Express Tribune.
Another bill to stop child marriages was blocked last week in the Gilgit-Baltistan Assembly over religious concerns.
According to the CII, Child Marriages Restriction Act of 1929 is in contradiction with Islamic law. In fact, last May they claimed that girls as young as nine years old could be married off if "if the signs of puberty are visible".
Over a fifth of girls in Pakistan are married off before they turn 18, according to some estimates.