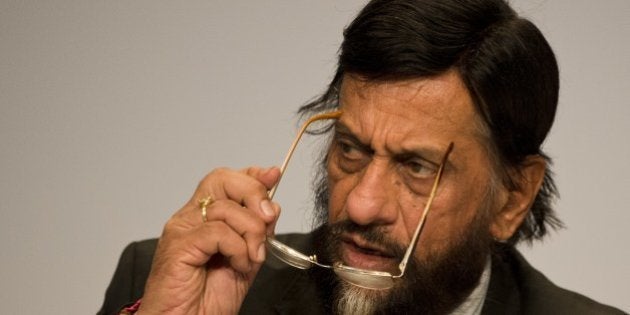 More than a year after a case of sexual harassment was filed against former TERI head RK Pachauri, his defence is moving away from the earlier claim that his devices were hacked.
His lawyer now says that the climate scientist's computer and email was probably not hacked, but misused by those who knew his passwords. He claimed that they thought it was hacked initially, but he had said his accounts were misused even in his reply to the climate think-tank's internal complaints committee (ICC) in March last year, less than a month after the police complaint against him.
"We have never raised a plea of hacking," said Ashish Dixit, Pachauri's lawyer, to HuffPost India. "It has always been that of 'misuse'. He took this stance even before the ICC."
But Pachauri's initial defence in the case was very much that his devices had been hacked. In fact the Delhi police had dismissed the claim as well while filing a chargesheet in the case.
The complainant's lawyer was unavailable for comment.
Interestingly, a recent article in The Guardian, which carried Pachauri's defence after multiple interviews with him, said that he had denied the allegations against them by claiming his accounts were "hacked or misused". Delhi Police had earlier dismissed that Pachauri's account was hacked in any way. Other unnamed women, who alleged that they had also faced harassment from Pachauri, released a public statement alleging that any hacking claims were "ridiculous".
The case of sexual harassment is coming up for consideration on Saturday. The judge is expected to decide whether to take cognizance of the chargesheet, which runs into several hundreds of pages. The forensic laboratory report in the case is still awaited.
Popular in the Community