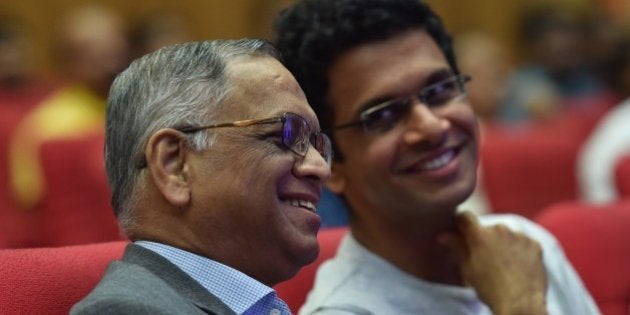 Days after a group of academicians started a petition asking for the removal of historian Sheldon Pollock from the post of chief editor at the Murty Classical Library, Rohan Murty, the son of Infosys founder Narayana Murthy, has given a scathing response to silence detractors.
"It is quite rich to sit in the peanut gallery, pass comments and throw empty shells at those who are actually rolling their sleeves up and working on the ground," said the 33-year-old junior fellow at Society of Fellows at Harvard University. "I doubt if these people have read even a single book that we have published. I want to hear in which book we have published, in which line or page there is a problem, and in what context, and why."
Murty said that Pollock would continue as chief editor, adding that he has been crucial to the success of the library and will continue to be on the board in the future.
Pollock had come under criticism from a section of intellectuals for apparently endorsing the views of British historian Thomas Macaulay and German sociologist Max Weber that the Indian shastras "serve no contemporary purpose except for the study of how Indians express themselves".
"It is quite rich to sit in the peanut gallery, pass comments and throw empty shells at those who are actually rolling their sleeves up and working on the ground"
However, Pollock has, in fact, been a passionate defender of what he calls "South Asian knowledge", as evident from his 2012 lecture in Heidelberg University. He has stressed that scholars have come a long way from Macaulay and Weber's understanding of "usefulness" and "truth", arguing that they are "no longer to be judged by the metrics of colonialism and capitalist modernity."
In his lecture, he said that South Asian knowledge is "much more complex" than postulated by Weber, adding that "Western modernity has simply and peremptorily disqualified vast areas" of this.
"What the [South Asian] region does provide is a record of the achievements of human consciousness, equaled by few other areas of inquiry in its richness and duration, and which thereby allows us to frame strong hypotheses about the nature of that consciousness and the conditions of its transformation," he said in his 2012 lecture.
"The now widely discredited knowledge I have referred to, it bears repeating, is the accumulated labor of millennia of human consciousness, which we cannot lightly toss in the trash."
His appreciation of South Asian knowledge becomes even more apparent later during his lecture:
"I have been privileged to live my life amid this body of thought, and I have glimpsed, or thought I have glimpsed, a vast range of things I would otherwise never have known: relationships of culture and power, for example, that were nothing like those we know in the contemporary world of nationalism and imperialism; forms of vernacular life, such as language ideologies, that constituted, not a compulsion driven by ethnicity, but an accommodation to, literally, the particular ecologies of particular places; a cosmopolitanism that was voluntary rather than compulsory (like, say, Romanization), ethnicities that were fluid (if they existed at all), universalism that managed to co-exist with particularism."

"... Such forms of knowledge produced by Indians have been, not fantasies, but lived realities, realities that disrupt what would otherwise seem to be the iron laws of Western knowledge—real topoi that give utopians, which all of us today must be to some degree, reason to hope. They provide us with new questions, sometimes very disruptive questions; they show us the world was different, and can be different."
The distortion of Pollock's position has alarmed other academicians. Dominik Wujastyk, who teaches classical Indian society and polity in the University of Alberta in Canada, noted in an Indology listserv: "It is regrettable that Prof. Ramasubramanian has misunderstood Prof. Pollock's views by 180 degrees. Prof. Pollock is a champion for the same values of Indian culture as Prof. Ramasubramanian. That is why Prof. Pollock devised and brought into being the Murty Classical Library."
"Many people have signed Prof. Ramasubramanian's petition, presumably without having read Prof. Pollock's work for themselves, or having failed to understand it. The damage done by this misunderstanding is likely to last a long time, and hamper the efforts of Prof. Pollock and others who seek to bring the glory and subtlety of ancient Indian knowledge to the attention of the modern world."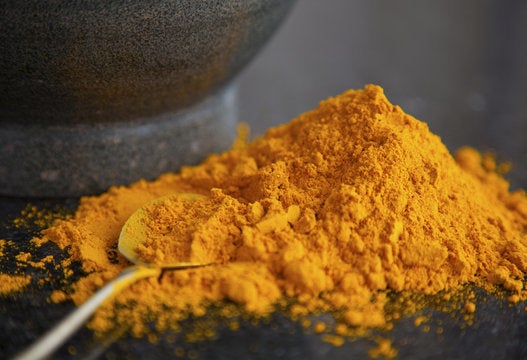 Benefits Of These 9 Super Indian Spices
Popular in the Community