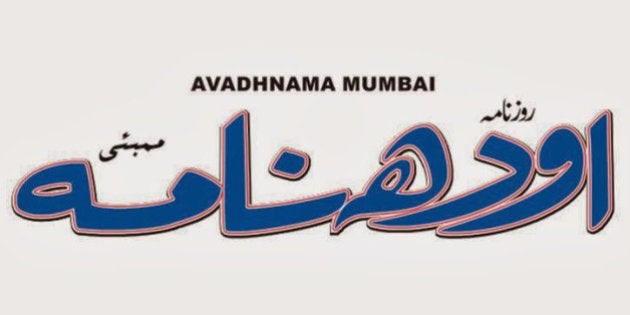 A Mumbai court today extended the the bail of the Editor of an Urdu daily, at the centre of a controversy over publishing a cartoon of Prophet Mohammed, even as she wrote a blog to admit the "mistake" and seek "forgiveness", while claiming she was being "hounded and harassed".
Additional Sessions Judge A J Patangankar adjourned the hearing of the anticipatory bail application of Shirin Dalvi, Editor of 'Avadhnama', whose edition here has shut down after the publication of the cartoon triggered an outrage, and extended her interim protection from arrest till February 10.
The Mumbai police opposed granting of pre-arrest bail to Dalvi saying it would create law and order problem as people from the Muslim community were outraged over reproduction of the cartoon published by the French satirical magazine Charlie Hebdo, which was the target of a terror attack last month.
"The accused, Shirin Dalvi, editor of an Urdu daily Avadhnama, has hurt the sentiments of the Muslim community and granting her anticipatory bail will create law and order problem," the police told the court.
Dalvi was arrested from Mumbra in neighbouring Thane district following a complaint after the cartoon was published on January 17 and released on bail by the concerned court later.
However, another case was registered against her with the N M Joshi Marg police station in Mumbai after which she approached the sessions court here last week to seek anticipatory bail, claiming the article was non-defamatory and did not hurt the religious sentiments of anybody.
She also said she had already apologised for reproducing the cartoon. Islam prohibits any form of idolatry and publication of cartoons of the Prophet is considered blasphemous.
The editor also told the court that she, in her official capacity, had only exercised her fundamental right to speech and expression.
In a blog written for a TV news channel today, Dalvi began with an apology for having printed the cover of Charlie Hebdo.
"It was a mistake and I had no intention to hurt the feelings of my community. Like any other Muslim, I deeply respect Prophet Mohammed - sallallahu alahi wa sallam - Peace be upon Him," she said.
"That said, since January 17, I am being harassed and hounded even after publishing an apology in my paper Avadhnama and other national papers. There are four cases slapped against me. I have not been able to go back home since then and my children have stopped going to college. I am an underground citizen of India," Dalvi went on to add.
Maintaining that she felt "insecure and unsafe", Dalvi said she, a single mother with two children, was worried about their future.
"Even after apologising, I am being threatened that an apology is not enough," Dalvi said, adding the allegation that she printed the cover deliberately even after being stopped was not true.
"So how did I make the mistake? There was a statement of the Pope following the Paris attacks where he had said that 'Those who mock religion might face dangerous consequences.' As an illustration, I wanted to use a Charlie Hebdo cover. But since I didn't understand what was written in French, I did not realize I was making a mistake. That's exactly how inadvertently this happened," she said in the blog.
"The newspaper has shut down. I and many others have lost our jobs. I apologize to all of them for their hardship. But can I now appeal to those who are still upset: please forgive, forget and move ahead," she added.