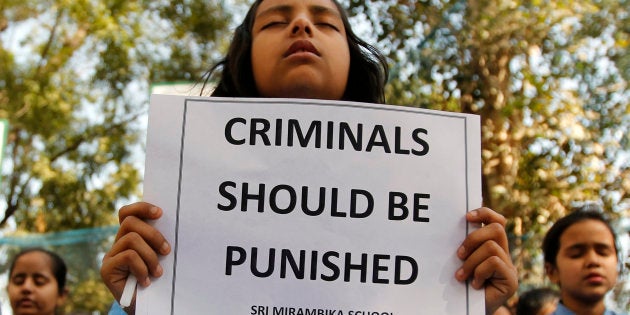 Here's a fact: Delhi is no longer only the rape capital of the country but now also the stalking capital. Here are the numbers that tell the story: According to National Crime Records Bureau data for 2015, 1,124 people from the Union Territory of Delhi complained of stalking under Section 354D of the Indian Penal Code. This accounts for 18% of all stalking cases in the country. Delhi also contributes to 97% of all such complaints from all the Union Territories.
The new epithet seems all the more appropriate with a woman being stabbed to death in broad daylight with a pair of scissors by a man who had been stalking her for months. It has been reported that Karuna Kumar's family had apprehended the accused, Surender Singh (alias Aditya Malik), even complained to the police, but, in the end, they had "reached an understanding" with him and decided he was harmless. The result, after about six months, is the loss of a young life.
Such incidents are not rare in contemporary India. A few months ago, a young professional called Swathi had been hacked to death, once again in broad daylight, in a railway station in Chennai by a man called Ramkumar, who had been stalking her for weeks.
Now here's another fact: stalking wasn't considered a serious crime in India until the law was amended three years ago. The change was made in February 2013, a few months after the infamous 'Nirbhaya' case, where a young medical student was abducted in a bus, gangraped and left mortally wounded by a group of men.
Before this legal intervention was made, most Indians seemed to consider stalking a form of flirting, and that perception, unfortunately, still persists. Be it the legend of Lord Krishna dallying with gopikas or roadside romeos teasing their love interests (which is how romances in most Bollywood films began), stalking is considered to be just another harmless form of persuasion in the scheme of the great Indian romance.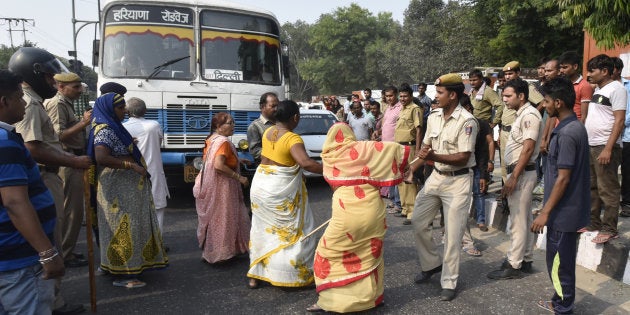 In fact, when the anti-rape bill was being discussed and debated in Lok Sabha in 2013, quite a few lawmakers expressed their displeasure at the proposal of making stalking a punishable offence. JD(U) chief Sharad Yadav, with the pomp of a teenager who has just landed their first date, even said, "Who among us has not followed a girl?" In an atmosphere where the mildest criticism against competing parties has people banging their benches, the entire house burst out in laughter and chortled along.
Being irked by a stalker, as movies from different parts of India will still show you, ultimately leads a woman to succumbing to him. A notable exception, in this regard, is the Shah Rukh Khan-Juhi Chawla starrer Darr, which, as early as 1993, portrayed the stalker as psychologically disturbed person with the makings of a serial killer. One or both of these characteristics may be seen in all stalkers.
A woman who complains of being stalked often becomes the subject of derision among her contemporaries, some of whom tend to view stalking as an innocuous activity, with the sort of indulgence reserved for a pesky child demanding constant attention. Unsurprisingly, some also think stalking is an expression of admiration, a form of flattery, and any adverse reaction to it is always an overreaction.
These presumptions, hesitations, doubts and diffidence should be put to rest by the daily stories of acid attack, physical and sexual assault, and other forms of violence perpetrated on women. But tragedies still do happen, people are given the benefit of the doubt, sometimes the danger isn't even real until it actually befalls the victim. It's important, nonetheless, to recognise stalking for what it is and the stalker as who they are. Here's a quick checklist, by no means exhaustive, for what qualifies as stalking, even if it may not seem so.
Stalking is intimidation of a person by following them closely in real life or by tracking their activities online. The moment flattery, persuasion or flirtation crosses over into a zone of discomfort for one of the parties involved, the act may be seen as unwanted attention, or stalking. More so, if it becomes persistent and continues regardless of being expressly forbidden to do so.






An ex-lover or an admirer, who is a relative stranger, plying you with attention is not a matter of joke, however pathetic it may seem or make you enjoy the power you have over them for the moment. Treat such behaviour with utmost seriousness and do everything you can to put an end to it as soon as possible. It's easier to stand up against a stranger than an ex, but one may not be necessarily less worrying than the other as a stalker.






Confront the stalker, make their ways known to your family and friends. The shame is on the stalker, not on the person who is being stalked. Women, especially in India, are frequently held to be the cause of stalking if they have been on friendly terms with a man once. The man may accuse the woman of leading him on or threaten to do some harm unto himself to blackmail her into accepting his terms. The problem, in such cases, lies with the man.
Stalking, like most forms of emotional trauma, violates the idea of consent that is at the heart of equitable human relations. It should be opposed and condemned in no uncertain terms.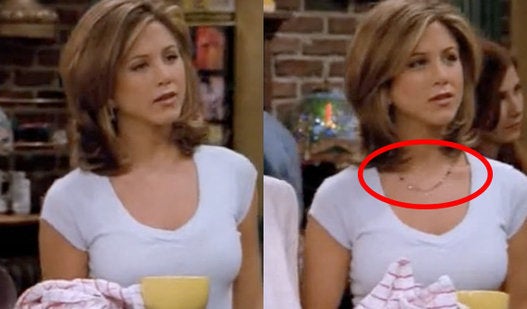 "Friends" Goofs To Watch For
Popular in the Community