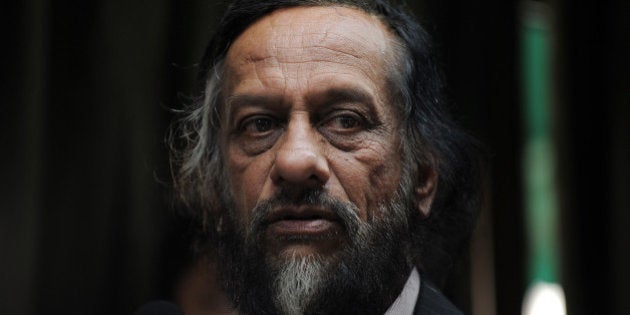 UPDATE: Two days after this report was published, TERI refuted asking any of its staff members to approach the researcher to ask the complainant to drop the sexual harassment case against R.K. Pachauri.
"TERI categorically denies that it mandated any of its staff to mediate or negotiate with the researcher in the concerned case. The claim by the researcher that he was pressurized by senior officials of TERI is baseless and false allegation," said its spokesperson.
NEW DELHI -- Disgusted by the pressure from his seniors to get the sexual harassment case against R.K. Pachauri settled out of court, a male researcher at the Tata Energy Research Institute has quit.
At least four senior officials at TERI told him: "You must reach out to your lady friend and get her to settle it out of court as this will be good for her as there is nothing more left to achieve," The Economic Times reported today.
Pachauri, who used to be the Director-General of TERI, is now the Vice Chairman of the Delhi-based institute. In February 2015, the 75-year-old climate scientist stepped down as chairman of the United Nations' Intergovernmental Panel on Climate Change after helming the influential global body for 13 years.
Last year, a 29-year-old former employee at TERI, filed a police complaint against Pachauri for sexual harassment at the workplace. The male researcher was first approached by a senior in July 2015, who asked him to check with the complainant, in a "hush hush" manner, if a "reconciliation" would be possible.
The male researcher was repeatedly "coaxed and cajoled" to convince the woman to reach an out-of-court settlement instead of pursuing the lawsuit against Pachauri, ET reported.
The researcher has written a two-page letter about the pressure he faced at the TERI office, and submitted it to the Delhi Police, assuring his full cooperation with the investigation.
In the letter, the researcher said that he was "time and again" contacted by "senior Directors and an Area Convenor" to contact the complainant to explore "reconciliation" in the case against Pachauri, ET reported.
Describing the conduct and attitude of the TERI officials as "appalling and insensitive," the researcher said, "This is harassing for me and I just want to focus on work and leave peacefully."
"Rather than removing him (Pachauri) to ensure free and independent investigation, he was promoted and that too with an executory role" he told ET. "I wonder that if this can be done to a girl who has the wherewithal to handle such a situation, what would have happened if the girl belonged to a rural or poor community."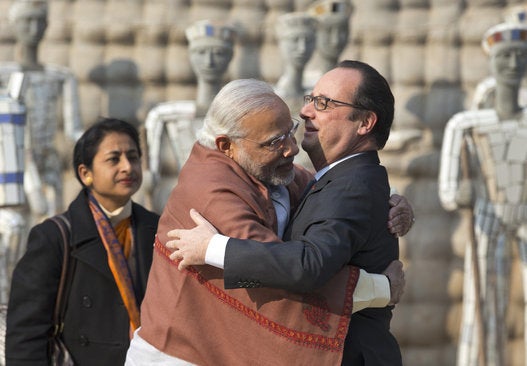 Hollande In India
Popular in the Community