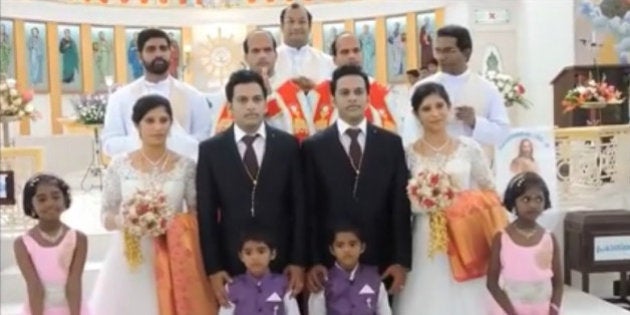 The wedding of two twin couples in Kerala has resulted in a highly eye-catching photograph. Twin grooms ended up marrying twin brides and were blessed in a Christian ceremony by twin priests. They also found twin flower girls and twin page boys. Truly extraordinary.
All the four sets of twins wore identical clothes. So the twin effect is maximized.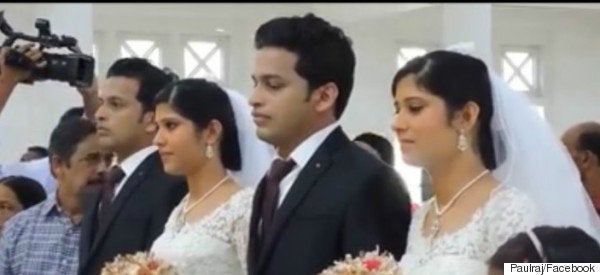 The twin couples in the wedding ceremony.
Grooms Dilraj and Dilker married Reema and Reena in the presence of Reji and Roji, the twin priests in this auspicious wedding in Thrissur district of Kerala.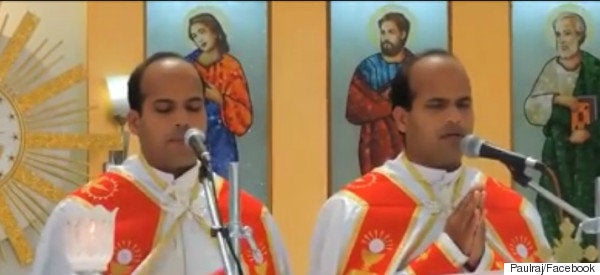 The twin priests performing the rituals in the wedding.
The official term for these marriages is 'quaternary marriages'.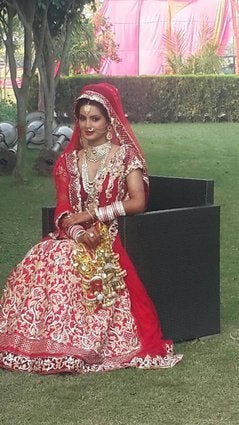 Exclusive Photographs From Harbhajan SIngh's Wedding