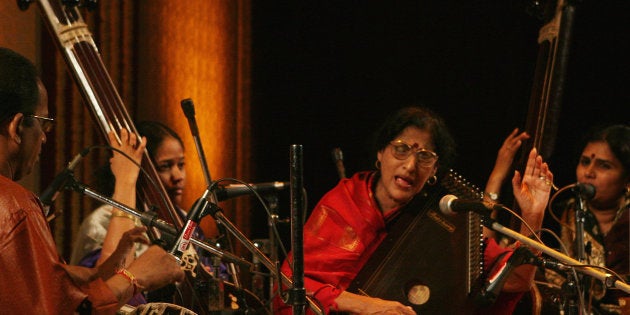 Ten years ago, I listened to Kishori Amonkar live, for the first time, singing Raga Yaman in Calcutta, before a largely appreciative but also perplexed audience. At 73, she had preserved the distinctive timbre she was famous for and also the rebellious spirit of her style. Writing about the performance, a reviewer upbraided her for her "aberrations", which included adding dashes of other ragas in her rendition of Yaman. But such a departure from convention was the hallmark of her gift — each of her performances, as I wrote back then, was "a feat of strangeness added to beauty".
Amonkar's genius was as much a product of her peerless vocal talent as her strikingly original interpretation of the traditions of Hindustani classical music. Born in 1932 to the great Mogubai Kurdikar, who was trained by Ustad Alladiya Khan, the doyen of Jaipur gharana, she received a taalim that was steeped in an esoteric style that few have successfully managed to master. With her passing at the age of 84, an era has come to an end in the world of Hindustani vocal music.
Noted for its jod-ragas, formed by the combination of two ragas, the Jaipur gharana is known for its near-mathematical precision to singing. The compositions sung by its proponents are unique for the bandishes (lyrics) they are based on, as also for their complex, often off-beat, delineation. Amonkar reinvented the style by incorporating shades of Gwalior, Agra and Kirana gharanas into her singing. The resultant alchemy was as mesmerising as mysterious.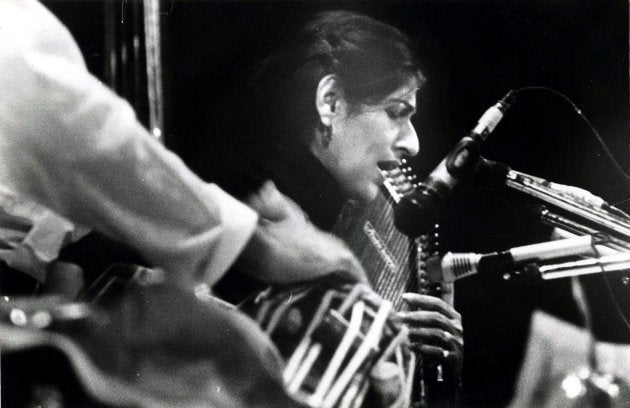 In her early days, she had seen her mother struggle to get the respect of her male contemporaries, and when she properly launched her own career, Amonkar was known not to take any nonsense. She was a path-breaker for her musical prowess as well as her uncompromising standards, never accepting anything less than her due. In a sense, she was a pioneering feminist in the male-centric world of classical music, carrying on the legacy of tempestuous performers like Kesarbai Kerker and leading the way for a younger generation of women who followed her.
Apocryphal tales of her temper did the rounds of classical music circuits. At the Dover Lane Conference in Calcutta one year, she allegedly refused to take the stage till a certain shade of lipstick she preferred had been procured. In spite of the late hour, there were enough admirers around to humour her. One of them, reportedly, went to Calcutta's New Market, woke up a store owner and obtained the hallowed specimen of cosmetic, after which Gana Saraswati, as Amonkar was revered, ascended the dais and gave a scintillating performance.
In an interview with NDTV, Amonkar said, music was never just entertainment to her, it was her prayer. "The notes are the embodiment of god almighty," she said. "I don't sing for the gallery, I sing for Him. When I sing, the audience becomes the god." There was always a deeply immersive quality to her singing, which added a sublime touch to her eccentricities.
In her decades-long career, Amonkar recorded numerous CDs, in studios as well as at live performances, but her rendition of Bhoop and Bageshree are the stuff of legend. In her 60s, she sang a series of khayals based on the Malhar ragas, each unique for her profound insight into the mood of the raga as well as the severe perfection with which she approached every swara or note.
Amonkar was trained in a school of music that paid the utmost attention to not only getting each note but also semi-tones right. She knew the difference between the risabh (the second note, re, in the sargam) in Bhoop and in Bageshree and reproduced it effortlessly in her recordings as well as live performances. In her later years, she sang a wider repertoire of ragas in public as well as in private performances, including such classics like Bilaskhani Todi, Miyan ki Malhar or Basant Bahar.
With her demise, Hindustani classical vocal music has lost the last among the greats, whose parallel will be hard, if not impossible, to find in the generations to come.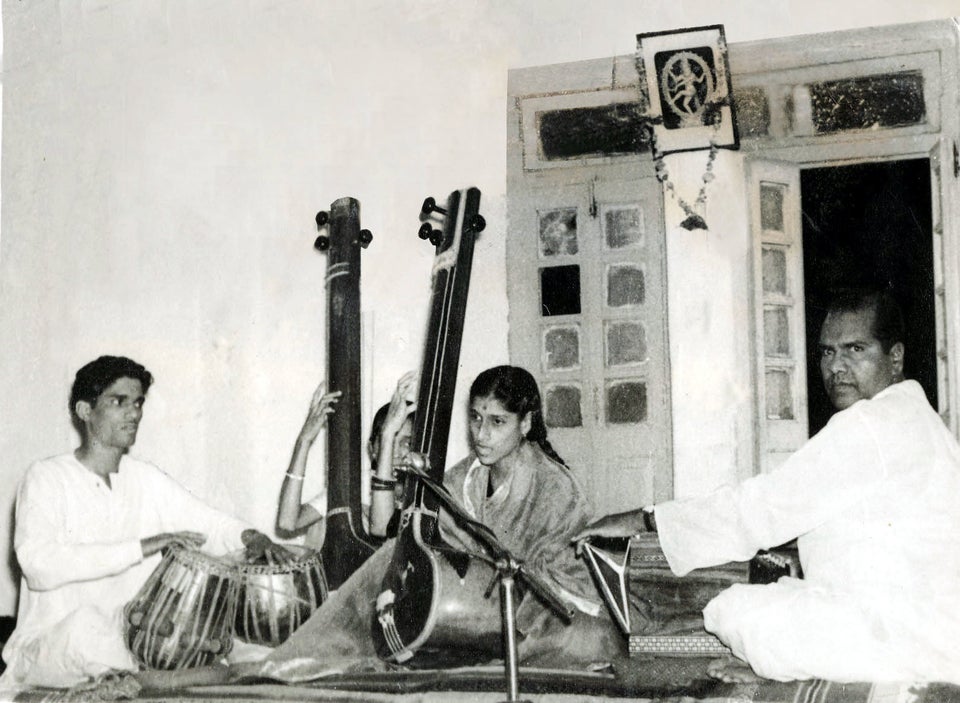 Rare Photos Of Legendary Singer Kishori Amonkar
Popular in the Community