Performance, design and photography see big gains without rocking the boat on the pricing front, and the software letdowns are unlikely to come in the way of consumers throwing their wallets at Xiaomi's latest. It is, hands down, the best hardware in the segment.
The Redmi Note 7 Pro goes on sale on Wednesday and is available in two variants — a 4GB+64GB option (Rs 13,999) and a 6GB + 128GB option (Rs 16,999) – and three colors — Space Black, Nebula Red and Neptune Blue.
Note-worthy Mentions
Design: It's finally happened — Xiaomi has refreshed the now-too-familiar design, kitting the Redmi Note 7 Pro with a new Gorilla Glass 5 glass sandwich design, and while we had the elegant (yet a tad staid in comparison to its siblings) Black variant for testing, the rich gradients on the Red and Blue units are downright stunning. Type-C finally makes a much-delayed entry, while still retaining the old favorites — the 3.5mm port and the infrared blaster. There's the p2i nano-coating which, coupled with the rubber gaskets around the ports and buttons gives the Redmi Note 7 Pro some much needed splash resistance.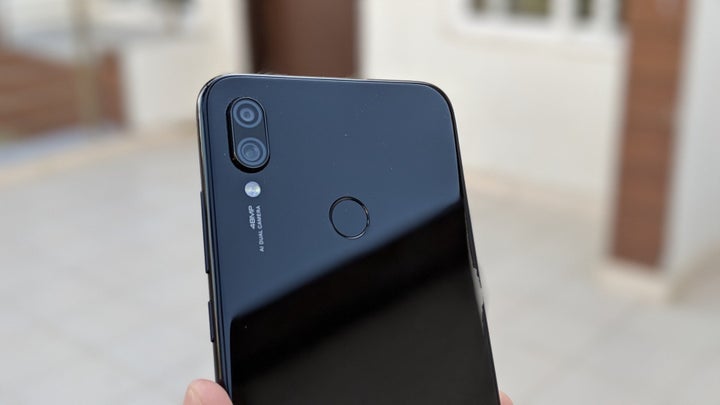 It's a tad heavier in the hand though, not to mention much more slippery, so best slap on the included case even if you prefer your devices 'bare'. Overall, Xiaomi's clearly taken a cue from the new Nokia phones and the result is a phone that feels far more premium than its sticker price.
Class-leading Imaging: There's a good reason why Xiaomi was screaming from the rooftops about the new 48MP Sony IMX586 sensor in the Note 7 Pro – it really is a significant jump forward in what you have come to expect in mobile photography in this segment. Why such a massive sensor, you ask? Well, you could always use the 48MP sensor in its full glory, but in regular use, the idea is that the sensor allows you to bump up low-light sensitivity and dynamic range by a process called pixel binning.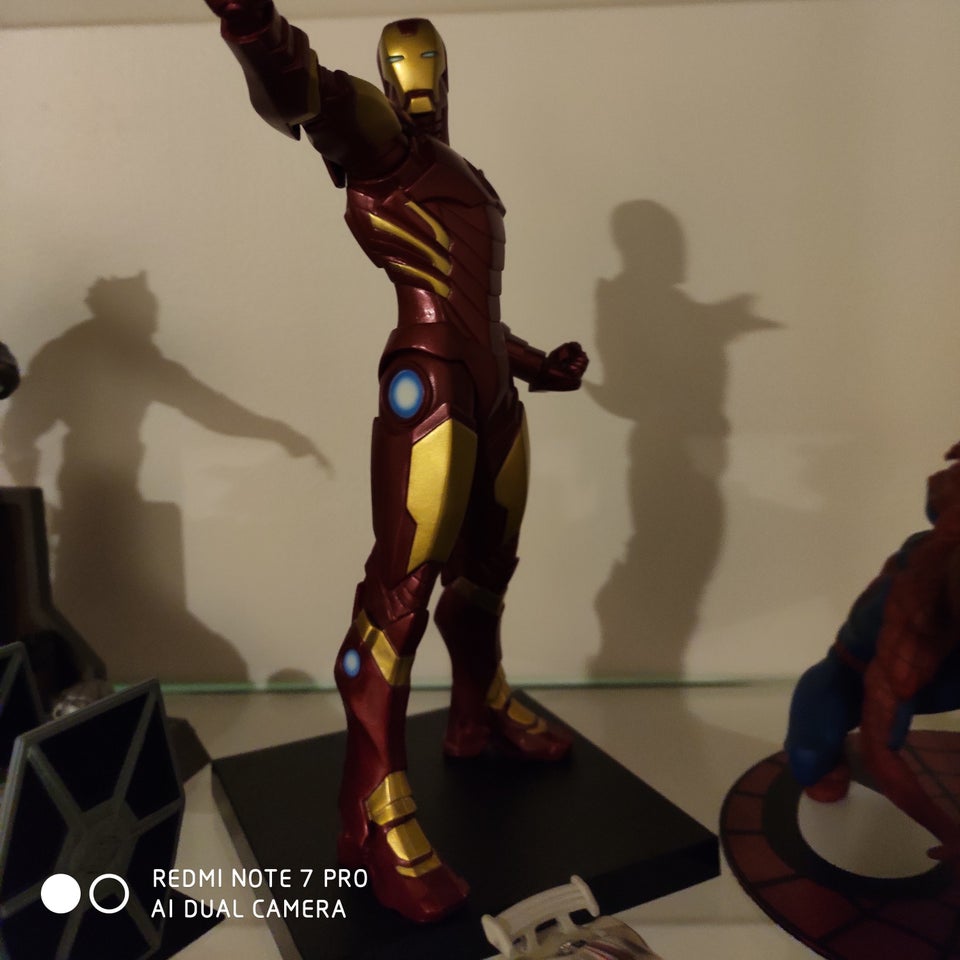 Xiaomi Redmi Note 7 Pro Photo Samples
Pixel binning combines four connected pixels from the 48MP sensor and fuses them into a much cleaner, richer and brighter 12MP image. The result on the Note 7 Pro is images that display wide dynamic range (for details in trickily lit shots with bright and shaded spots) and incredible levels of detail. The dedicated Night Mode continues to impress for what it can do in a phone in this price range – granted, this is no Pixel Night Sight, but it's no pushover either. The only possible weak link is the selfie camera, which goes soft and fuzzy in less than ideal lighting conditions.
Impressive Hardware and Performance: At the price, you get a Qualcomm Snapdragon 675 chipset with either 4GB or 6GB of RAM, which is the same chip that you see in the Vivo V15 Pro, but at half the price. It performs comparably to the Snapdragon 835 that powered premium flagships from a couple of years ago. It's safe to say that the Snapdragon 675 has the grunt to keep up with your daily demands, though specs nerds will note that graphics performance on the Adreno 612 GPU is a shade lower than the graphics on the Snapdragon 710 which powers the Nokia 8.1.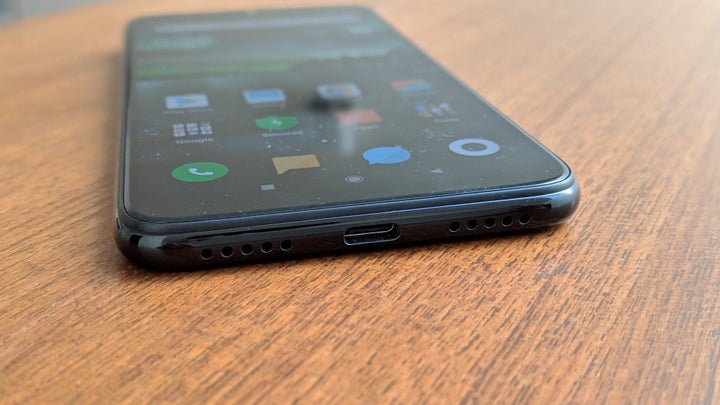 That said, the energy-sipping chip, coupled with MIUI's battery optimizations takes the 4000mAh battery well past a full day of WhatsApp, Twitter and Instagram lurking, and frequent email checking and replying. There's support for the newer Quick Charge 4.0 fast charging standard, but Xiaomi has skipped bundling a QC4 charger in the box, so you'll need to buy a third-party accessory (though they are hard to find in India just yet) to really take advantage of the feature.
Note-able Areas of Improvement
Display: There's nothing wrong with the display on the Xiaomi Redmi Note 7 Pro — the 6.3-inch Full HD+ IPS LCD panel offers pleasing, close to natural colors, and the brightness levels/ viewing angles are fine. It's not even the mildly jarring waterdrop-style style notch, which you can turn off in the settings if you like. It still feels like it falls short though.
Maybe it's the significant chin at the bottom, something you just can't unsee after you've used the Galaxy M30's expansive and gorgeous AMOLED screen.

Xiaomi Software: MIUI 10 has evolved into a slick, mature platform, with a bunch of highly usable enhancements and customization options that go down well with most folks… but it isn't without issues. Occasionally janky animations, particularly while using gestures, coupled with occasional hiccups while navigating app folders point to optimization issues, stuff that a software update could possibly fix in the near future. The unit we reviewed prior to launch had a stable beta of MIUI 10 Global so I'm hoping the retail version fixes some of these issues. What concerns us more is the liberal sprinkling of ads… pretty much everywhere.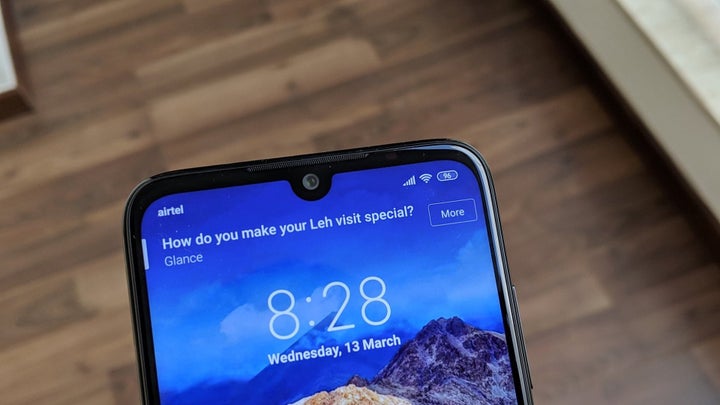 From advertisements being shown on the lock screen, ads when you're installing an app from Google Play store, and even ads when you're viewing your own gallery or using other first party apps, the ad overload can get a bit much.
Sure, there are ways to disable these, if you're willing to search a bit and customize each errant app to turn off displaying ads, but the reality is that most average users will not take the trouble of figuring this out. We get it, it's a business decision, but it behooves a company like Xiaomi to be a lot more upfront about it. For what it's worth, the phone ships with Widevine L1 certification for watching HD content on Netflix and Prime Video.
The Competition: There's a lot to like about the Note 7 Pro, but if you're window shopping and want to consider the alternatives, there are a solid bunch of options. The ZenFone Max Pro M2 offers a clean stock Android experience, while Samsung's M30 inches ahead with a larger 5,000mAh battery, the AMOLED display and an extra wide-angle camera on the rear, albeit for a few extra pennies. The options are excellent in this price range, so tag this down as a solid win for consumers.
Quick Specs
Size and Weight: 159.21x75.21x8.1mm, 186g
Memory/Storage Options: 4GB + 64GB, 6GB + 128GB (expandable to 256GB)
Display: 6.3-inch 19.5:9 display, 2340x1080 pixels with Gorilla Glass 5
Chip: Qualcomm Snapdragon 675 processor with Adreno 612 graphics
Camera: 48MP + 5MP AI Dual camera, 1.6μm large pixel (4-in-1 Super Pixel), PDAF, f/1.79 aperture lens (Rear), 13MP (front)
Battery: 4000mAh with 5V/2A charging, Qualcomm Quick Charge 4.0 support, Type C
Price: Rs. 13,999 (4/64GB), Rs. 16,999 (6/128GB)