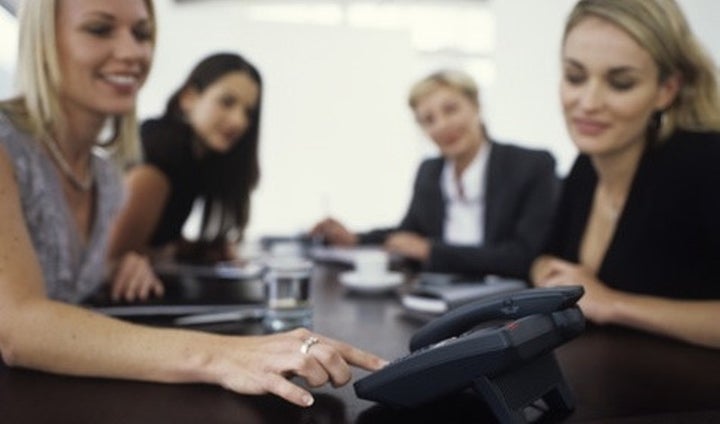 Conference calls are the key element in today's business world. It is always a great alternative rather than traveling from place to place and attending meetings. Just by dialing the names or numbers, one can easily connect. Although conference calls are not that expensive and are very much affordable, when you have to do it repeatedly, it can lead to a great amount of the bill. So, what are the measures you can take in such situations? Read on to know more!
How to Save Your Money during Conference Calls?
There are several ways that you can implement to make big savings. All you need to do is just follow them strictly. Here, in this list, the top ten ways have been mentioned. Take a look!
1. Short and Precise: Conference calls for business should be very much to the point. So, while you are avoiding unnecessary talks, the meeting will just end on time. And this is a very important factor to save a great deal of money. If you just keep on explaining, the whole scenario can just be complicated enough and this will make you explaining the things over and over again. The more you talk, the more you are going to pay.
2. Bang on Time: The meeting must start on the right at the scheduled time, and you need to make it possible. Connecting the call and waiting for others to can be frustrating, waste your valuable time and at the same time increase the bill. The solution? Make sure the moderator dials early and everything is just arranged so that there is not any scope for waiting.
3. Buying In A Package: If you are a regular name in the conference world, it is always recommended to get the unlimited offer from your service provider or buying the services by investing a big amount. This will give you an uninterrupted service; while at the same time may even give you a discounted rate. Isn't it good enough to get something less than the normal rates?
4. Free Platforms: There are many available options, where conferencing is literally free, or just can be done paying only a few bucks. This can be a good option which you can opt to save a great deal of money. All you need to do is browse the internet a bit, and find out the right one. Although, speed is a very important consideration here, so make sure everything is at par.
5. Including Videos: While you are using some of the limited option platforms like Skype, you can just see the individual participating, but cannot track the activity at the same time. While they may just mute it and remain busy playing on their phones or doing some other activities. In such scenario, while the meeting is not fruitful enough, at the same time, you need to repeat the meeting again. Definitely not an option as it will cost you double. Including videos will help you out, which will be entertaining enough and will create interest among others.
6. Setting the Agenda Ahead: To avoid any form of delay, set your agenda ahead of time. So, when you are all connected, you can just start the meeting instantly. Discussing over the agenda will just enhance the total time of conferencing, thereby costing you more.
7. Using Slides: Consider this point very attentively. If you are planning to include slides, present it right on time. When you have done it earlier, the focus will just get shifted, and the main aim of the conference will just get disturbed. In such cases, there will be no option than to repeat the meeting again.
8. Avoiding Slide: If you can just make the whole thing precise without using the slides, just do it. It will save your time too. And in this fast-paced world, when saving time is a crucial thing, time is directly related to money when it is about conference calls.
9. Avoid Phone: While making a conference call, the ideal thing is to use a laptop. While the phone may seem to be easy enough to handle, but it will have much more loading time and can also create some issue with connectivity. While this can be a very annoying factor, repeating the calls again and again will make you cost extra.
10. Setting Limits: Set your own limits and just end the meeting when you have presented it all. If there is any confusion, you will be asked and can clear the doubts. This will help you in evaluating your progress, save a lot of time and money as well. But if you have set a limit to your call prior, you will be attended carefully, within the given time frame and hence more productivity is ensured.
While conference calls can be an effective element for meetings, doing it in the right way will show you the results, while at the same time save you energy and money as well.
Popular in the Community