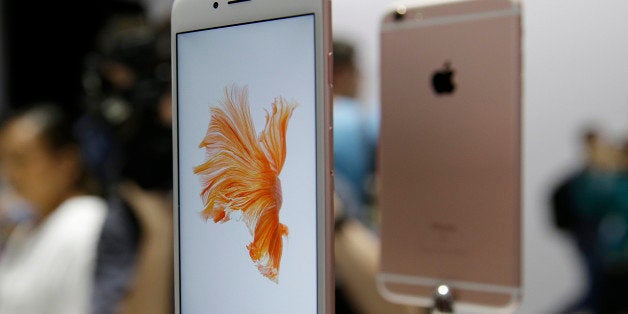 Almost Three-Quarters of U.S. Users Now Have iPhone 6 or Higher
CIRP finds that as of the end of the December 2015 quarter, 110 million iPhones were in use in the US, including 62 million iPhone 6 and 6 Plus and 19 million iPhone 6s and 6s Plus models (Chart 1).
The analysis reveals the strength of the strategy to offer two sizes of phones, including the larger Plus model. We estimate a combined 81 million of these two format flagship phones sold in the US from the September 2014 launch through December 2015. For comparison, the iPhone 5S sold about 40 million in the same period in 2013-2014. Not surprisingly, the 6s and 6s Plus did not sell quite as well as the original 6 and 6 Plus, as the first new size models accelerated upgrades last year, leaving fewer potential buyers for the second generation.
By analyzing data on iPhone buyers, their new model selection, and their prior phones, and overlaying Apple iPhone sales data adjusted to the US market, CIRP estimates the number and model of iPhones in use each quarter. This installed base grew on average 9% per quarter for the past eight quarters. In the December 2015 quarter, the installed base grew 11%, compared to 23% in the December 2014 quarter.
The data again shows that growth in the installed base of iPhones in the US has slowed. Previously, we saw the installed base grow by as much as 23% in a single quarter, in the December 2014 quarter after the launch of the iPhone 6 and 6 Plus. Despite this, the US installed base of iPhone users roughly doubled from December 2013 to December 2015, a testament to the overall power of iPhone in the US.
CIRP bases its findings on its December 2015 survey of US Apple customers. CIRP samples 500 customers that purchased an Apple product (iPhone, iPad, or Mac computer) in the preceding quarter. For additional information, please contact CIRP.
Related
Popular in the Community