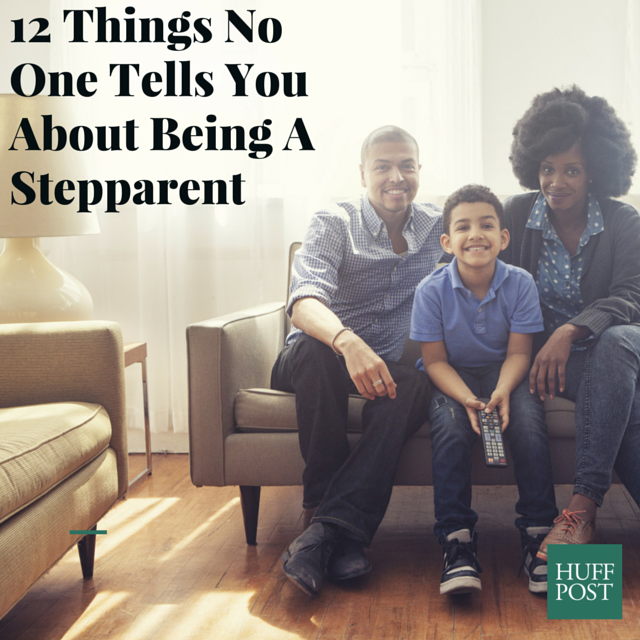 Parenting is tough enough as it is. When you're a stepparent, the job is all the more challenging.
Below, HuffPost Divorce reader and bloggers who are stepparents share a few things no one ever told them about the experience of being a bonus mom or stepdad. See what they had to say below.
1. "No one tell you that being a stepparent will put your self-esteem to the ultimate test. The kids ignore you, no matter how nice you are to them. The majority of decisions in your life are being dictated by an ex-spouse and society automatically thinks of you as a home wrecker (even though you met your spouse years after his separation) -- how could the situation not mess with your self-esteem? Without a strong sense of self, your insecurities will have you doubting your every move." --Jenna Korf, certified stepfamily coach
2. "No one tells you just how much the ex can affect your relationship and the new family by what he or she does or doesn't do." -- Nicholas Golden
3. "No one tells you parenting isn't instinctive. I thought my maternal instincts would be an innate response to having stepkids. Nope. It was fly-by-the-seat-of-your-pants parenting." -- Janelle Dexheimer
4. "No one tells you how hard it is to balance the demands of your role. You are a safe place for your stepchild to open up about feelings they have and can't talk to their own parents about. At first, I was excited and felt like, 'Yes, they finally trust me!' But then you find out this can be a huge negative: Do I try and be the cool parent and handle it on my own and keep what they say to me in confidence knowing that their dad or mom should know about it? If I tell the kids' dad or mom, then they will feel as though I betrayed them and their trust. It's a tough situation!" -- Kerri Mingoia
5. No one tells you that the moment the kids include you or go to you instead of their parent will be the greatest feeling in the world. It's as if you've finally been initiated into a secret society." -- Jenna Korf, pictured below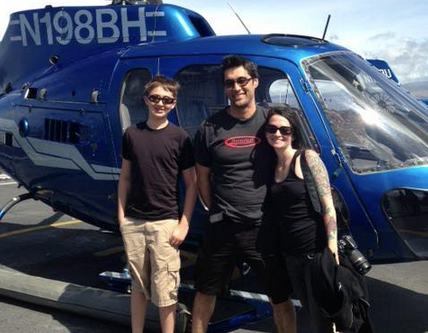 6. "No one tells you that you don't have to love your stepchildren. Of all the advice stepparents receive, 'love them like they're your own' is the worst! Falling in love with someone doesn't automatically guarantee you'll love his or her kids and it's not a prerequisite for a happy, successful stepfamily. As a stepparent, strive to act in loving ways by practicing kindness and respect. And if love develops? Consider it a bonus! -- Brenda Ockun, publisher of StepMom Magazine
7. "No one tells you that it doesn't seem to matter how long their parents have been apart, the kids will still blame you for the fact that their parents are not together." -- Angela Robbins
8. "No one tells you that all your stepchildren really needs is a friend, not a replacement parent. More importantly, an adult they can trust but who doesn't project needs onto them." -- Bleakney Ray
9. "No one tells you what an amazing feeling it is when your stepkids fully accept their new half brother (or sister) as a full-fledged sibling they'd do anything for." -- Nicholas Golden, pictured below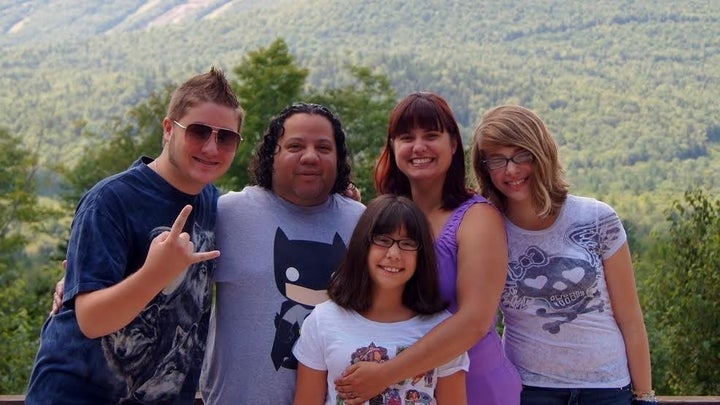 10. "If you and their parent divorce, no one tells you how much pain you feel when 'your kids' are taken from you." -- Rachel Bednarek
11. "No one tells you that your relationship with your partner must come first. One of the biggest mistakes stepcouples make is putting the needs of their relationship last. A stepfamily can't survive without a strong, connected couple steering the ship. Prioritizing your relationship isn't done at the expense of the kids; it's done for them." -- Brenda Ockun
12. "No one tells you how nice it is to realize your stepkids love you for just being you. Not because you gave birth to them, just because you are you!" -- Kerri Mingoia, whose letter from her stepson is pictured below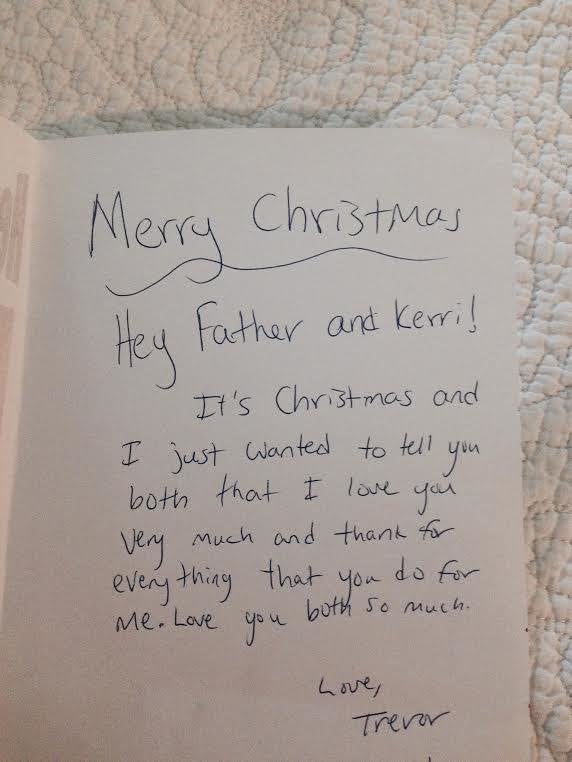 Keep in touch! Check out HuffPost Divorce on Facebook.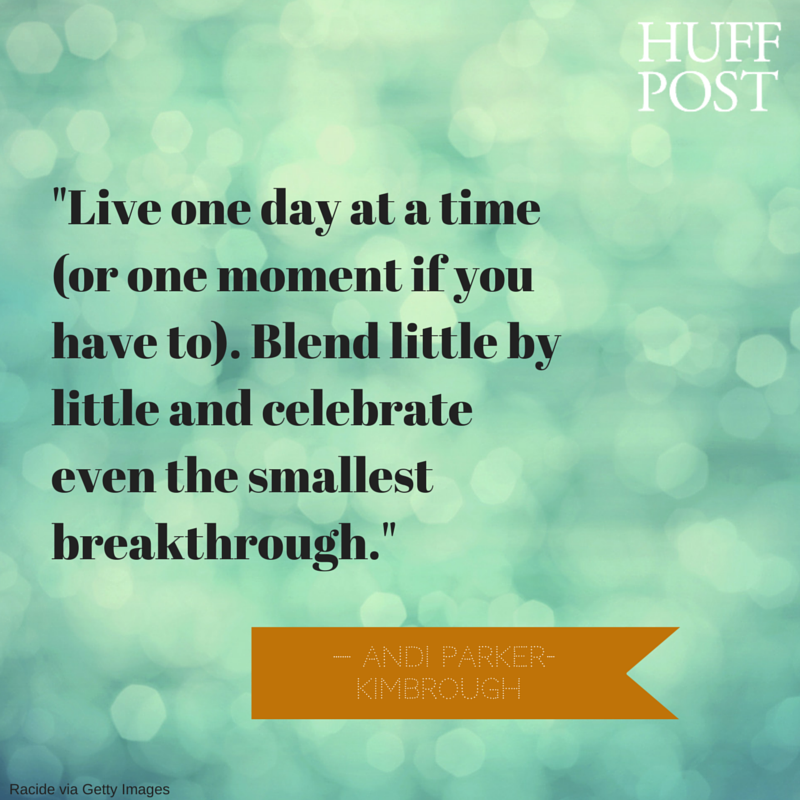 Blended Family Quotes
Related