This answer originally appeared on Quora.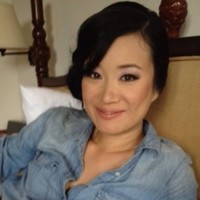 Answer by Carolyn Cho, works in fashion

Every woman is different, but I do believe there's a standard set of 16 pieces that make it easy for an active, practical woman to look effortlessly chic and modern.
The key regarding each of the pieces on this list is that they all can be worn in multiple ways in multiple situations. This is very important in streamlining your wardrobe.
Another element is classic, good design. Invest in pieces that will last regardless of your age or trends.
You won't likely want to wear a backless, see-through sequined mini dress 10 years from now, but you will always want to wear a beautifully tailored blazer, whether you are 15 or 50.
Without further ado, the list:
1. A classic black blazer
The blazer is easily one of the most useful pieces in a woman's wardrobe. There are infinite ways it can be worn.
Wear it over a tee and a mini to a coffee date. Wear it over a blouse and slacks or a pencil skirt to a business meeting. Wear it over a cocktail dress to an evening function. The black blazer is a wonderful staple. Invest in one with great, lean tailored fit and a classic look (no studs, sequins or flashy detail) so that it can transition throughout the seasons.
A white t-shirt is one of the most important pieces in my closet. Like the blazer, you can wear this in nearly infinite ways. Dress it up with a great necklace for a night out, or wear it as is for a day in.
3. A black leather jacket
A great black leather jacket never goes out of style. It's perfect for throwing over a flirty, feminine dress to toughen it up. My favorite is to simply wear one over a t-shirt and a great pair of jeans. Wear it over a cocktail dress to add a modern edge to your evening look.
4. A pair of jeans in a classic wash
A great pair of jeans is indispensable. Pictured here is the Current Elliott skinny jean, which I liked because of the clean wash (i.e. the color), minimalist style, and lean fit.
I don't believe in investing in jeans that have cuts, rips, or weird dyes unless you already own at least a few classic pairs like the one pictured, because overly-trendy jeans look passé after just a season.
Get two great pairs of classic wash, minimalist jeans and call it a day. Skinny is still the cut du jour after several years but straight cut jeans are also flattering on many.
The trench coat is the perfect spring/fall transitional piece and lends a beautifully sophisticated look to any outfit.
6 & 7. A pair of ankle boots, one pair in black, one in brown.
Your daytime outfit staple shoe. Pair them with your jeans or under dresses and skirts. Black is great for either wearing with sleeker dresses or with a motorcycle jacket and jeans for edge.
Brown or camel works well with softer, flirtier dresses in spring or with plaid shirts, gray blazers, or any pieces you may have that carry a preppy vibe.
The OG of a woman's closet. Dress it down for the daytime, then throw on a pair of statement earrings for an evening out. Legendarily versatile and one of my favorite pieces to wear.
9 & 10. Two pairs of black tights, one sheer, one opaque.
Sheer for wearing at night under cocktail dresses or skirts in the winter. Black opaque for wearing under sweater dresses and wool skirts.
11. A nude, strapless bra
To wear under camisoles, white t-shirts, sheer blouses, strapless dresses. This is the black blazer of bras and the type of bra I reach for the most often.
12. A great pair of sunglasses
To protect your eyes from glare as well as add a glamorous element to your total look.
I'm a minimalist at heart, but even I find owning a few dramatic, ornate necklaces like this one very useful.
Throw it on over a simple dress to add interest or wear it to dress up a t-shirt and jeans.
14. A structured, classic bag for every day
A bag that works in any situation whether it's business meeting, parent teacher conference, happy hour drinks, or dinner with friends.
Select a bag large enough to carry your daily essentials, but with a structured shape so you can carry your things in style.
15. A small bag or evening clutch
For parties and evenings out. In crowded bars or restaurants, it can be inconvenient to carry a large bag. I hate the fussiness of holding a clutch so I always go for evening bags with straps, like this lovely evening bag by Burberry, pictured.
16. A pair of black pumps
These shoes will work with every single item in your closet, with the exception of possibly your gym clothes. The perfect, classic shoe for any occasion where formal footwear is needed: business meetings, parties.
There it is! My list of 16 staples for the modern woman's closet.