[Editor's note: Some offensive historical images follow]
Ah, war. That great noble conquest in which one group decides that its ideology is superior enough to another group's that everyone in that other group needs to die.
Perhaps sometimes war is justified, perhaps not (I'll leave that for the commenters to decide), but one thing is for sure: countries get REALLY amped up about it when they're in a war. So much so that they design fun, happy posters.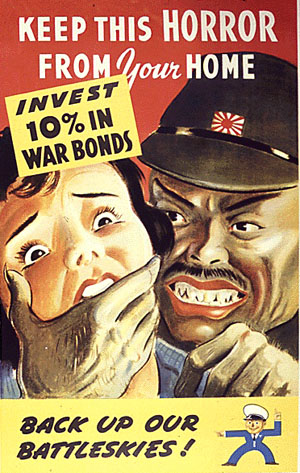 Nothing gets people in a mood to shoot guns and ration gasoline like propaganda, an unarguably important part in the psychological component of war. But sometimes propaganda - even from the good old U.S.A. - goes a bit over the top.
The following are 16 U.S. propaganda posters from World War II, promoting everything from stopping Hitler to preventing forest fires (yes, seriously). When war is in the air, no topic is off limits.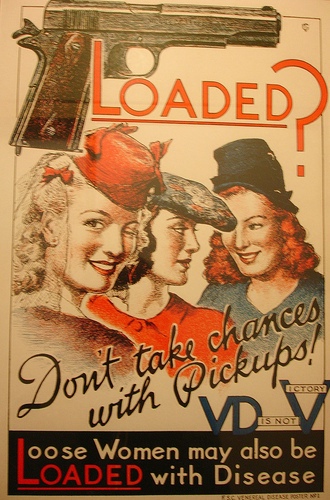 And yes, as far as I know, all of these are real. Except this one:
PHOTO GALLERY
10 WWII Propaganda Posters That May Have Gone a Bit Over The Top
Calling all HuffPost superfans!
Sign up for membership to become a founding member and help shape HuffPost's next chapter