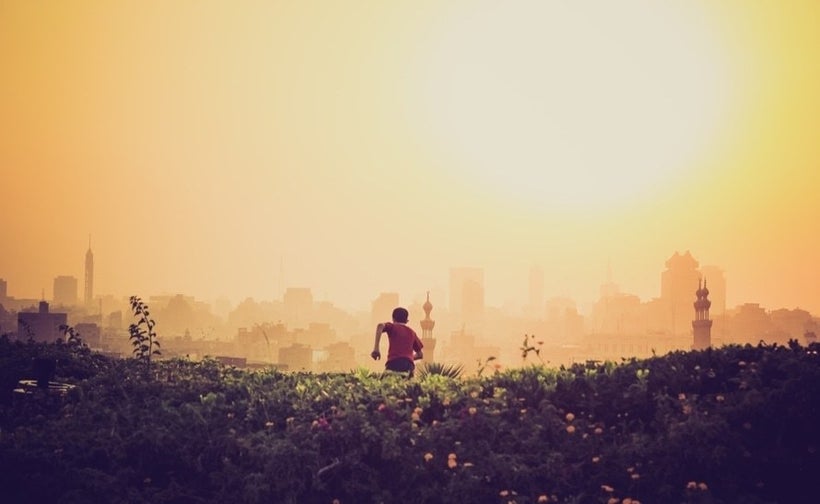 Note: I'm going to say some crazy shit due to my American assimilation, and also I started writing this while I was drunk. Please forgive me, and show me the way.
Last year, I spent about twenty days in India with the Dil Mil team. I worked with them as their Growth Marketer, with focus on acquisition and retention of new mobile users. Dil Mil is a bad-ass Silicon Valley startup changing how professional single South Asians meet, date, and marry. Shameless plug: http://dilmil.co
When I returned, my friends and family asked me how my trip was, and my thoughts related to being in India.
I shared a few words, but small talk does the entire experience injustice. So here is the story in its entirety:
"Well, looks like they're not picking us up," said Tom while texting back and forth with our CEO on Whats app.
"They're busy working at the hotel."
"F***. I guess we gotta get a taxi?" I said.
We had just landed in Bangalore, India. Tom (the back end engineer) and I had just taken the same flight leg, twelve hours from Abu Dhabi to Bangalore. Before that, I called uptown Manhattan my home. Tom and I felt miserable as we sat there, drenched in our own sweat.
Born in the SF Bay Area, California, I always wondered what India was like. My grandparents and parents are originally from Fiji; but Indian blood runs through their veins, and consequently through mine as well.
They ended up in Fiji with the influence of British colonialism. In a nutshell, the British forbid certain religious castes to spread to their colonies. Reason being, religious sects could influence politically, and to the British that could mean instability instead of their intended indentured servitude. Thinking tactical, my great great grand parents changed their last name from Pandey to Maharaj, and began their migration.
So, when the CEO of Dil Mil asked if I wanted to visit India (to learn about the market) I jumped at the idea of seeing the origins of my bloodline.
As we stepped out of the airport, the first thing I saw were dark skinned, skinny male Indian taxi drivers loiter around the parking lot. As we moved closer to them, I realized they were terrible at selling us a ride.
I don't know why, but maybe I expected better haggling comparable to the Jews I met in Brooklyn. Something about my culture meshed a negotiation process which I was looking forward to.
I also noticed these taxi drivers had a strange fashion identity. They'd wear nice shirts, tight jeans, and then throw on sandals to complete their merciless slaughter of the look in the eyes of the West. No socks, so at least they had that going for them.
Back home, my friends who had traveled to India gave me plenty of advice, such as not to drink the tap water or eat certain foods. While in the taxi traveling to the rest of the team, I tried to recall all of their warnings, but I couldn't stop staring out the windows. As we traveled deeper into the city, all I could see were billboard advertisements from the backseat.
As a marketer, naturally I love ads.
Amir Khan, a famous Bollywood actor, was on a billboard promoting the company Snap Deal. Snap Deal is an eCommerce juggernaut. It's the first billion dollar company out of India. I began to chuckle to myself as I remembered Amir Khan dancing in my favorite Bollywood flick, Dil Chahta Hai.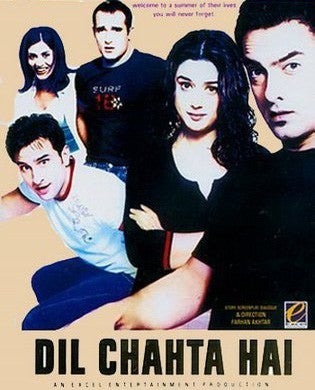 As we settled into the hotel and visited nearby tech events, certain aspects of life in India became clear:
The internet infrastructure in India is in dire need of improvement. At 3G speeds, people are missing the joys of watching cat videos and trolling their friends in glorious high definition. As useless as entertainment may be, it's also addictive and enough for companies to monetize.
India played some of the best electronic dance music (EDM) in the most random places, like coffee shops and restaurants. You should be jealous because everywhere is a rave in India.
A lot of startups in emerging markets copy what works in the first world. It's a winning model and sets the stage for future acquisition. You'd think these startups would get crushed, but often they understand the needs of their region better than Amazon or Tinder, for example.
Online dating is still new to Indians and with many safety concerns for women. It reminds me of how my friends and I used to laugh about online dating, till it became normalized and recommended. In about 2-4 years, with heavy marketing and success stories, India will accept the paradigm.
Everything is filthy in India, besides hotels and restaurant food of course. I was sick three f***ing times within twenty days with headaches, bad stomach issues, and all the enjoyable parts usually accompanying them. I thought I had an iron stomach, given my love for Mexican food, though it wasn't just me. Everyone on the team, traveling in India was sick at least once. During the agony, I missed America so damn much, I wrote Indians off as not my "people."
Bangalore is the beginning of India's own Silicon Valley. Indian investors are racing to find the next billion dollar company, and they don't care if it's an imitation of Western innovation. Just look at the billionaires out of China. I conceptualized Indians' thirst for startup success as a way to support and relate with a national pride.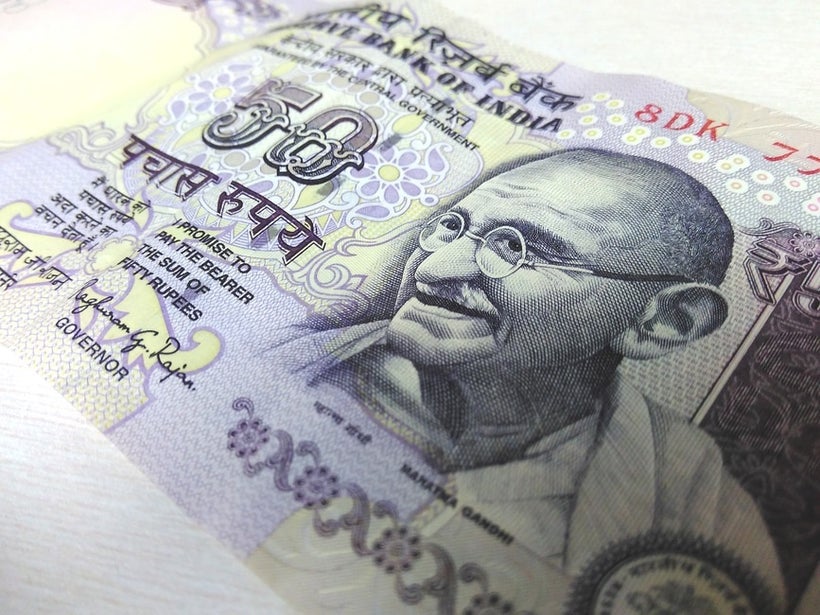 Indians are mostly coming online through mobile devices, not through desktops, as most people would assume. They're side stepping bulky desktops/laptops, and making transactions with a few finger strokes.
Although we spent most of our time working in our hotel rooms, I did get some R&R time. Saying bangalore was an adventure would be an understatement. It is a place full of sights, sounds, tastes, and of course, valuable networking in the tech scene.
One of the most notable characters I met was Dave McClure, American angel investor, and founder of 500 startups. Five-hundred is a global venture capital seed fund and startup accelerator. They manage over $200 million in assets and invest in over 1,300 startups.
We met him at a tech event. From there we found ourselves drinking with him and a group of other investors while playing a pitch game in our hotel room.
"Okay this is how it f***ing works. The person next to you comes up with a word. The person next to them comes up with another word. You need to now combine those two words and pitch us a company. You have thirty seconds to tell us what problem you're solving, who your customers are as well how you'll monetize that shit. Okay? GO!" said Dave.
As more market realizations crystallized and days blurred together, we quickly flew into Mumbai, India.
"Check the window," pointed the VP of Customer, Mudit. "Those are some of biggest slums in the world. Nearly everything is unregulated there."
As the plane made its final approach, I couldn't help but feel some sort of gut wrenching pain. My ego appeared, and blocked it, but I couldn't help realize parts of me felt like shit.
In my quiet state of waiting to exit the plane, I pondered.
What if I was born here in the slums?
Happiness is available to all of us, but unfortunately resources are not. Without these resources, we're subjected to severe psychological, social, and biological stress.
Academically, I possess a masters in counseling psychology, and once left a prestigious internship as a psychotherapist to scratch my marketer itch. To take this into context: It means I think excessively about persuading and having the best intentions for consumers; sometimes it's a dichotomy.
Maybe it makes sense why Indians are stereotyped as so cheap. Many have seen the effects of poverty and never want their children to face those odds. So they nickel and dime the f*** out of everything. As families go from poor to prosperous, this fear becomes ingrained in their habits and is passed through generations.
I also kept thinking to myself, as a baby, what if I was malnourished?
I would have grown with a shorter stature, or worse case scenario, I might have died. What if my family was so poor that I needed to get a job? I would have neglected my education and my understanding of the world.
One can argue, even in the slums, the survival rate isn't as bad as I'm making it out to be, but what the hell do I know?
Maybe I'm just an American Born Confused Desi.
An ABCD as one Indian movie defined. It's a story about a character who loses sight of his Indian culture. It's almost like when rich rappers get called out for no longer being hood.
"Yo relax. Why don't you guys order?" said KJ Dhaliwal, the CEO of Dil Mil, who was still working on the pitch deck while we argued over what place to eat.
KJ's the type of person who will play practical jokes if he gets to know you. In my own personal experience, he's a terrible friend who will eat all your food. You didn't hear it from me, though.
For the last couple of days, we dined at an Indian restaurant named Swaget, pronounced "Swaa-Get." And no this place didn't have any swag.
It was, however, conveniently located down the block from where we stayed. There were two seating area options: no air conditioning and air conditioning. We'd gorge on chicken legs like no tomorrow, but even that was tiring, so we explored an alternative from the site Zomato.
Zomato is like Yelp, but some of us debated the philosophical challenge.
Is it better or shittier?
We found out soon enough. About one and a half hours later our food arrived with missing parts of the order. Safe to say, Zomato was useless.
"What the f*** man? They forgot my chicken curry wrap, dawg", yelled Peter (VP of Designing). Imagine a 6'3 British Apple fanboy without an accent who spends every waking minute between designing wicked user interfaces or arguing with you about which company is the greatest on the planet (Slight hint: Apple).
Peter and I became friends when he let me play Grand Theft Auto Vice City on his iPhone. In the palm of my hands, I thought I was in love. I almost contemplated purchasing an iPhone just to shoot and drive around in GTA. But no. Android for the win.
Two days passed. Peter and I were at India's McDonald's figuring out what to order. I ordered a McChicken sandwich and a McFlurry. I forgot what Peter ordered, but as we ate outside I couldn't help but realize the McFlurry and McChicken was spicy as hell. It was an awesome fusion with a stereotypical Indian spice kick to the nuts followed by a terrible time in the bathroom.
Besides the fusion, what surprised me the most about this Mcdonalds was its gate and security guard checking people before they went in. I remember Mudit mentioning that what seems poor in the US is for the wealthy in India.
Did this take hood rich to the next level, or was I some how high on weak Indian cannabis?
A few days later, tired of being stuck working indoors, we took a break outside to conduct market research and see what Indian women thought of our mobile app. Mudit wasn't feeling well so he stayed back. Peter wanted to finish designs so he was out. KJ said he wanted to wake up early for a meeting, so he too didn't join.
So it was just our videographer Tyler, our CTO Sukhmeet, and I. Taylor, from LA, was in India for the first time. Sukhmeet was born in India, but for college had migrated to Canada for school.
The three of us crammed inside a stinky diesel smelling rickshaw headed to the Juhu beach. Our rickshaw driver went 50 miles per hour on a tiny road between two trucks. For a second I knew exactly how I would die, death by rickshaw.
Not actual photo, but this is how clean rickshaws look: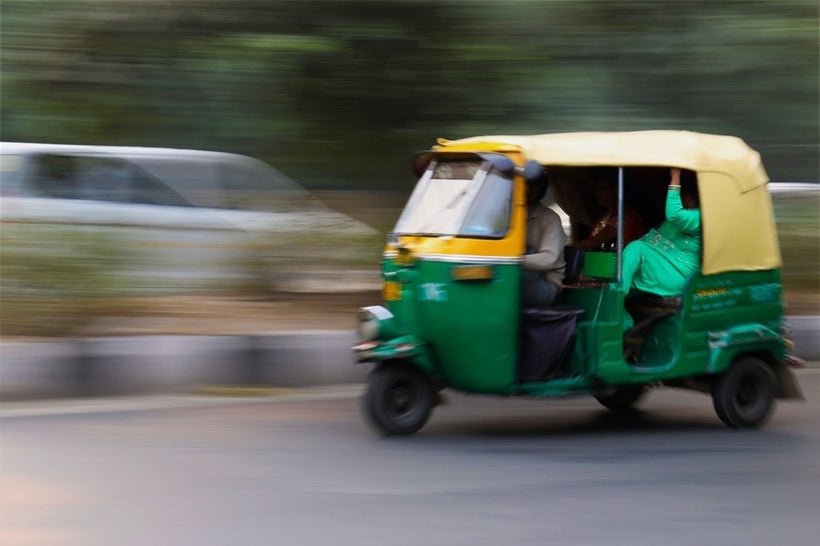 Apparently, Indians in India have no idea their lanes are separated. They'll drive all over the place in an organized mess.
"Why is there so much traffic?" I said.
"I think today is a celebration for Durga Ma", explained Sukhmeet.
Durga, also called Divine Mother, is a Hindu deity. She protects mankind from evil and misery by destroying evil forces such as selfishness, jealousy, prejudice, hatred, anger, and ego. She's represented with multiple arms and rides around on a ferocious tiger. How badass is she?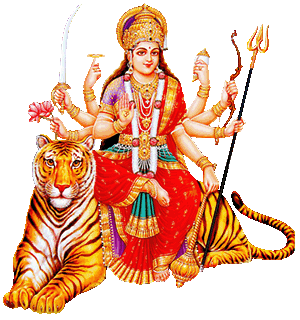 When we arrived at the beach, I couldn't help but wipe the sweat off my forehead. It was 90 degrees and humid. Looking around we saw hundreds of loud brown people celebrating the holiday.
It gets wild all around the city as seen in this video:
I mentioned to Sukhmeet and Tyler how the Durga Ma celebration was harmonious, but at times looked more like a dick swinging contest.
Translation: A way for people to stroke their egotistical self proclaimed status by lowering the status of others.
Indians, especially those deeply involved in following their castes, have an issue with inflicting prejudice over others for resource or power, instead of uniting minds like the doctrines which they practice religiously.
We witnessed groups of people erecting Durga Ma statues near the shoreline. At one moment we saw one which was 8 feet tall being erected right next to 2 other statues which were 5 and 6 feet tall. The taller idol seemed like a metaphorical middle finger.
As children ran around and sounds of prayer mixed with families in spritual huddles, I took a deep breath and exhaled slowly.
It was all a wonderful sight for Sukmeet, Tyler and I. We were in awe to see so many joyous faces.
Before I knew it, we flew back from India, and the trip was over. I woke up in San Francisco to Mudit slamming his fist on my room door instead of someone screaming outside in the Tenderloin district.
"We're going to be late for the team meeting. Wake the f*** up!"
As usual, we were terrible at waking up early and being at Dil Mil's headquarters.
I don't know if I'll ever return to India, but I'm happy to have been there.
I hope you enjoyed reading this piece as much as I enjoyed writing it.
REAL LIFE. REAL NEWS. REAL VOICES.
Help us tell more of the stories that matter from voices that too often remain unheard.
This post was published on the now-closed HuffPost Contributor platform. Contributors control their own work and posted freely to our site. If you need to flag this entry as abusive,
send us an email
.