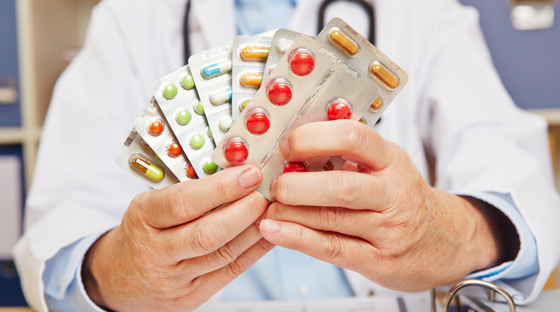 Sick of high drug prices? You're not alone. Seventy-seven percent of Americans say the cost of prescription drugs these days is unreasonable. While many generic drugs are affordable in the U.S., the prices of brand-name drugs can be astronomical and are often many times the price for the same exact drug in other countries.
Fifteen years ago, I began comparing the prices of drugs across countries. I also built a team to begin evaluating the credentials of the pharmacies selling these medications, looking at their licenses, pharmacy practices, and online business practices. As you might guess, we discovered many rogue pharmacies, but we also identified several dozen highly-qualified pharmacies that I trust just as much as any pharmacy in the U.S.
Although both Presidents Trump and Obama initially promised to make it easier for Americans to get lower-priced medicine from abroad, it has not happened. In fact, due to our government's actions, pharmacies in countries like Canada are not even permitted to advertise on search engines like Google to Americans. Nevertheless, millions of Americans do order prescription drugs from outside the U.S. each year and do so safely, often taking advantage of the information we provide at PharmacyChecker.com. Interestingly, while personal drug importation remains technically prohibited and the FDA and pharmaceutical groups continually warn against it, the FDA has not pursued any individual for purchasing prescribed, non-narcotic medication for their personal use from abroad – it would be political suicide for any politician to try.
To give you an idea of the outrageous price differences between the U.S. and the rest of the world, the list below shows recent prices for 20 popular brand-name medications. These medications currently do not have a generic alternative available in the U.S., placing a huge financial burden on those who need them. The average retail price in the U.S. is shown, as is the lowest price from a licensed pharmacy outside the U.S. that has been approved in the PharmacyChecker Verification Program. The savings range from 60% to 97%. For example, the fast-acting insulin Novolog is 74% cheaper when ordered from a pharmacy in Canada. Xarelto, a popular blood thinner, can be ordered for as much as 90% less from Turkey, and Viagra is 91% cheaper when ordered from a pharmacy in New Zealand. I've linked to the actual prices as found on PharmacyChecker.com.
20 Drugs That Cost a Lot Less Outside the U.S.
Price in U.S. vs. Outside U.S.*
*Sources: Price information collected November 2017; U.S. prices from "average retail price" listed on GoodRx.com; Outside U.S. prices are lowest prices listed on PharmacyChecker.com from licensed pharmacies that sell to Americans and meet the qualifications of the PharmacyChecker Verification Program.
**Generic version(s) available at lower price(s) than listed here.
The cost benefit of ordering prescribed medication from licensed pharmacies with verified high standards in Canada and other countries is undeniable and the safety has been documented. In fact, it may actually be safer to get medicine from other countries than in the U.S. since pills elsewhere are typically sold in unit-of-use blister packs. These protect the pills and help avoid dispensing problems that occur in the U.S. when loose pills are transferred from an original container to the little orange bottles you take home. Just be aware that medication ordered from outside the U.S. can take up to 2-3 weeks to arrive.
If you've purchased medication from a licensed pharmacy outside the U.S., I encourage you to post a comment about your experience below – and share this article with others.
Popular in the Community