While thousands of leaf peepers head for the mountains of Vermont, New Hampshire and Maine during fall foliage season, smart travelers have discovered the lush landscapes and hidden gems of Western Massachusetts. After spending a few days in Hampshire and Franklin counties, you will know why this area was dubbed the "Paradise of America" in the mid-1800s.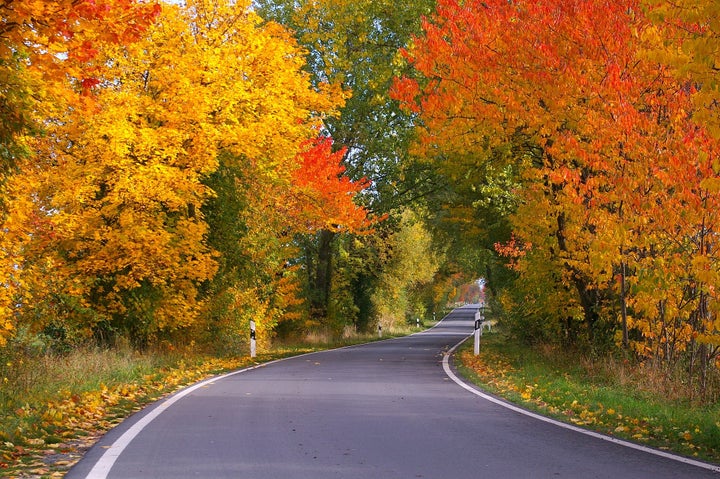 From picturesque family farms brimming with fall harvests, to it's bohemian arts and theater scene, and holistic foodie movement, the Pioneer Valley is hard to beat for a fall getaway. Whether you travel west from Boston along the Mass Turnpike or Route 2, or north from Connecticut on Route 91, you will long remember the charms of Western MA.
Make Northampton Your Home-Base - Northampton is a delightful town well worth discovering. Through the years it has stayed young-at-heart with the influence from five nearby colleges: Smith, Mount Holyoke, Hampshire, Amherst and the University of Massachusetts. Initiatives to promote meaningful living, cultural diversity and artistic expression have resulted in a vibrant community.
Here are 25 reasons to plan your visit to Western Massachusetts:
1. An Abundance of Pick-Your-Own Farms for Apples, Pumpkins and More. With over two dozen pick-your-own farms within Franklin and Hampshire counties, opportunities to return home with baskets full of fresh produce are assured.
2. Rail Trail Biking – Bring your bikes or rent them, and ride traffic-free along paved routes of the Manhan and Norwottuck Rail Trails which stretch from Southampton, through Easthampton and on to Northampton.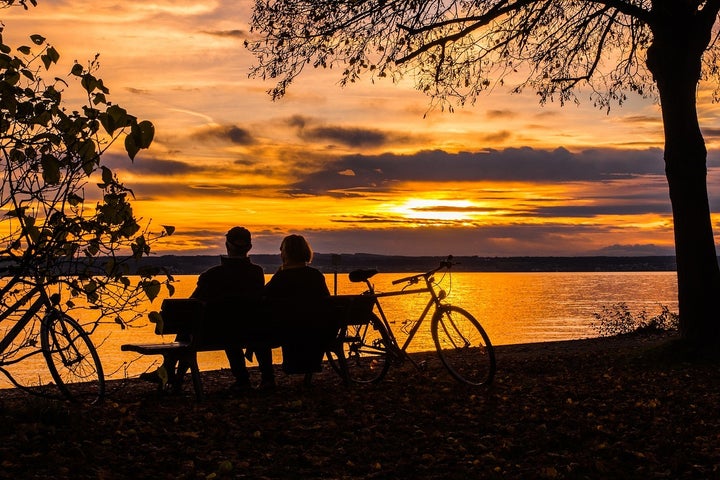 3. Browse Antique Shops – From native Indian tribes, to farmers, to early industrialists, and noted educators, settlers have all left intriguing artifacts from their life in the valley. You'll find dozens of antique shops to wander through. Don't miss the annual Historic Deerfield Antiques Show held on October 8-9, 2016.
4. Weekend Farmers Markets – Both Amherst and Northampton have colorful long-stranding weekend farmers markets. Not only are they filled with produce from surrounding farms, but look for locally harvested mushrooms, artisan cheeses, farm grown flowers and imaginative crafts of all description.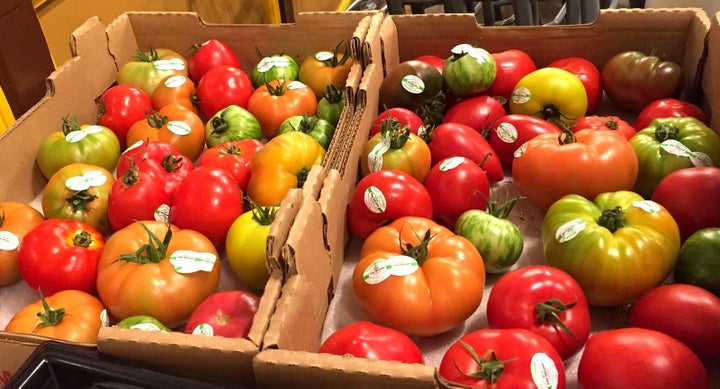 5. Wander through the inspiring Botanic Gardens of Smith College. Discover lovely themed gardens and the elaborate Victorian conservatory housing thousands of plant.
6. Learn about Northampton's favorite son, Calvin Coolidge, who served as mayor of Northampton before being elected 30th President of the United States. Visit his home and Presidential Library housed on the second floor of the Forbes Library.
7. Attend a theatrical performance. Since the Roaring 20s and the opening of the Calvin Theater, Northampton has welcomed first-tier entertainment. From Houdini, to Richard and Liz performing in Who's Afraid of Virginia Wolf, to an upcoming date with Styx, it's all happening here. Northampton has 6 performance halls including the grand Academy of Music, so there's always someone performing.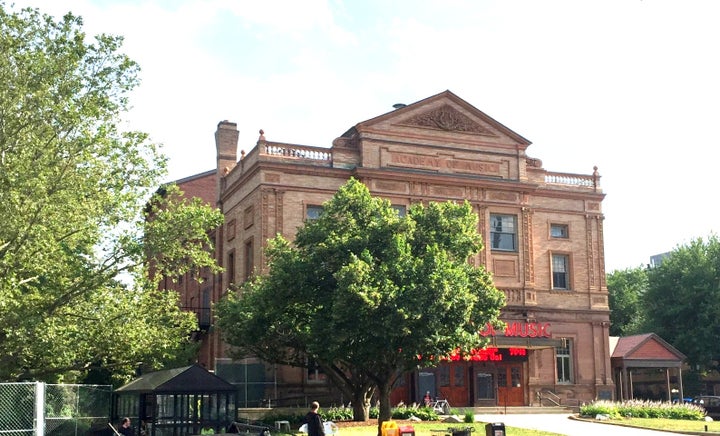 8. View the iconic History of Women in Northampton mural just a short stroll up Mechanic Street.
9. Pop into an art gallery. Northampton has over a dozen art galleries to delight your eyes.
10. Discover the Gypsy Jazz movement. Each June, Northampton hosts a Gypsy Jazz Festival celebrating the music of Django Reinhardt. Buy some Gypsy Jazz music in local shops and learn about the genre.
11. Rediscover your yo-yo skills. Northampton hosts the Massachusetts and the Northeastern YoYo Championships every summer. You'll find lots of fine yo-yos and instructions in local stores.
12. Say Hi to Ninja Turtles. Northampton is where they were first created by two struggling local artists and they are omnipresent in the town.
13. Stop by for an ice cream at famed Herrell's Ice Cream shop. You'll find a line at most hours of the day so you know it's amazing.
14. Take a guided walking tour to discover all the significant architecture, fascinating history and notable characters who have left their mark on Northampton. Contact expert guide, Zane Lumelsky at zanelumelsky@hotmail.com. He will tailor a tour just for your interests – a great idea for anyone planning to attend college in the area.
15. Plan to stay at the Hotel Northampton on King Street. Set right amidst all the action, the historic Hotel Northampton has been welcoming guests since 1927. The hotel has welcomed 3 Presidents, Bob Dylan, Stephen King and many others. The hotel's decor preserves its historic past while offering bright and cheerful spaces for today's tastes.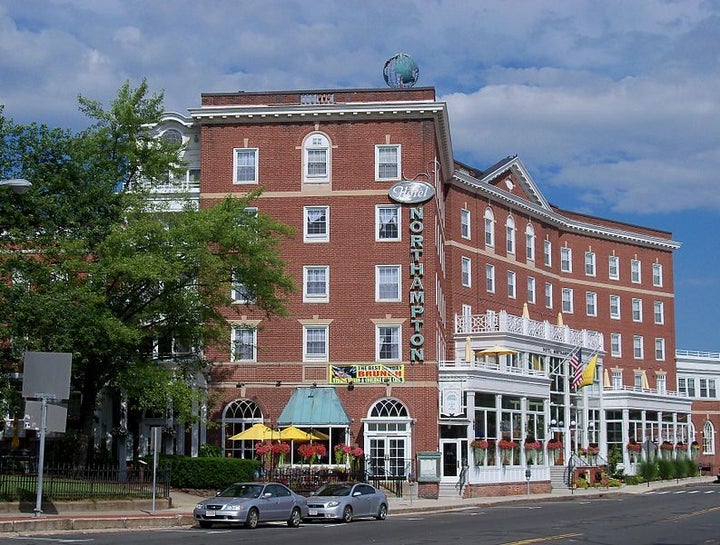 16. Have a meal at Wiggins Tavern in the Hotel Northampton – you'll feel like you've stepped back in time to life in colonial days.
17. Take a drive to see the Quabbin Reservoir in Belchertown. The largest body of water in Massachusetts, the Quabbin Reservoir is the water supply for Boston and much of eastern MA.
18. Make a yummy stop along Rt 9 for breakfast or lunch at the Roadhouse Cafe. Everything here is homemade (including all the breads) and organic. It's well worth the drive for this throwback roadside restaurant with delicious food.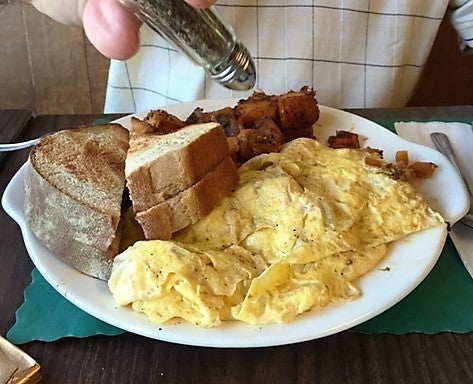 19. Drive north to the Magic Wings Butterfly Conservatory in South Deerfield. Learn all about the life of butterflies, view 4,000 butterflies living in the conservatory, and for an unbelievable treat attend the Monarch Butterfly release on 9/24/16.
20. Continuing north on Rt 91, arrive at the Yankee Candle Flagship Store. Allow at least an hour here because it is way more than a candle shop! You'll find home decor for every surface of your home, wonderful holiday gifts and you can even design your very own candles.
21. Visit Historic Deerfield Village. This living museum deserves several days to see. Stop at the Visitor Center and watch the introductory movie about early life in the Pioneer Valley. Purchase tour tickets that will enable you to visit preserved early American homesteads ranging from the struggling mid-1600s through to prosperity in the mid-1800s. Costumed docents at properties bring the village and its residents to life. During the fall, numerous special programs are offered including demonstrations of weaving, harvest food preparation, blacksmithing, basketmaking, gunsmithing, carving, early medical practices and lots more.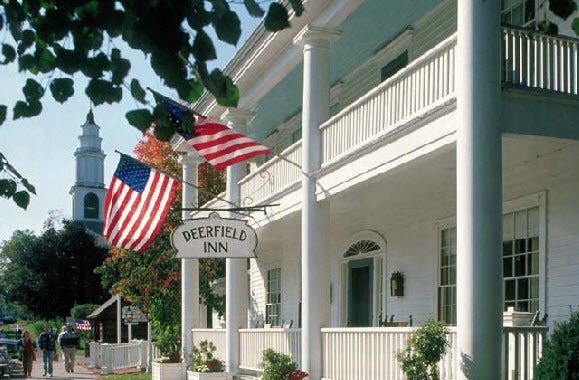 22. Stop by (or stay at) the Deerfield Inn just across the street from the Visitor Center. This historic inn has been a popular gathering spot since the days of stagecoach travel. Their hospitality is memorable and meals at Chapney's Restaurant are excellent.
23. If you have more time and energy and are traveling with kids, here are some area attractions for the whole family. "The Big E", the Eastern States Exhibition (6th largest carnival fair in the USA) takes place for 17 days in Springfield. This year dates are 9/16 – 10/2, 2016.
24. Visit the Zoo at Forest Park. Located in Springfield on 735 acre woodland acres, the Zoo features exotic and indigenous animals found throughout North America and the world.
25. A sculpture park your little ones won't soon forget is the Dr. Seuss Memorial Sculpture Garden. Everyone who is young at heart will love touring this park dedicated to beloved childrens' book author, Dr. Seuss. 30 larger than life sculptures capturing all the whimsy of characters in his much-loved books are here to greet you.

It's clear that this region has an abundance of beauty and history to share. Click over to Visit Hampshire County for trip planning information on Western Massachusetts, and for a further review of Northampton and Deerfield, read our trip report.