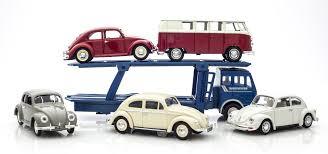 The automotive industry is graciously growing over time and the production have been estimated to increase for the past seven years. Also, the growth of automobile production has caused a major increase that has affect the automation supply chain.
A recent statistics on automotive industries shows that about 6.9 million cars were sold to U.S. customers in 2016, and around 4 million cars were produced in the same year. This shows the rate of high demand for automobile across the world.
Meanwhile, auto transportation has been one of the possible means available to ship your vehicles across the country or from one place to another. A lot of people have shipped their vehicle through this platform and a lot more will still consider to do so.
But with the high demand rate for automobile across the world compared to the number of auto transportation companies in the world, it is only natural that people are desperate for reliable auto transport service to trust their shipping demands to.
However, this article is not set to fix the demand and supply in the automotive industry, instead to spot out fatalistic features affecting auto transport companies.
1. Inadequate facility to deliver quality service
Inadequate facilities is one of the major problem that allow some auto transport companies to deliver poor services. An auto transport company must have standard and sufficient trucks, with a better storage facilities to deliver customers vehicle to its destination without jeopardizing it.
Shortage of equipment or substandard trucks will actually be a disadvantage to the progress of any auto transport company.
For most vehicle shipping companies, ironically, the highest investment of time, effort and expenses is channeled into getting first time customers instead of getting the essential facilities to satisfy and retain these customers. Then after the first patronage, the disappointed customers would never come back.
2. Lack of professional workforce
Looking at this aspect, all the activities carried out in any auto transport service is controlled by the workforce. That is more reason why lack of workers is part of the negative features that affect auto transport service.
One disadvantage of Insufficient workforce is that it hinders service delivery. Also, if an auto transportation company lack professional drivers, it will be hard to execute the company's work in due time and meet the customers target. For a vehicle shipping company to stand out of the competition, it needs to offer quality service to its customers and this can only be done when the company has professional working team.
Are you aware that US companies loses a whopping 41 billion dollars every year due to poor customer service providers?
A lot of auto transport company provides poor customer service to their customers. Meanwhile poor customer service has been one of the features contributing to the negative performance in the auto transport industries.
How did you attend to your customers? How easy is it for your customers to get across to you? Do you really aspire and pay close attention to get their feedbacks? And do you know that a whopping 95% of your dissatisfied customers wouldn't only walk away from your brand, they would share the bad news with at least one person, while 54% of them would tell it to at least 5 other people.
Poor customer service is one of the greatest fatalistic features affecting auto transport companies. Great customer service can overcome poor marketing system, while poor customer service can bring down the company's production level.
While every auto transport companies hopes for higher level, most companies are reluctant to the observations listed above, and it's causing them a lot than what they think. The priority of an auto transport company is to overcome all the negative features listed and supply customers with the best quality service.
Calling all HuffPost superfans!
Sign up for membership to become a founding member and help shape HuffPost's next chapter
This post was published on the now-closed HuffPost Contributor platform. Contributors control their own work and posted freely to our site. If you need to flag this entry as abusive,
send us an email
.