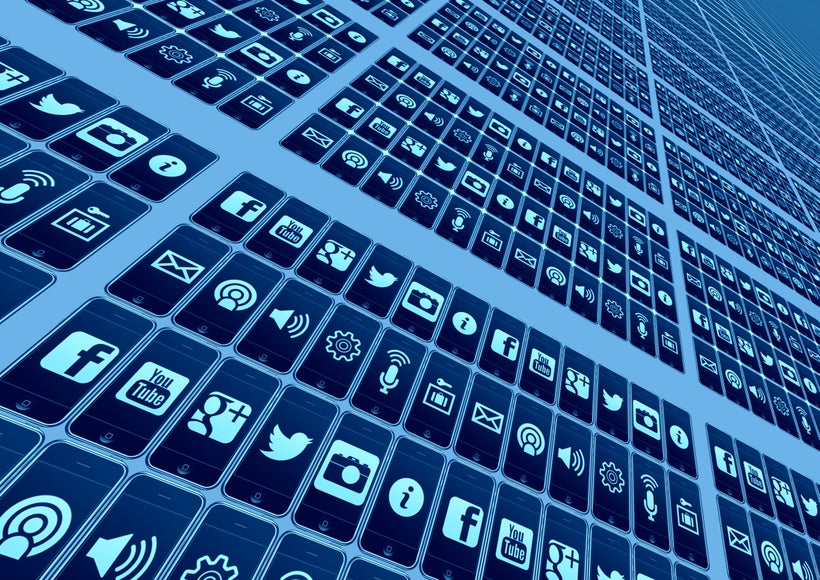 Our society is in the middle of what many call the "fourth industrial revolution", where according to the World Economic Forum, "the speed of current breakthroughs has no historical precedent." This new era of rapid innovation has led to the proliferation of alternative lending platforms that promise fast access to funds to address business owners' acute financing needs. Unfortunately, many of these products lack transparency regarding the true cost of the loan, and have the potential to trap small businesses in a cycle of debt.
For nonprofit lenders, this new era thus raises a unique set of challenges. On the one hand, we can't afford to NOT innovate – we have to ensure that the entrepreneurs we serve aren't left behind. At the same time, many lenders struggle to adapt to the pace of innovation in the small business lending industry. For-profit companies have the luxury of budget and resources to be able to "fail fast" – oftentimes they buy technology that they ultimately don't use. For nonprofits, the prospect of failure means letting down the individuals we serve.
Nonprofit lenders are confronting these issues in a variety of ways. Accion is working with DemystData to optimize the evaluation of U.S. small business loan applicants across its national online lending platform, which is enabled by Salesforce and implementation partner Cloud Lending Solutions. Community Reinvestment Fund (CRF) has developed a marketplace platform known as Connect2Capital, which connects small business owners to responsible lending products offered by a national network of community development financial institutions (CDFIs).
Kate Mirkin of Salesforce's nonprofit social enterprise Salesforce.org recently sat down with Prashant Reddy of DemystData, Patrick Davis of CRF, and Shaolee Sen of Accion to discuss the common barriers nonprofit lenders encounter as they embark on innovation efforts – and how to overcome them. Here are some key insights from their conversation.
Myth 1: The only barrier to scale is the absence of technology.
Technology is an important tool to reach more people, more effectively. But without capable people to deploy that technology internally and manage the necessary changes in business processes, that investment will be wasted. Particularly when an effort involves multiple organizations, like the seven Connect2Capital partners or the four member CDFIs of Accion's U.S. Network, there is an inherent tension between individual autonomy and the collective benefits of standardization. This requires a rigorous process for establishing and maintaining discipline throughout the life of the project.
DemystData also advises clients that it's not only about having the right technology, but also the right data. While it's important to choose the right technology to streamline processes, poor data selection may prevent the organization from maximizing its utility. Nonprofit lenders need to be ready to try a wider variety of data types with the goal of selecting the most adequate, reliable ones for their target customers.
Myth 2: For nonprofit organizations, passion to serve more people outweighs fear of change.
When nonprofits partner, they are driven first and foremost by a shared passion for helping people. This makes the industry uniquely positioned to lead truly systemic change. However, in order to do that, nonprofits must overcome a lack of investment in the talent, knowledge, and resources required to drive technological innovation.
In Accion's experience, that passion to serve among nonprofit employees can make the frustrations and stumbling blocks inherent to innovation even more discouraging. It's thus important to balance the long-term strategic vision of organizational change with realistic short-term expectations, which may often involve a temporary drop in productivity during the implementation of a new technology.
From CRF's perspective, in order to be effective, nonprofit organizations in the business lending industry must come to philosophical realization that the ability to serve their stakeholders, in fact, requires change. The relative share of small business served by mission-driven organizations is not trending upward, and this forces leaders in the industry to ask themselves hard questions about what it takes to reach customers and meet their expectations in this new landscape. Change is, importantly, one of the only constants.
In DemystData's experience, all organizations, regardless of the size, tend to fear the new culture and processes associated with technological change. For such a transformation to be truly successful, key stakeholders need to be supported in this transition. They must be kept well educated on the tangible benefits associated with this evolution and why it's a necessary step for their organization.
Myth 3: Only organizations with large technology budgets can innovate.
Small investments in incremental improvements can add real value to organizations. DemystData recently worked with a lender to test dozens of new data sources at minimal cost, and found several to be most predictive of creditworthiness. Based on these results, the organization plans to optimize its outreach to creditworthy customers to say yes to at least 10% more applicants.
Even using data more effectively can bring about dramatic changes with minimal investment. For example, Accion's use of A/B tests to determine the impact of small changes to its U.S. website has resulted in a 40% increase in loan application completions.
CRF is increasingly interested in understanding structures that support a collective interest. Within the social impact or mission-driven space, a sense of shared purpose may allow several organizations to pool their resources to implement a costly new tool or platform that provides value to the group. This could take the form of a cooperative structure that owns a technology solution and licenses it to participating members, or a less formal arrangement where multiple organizations agree to share costs.
Calling all HuffPost superfans!
Sign up for membership to become a founding member and help shape HuffPost's next chapter
This post was published on the now-closed HuffPost Contributor platform. Contributors control their own work and posted freely to our site. If you need to flag this entry as abusive,
send us an email
.