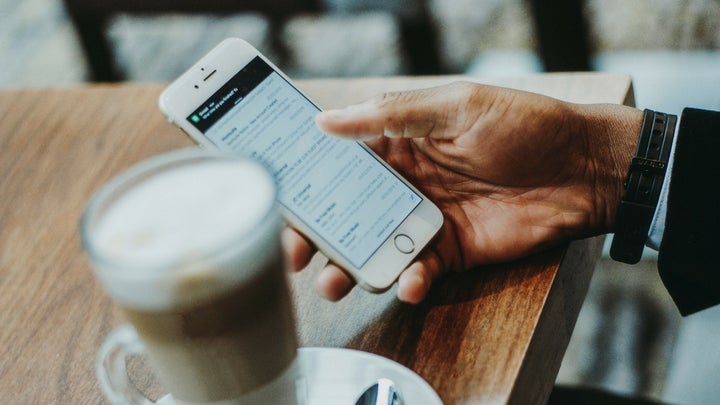 Did you know that email marketing is the most profitable channel to drive sales and revenue?
According to a study, email marketing has the potential to drive about 4400% ROI. That means with the right strategy, you can generate $44 for every $1 you spent.
If you're wondering what holds you back from driving a high email marketing ROI, it could be lack of email personalization.
It's been found that on average, more than 13 emails are hitting the inbox of an average subscriber on a daily basis. If your emails aren't personalized and tailored to the preferences of individual subscribers, likely they'll get ignored, making your entire campaign less effective.
Now, almost every marketer personalizes their emails by inserting the first name tag in the subject line or intro. However, if you want to make your email stand out in the inbox, you need more than just that.
Let's take a look at a few ways to personalize your emails and boost your email marketing ROI.
1. Segment your email list
It goes without saying that email segmentation is the best tactic to send personalized emails to your subscribers. Sadly, many marketers overlook the importance of email segmentation. Email segmentation allows you to send personalized emails to each individual. It classifies every lead into distinct groups based on the common interests such as customer personas, user demographics, onsite behavior, etc.
By segmenting your emails, you can send laser-targeted emails to each group addressing their common interest. And when an email addresses the interest of recipients, it easily grabs the attention, which increases the likelihood of boosting open rates and engagement.
According to a study published on Marketing Sherpa, email personalization on the basis of segmentation can boost the email revenue by 50%.
To ensure your emails aren't annoying your leads, you might want to understand the email frequency preferences of your subscribers, especially if you're sending too many emails.
2. Behavioral triggering
Setting up an automated behavioral trigger email campaign is another great strategy to send emails that people want to engage. The behaviorally triggered emails have 152% higher open rates than traditional emails.
In order to send automated trigger emails, you might track every user interaction in real time on your site. After collecting the data, you can create richer profiles of your leads that enable you to send automated emails you know your customers will engage with.
Let's take a look at a few ways to send automated triggered emails to your subscribers.
Send onboarding emails to welcome new customers upon registration.
Recommend complementary items based on past purchases.
Send transactional emails like invoices, shipping details, etc.
Entice users to take an action by reminding them of a recent activity. For example, if a cart is being abandoned, you can encourage them to complete the order.
3. Match your landing page with emails
Sending personalized email is only one part of the equation, ensuring that your emails match the landing page is another, equally important part of email marketing success.
When your subscriber clicks on a promising offer in your email, they'll be expecting a landing page that matches the message and design of the email.
For example, if your email promises 20% off on a product, make sure to highlight the same message on your landing page as well. For the best ROI, you might want to customize the landing page tailored to every email you're sending.
Strong message match improves engagement because it reassures recipients that they've landed on the right page.
When creating a landing page, stick to the basics without overcomplicating it. Add social proof like testimonials on your landing page and reinforce your subscriber's decision to take action.
You can't manually personalize every email you send to each individual subscriber. To send custom tailored emails to each individual, segment your leads into distinct groups based on their common interest.
In addition, set up an automated behavioral trigger campaign to boost your email marketing ROI. Make sure to match your landing page with your emails to reinforce subscribers to take action.
By following the above tips, you can personalize the emails tailored to the interest of individual subscribers and boost your email marketing ROI.
Support HuffPost
The Stakes Have Never Been Higher
Related
Popular in the Community