When I heard about Samir Becic's recent 200-pound vest walk around Houston's 3-mile Memorial Park loop, I couldn't NOT contact him, pick his brain, and ask why the hell anyone would do that to themselves.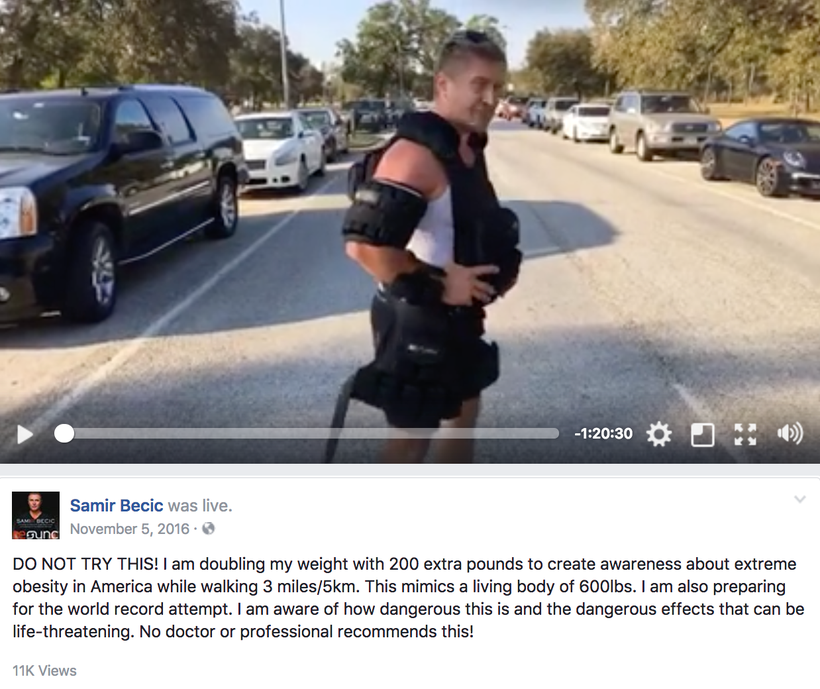 Becic has already had the career most personal trainers dream of. A lifelong athlete, he emigrated from Bosnia to the United States in his early twenties and began training clients at Bally's. He rapidly became the #1 in Houston and then Texas, and later became the senior fitness director of the largest club in the nation. He was also named the nation's #1 trainer - four times.
All while wearing a freaking heavy vest.
Becic's mission is to get people's attention and fight the obesity epidemic using seminars, inspiring content, and training. Here are three things I took from our conversation.
1. Great coaches don't just show - they inspire.
For me, what Becic's online sites didn't capture was how freaking energetic this guy is. It was infectious.
I found Becic to be a refreshing departure from the fitness insta-celebrities that pervade my week, visually convincing me my stomach should be as carved as the rocky mountains.
Rather than help the already-fit get as jacked as a bodybuilder, Becic focuses on broader social strokes that positively impact the growing obesity crisis. He gives regular seminars at schools and offices, and has the poise to lobby for greater corporate wellness in any C-suite meeting.
It struck me that Becic wasn't just talking about energy - he was energy - he walks the talk when it comes to winning back energy and health for your life.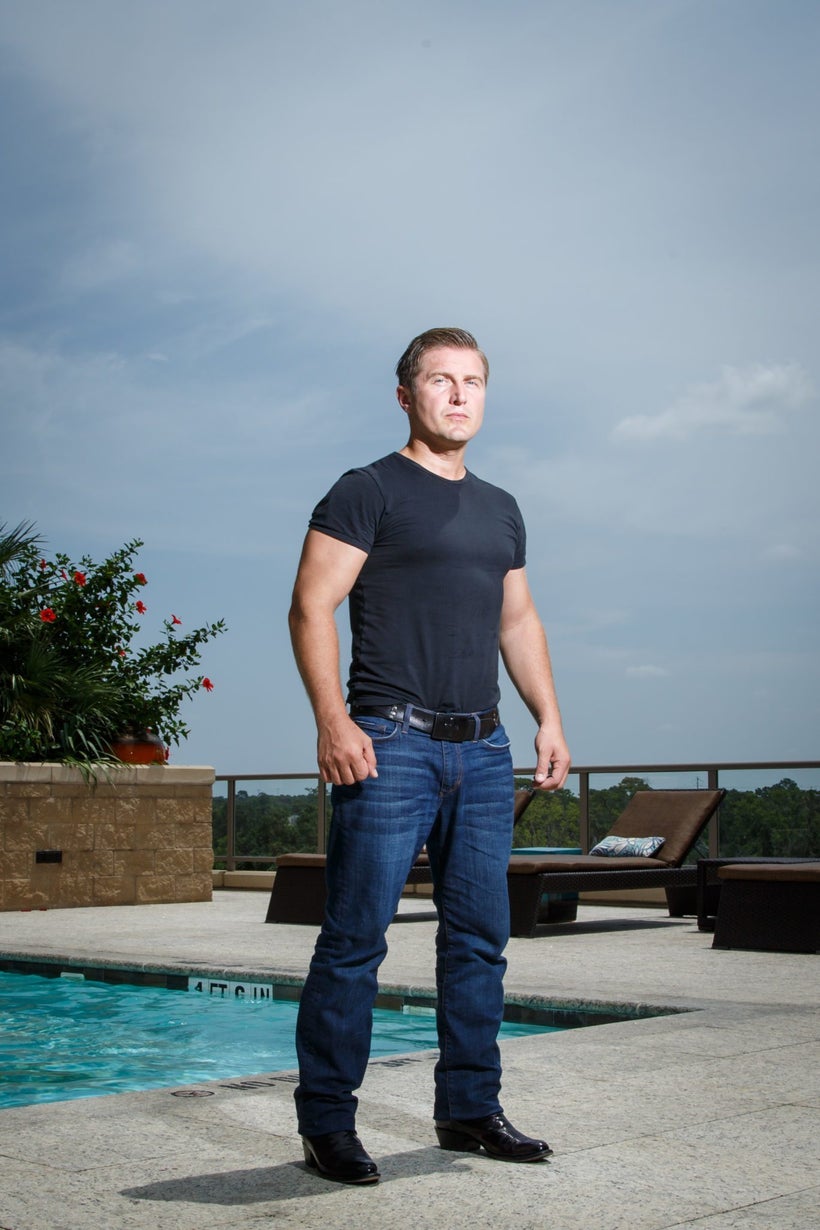 2. Hit a plateau? Accept that you know nothing.
While at Bally's, Becic oversaw the development of about 900 trainers. He encountered a wide spectrum of skill and expertise, and also noticed that the trainers who felt they "already knew it all" were actually the ones not growing, not improving, and most resistant to change.
"The more you learn, the more you realize you know nothing," Becic says.
The gap in wellness education - particularly for communities outside of the health and fitness niche - inspired Becic to found Health Fitness Revolution, a not-for-profit magazine. Health Fitness Revolution's content went online and is now read by 5 million people in over 50 countries.
3. Weighing an extra 200 pounds effs with your head
As a lifelong athlete, Becic hadn't experienced obesity personally. He took on the vest challenge to go deeper and really experience how obesity impacts our day-to-day functionality.
He spent much of last fall conditioning his body with increasingly heavy weight vests, wearing them for up to six hours a day, until he had worked up to 200 pounds.
"The energy drain was insane," Becic noted. "I began to struggle to sleep at night. Even wearing a vest for just a few hours a day and carrying all that extra weight had repercussion on my body throughout the day."
ReSYNC Your Life: 28 Days to a Stronger, Leaner, Smarter, Happier You comes out on October 31st.
Calling all HuffPost superfans!
Sign up for membership to become a founding member and help shape HuffPost's next chapter
This post was published on the now-closed HuffPost Contributor platform. Contributors control their own work and posted freely to our site. If you need to flag this entry as abusive,
send us an email
.