 Julianne Moore will return to "30 Rock" for the series finale. In a statement to the Associated Press, Moore revealed that she'll be back on the NBC comedy.
"I'm in a van on my way to Queens to do '30 Rock,'" Moore said in the statement. "I heard the news this morning right before yoga. I was just about to shut off my phone. Unfortunately, I knew the nominations were being announced, so I was worried."
Moore was nominated for a Golden Globe her portrayal of Sarah Palin in HBO's "Game Change." She recurred on "30 Rock" during the show's fifth season as Nancy Donovan, a childhood sweetheart of Jack Donaghy (Alec Baldwin). During her time on the series, Moore's character competed with Avery Jessup (Elizabeth Banks). In the end, Jack ended up picking -- and marrying -- Avery. However, the characters have since divorced ... so could Nancy be returning to go off into the sunset with Jack?
"30 Rock" ends its seven-year run on NBC on Thursday, January 31 at 8 p.m. EST.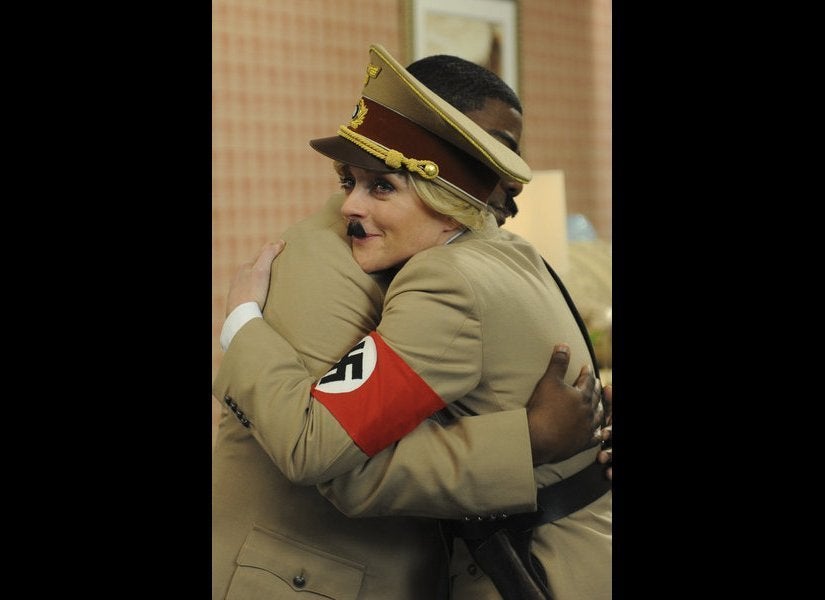 30 Rock
Popular in the Community