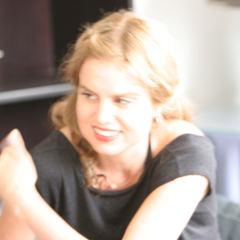 Author Elizabeth Schaeffer Brown represents a brand development vanguard uniting global, technological, and social concerns. She is currently a founder of Uncommon Union, a new kind of agency serving the social enterprise, which is entrusted to manage brands for responsible companies associated with luminaries like Hugh Jackman and Matt Damon.
3D printing will not be bringing back manufacturing jobs lost to China anytime soon. It will, however, support new opportunities for design, limited and customized manufacture.
To contrast the new paradigm with the old, look no further than automotive manufacturing, once a mainstay of industrial America. Local Motors, a Las Vegas-based car company, envisions a time when consumers can specify highly customized vehicles. After submitting their order, the car is printed and can be picked up the same day. Gone are the assembly lines and dealerships with rows of identical cars. Gone, also, are numerous factory jobs. Welcome to the world of on-demand manufacturing.
Although this type of manufacture is not a quick fix for bringing back old manufacturing jobs, it suggests many new possibilities. For ethical fashion, the implications are promising. Now that most cut-and-sew jobs have moved overseas, even limited manufacturing for locally sourced collections is a gain for both domestic jobs and accountability. For now, however, 3D printed fashion is a novelty.
Prepare for the Near Future
All the same, few doubt that highly automated manufacturing, such as 3D printing, are coming to fashion. The ethical implications of hyper-local, high-tech wear need to be sorted out. As much as it is important to support local economies where it is easier to monitor the supply chain, places like Haiti desperately need foreign investment. Any loss of manufacturing could represent a significant -- even catastrophic -- setback. Is there a balance that can support both developing and developed economies? Rather than simply offshoring manufacturing or bringing it all home, perhaps new technologies with their current limitations, present a collaborative solution.
I was discussing some of the complexities surrounding these issues with Lexy Funk, CEO of Brooklyn Industries, during a recent business meeting. She mentioned looking into the prospect of 3D printed clothing with MakerBot, another Brooklyn-based company, after attempting to do more manufacturing in the U.S. "We have manufactured locally and abroad," Funk explained. "We've tried to manufacture more in the U.S. and we can't support the volume of orders to make it work."
For a small manufacturer like Brooklyn Industries, the immediate prospect might allow custom or limited run 3D-printed elements with collections. In this scenario, the flexibility to design, add or alter a detail on the fly represents a new value proposition to consumers. Fitting together high-tech customizations with responsibly-manufactured small orders is a complex problem. Reassuringly, there are promising trends toward "collaborative manufacturing" that may give rise to answers. In fact, proponents argue big changes are already underway. Here are two things you might do to better position your business for them.
Joey Adler, CEO of Diesel Canada and founder of Industrial Revolution II, an ethical factory based in Haiti, has found a niche. Although her vision is to expand production and provide as many jobs as possible, flexibility and small runs allow the factory to compete with Chinese industrial juggernauts. Combined with cutting edge investments in digital printing technologies, IRII can hold off a race to the bottom.
"We were doing this before anyone else in Haiti," Adler explained. "It took a while for people to understand the vision, but once we were up and running they saw the value."
While massive industrial 3D printing solutions are a ways off, creative collaboration around a greater variety of more customized products seems like a way to create jobs at home and overseas. The domestic technology, like 3D printing, and the economics for small, flexible manufacture abroad are aligning. A new economics of scale are reshaping the manufacturing process. Business should begin experimenting with innovative, small scale models that value flexibility over volume.
To Make Together, Explore Solutions Together
As someone personally interested in this subject, I encouraged Collaboration Quests, a social network that facilitates development projects, to take a closer look at collaborative manufacturing. Given that responsible business and social enterprises are more inclined to collaborate in finding solutions, I wanted to develop a context for them to connect and work together. I am now working with Collaborations Quests to find would-be collaborators around these issues. Connecting small scale manufacturers in the interest of incubating new ethical fashion technologies may not singlehandedly incur a "manufacturing renaissance." It may, however, build working relationships and enable unique solutions.
While massive industrial parks may not disappear, they will be increasingly out-maneuvered. Dropping marginal costs and small scale productivity gains are producing a dense network of makers who offer unique capabilities across the supply chain. It's true that details are still sorting themselves out, but that's how disruption begins.
REAL LIFE. REAL NEWS. REAL VOICES.
Help us tell more of the stories that matter from voices that too often remain unheard.