Work Life Balance is an overused term. Especially by those who are trying to sell you a job that requires you to commit and give the extra. There is nothing wrong with getting a job that requires commitment, but committing to a healthy work life balance is the only way to make sure that your commitment is sustainable in the long term, and will not come crashing down into a mound of burnout and regrets.
As a business owner who's been through this cycle, I appreciate how easy it is to slip into an unhealthy routine when you are in an unhealthy environment. Things can quickly spiral out of control. This is why I love the video that inspired me to write this post.
It comes from an island I visited years ago, before I got drawn into the busyness of entrepreneurship. The Isle of Man.
Here are 4 Tips inspired by the video, that will make a world of a difference to your work-life balance no matter where you live.
You need to accept that you can only do 1 thing to the best of your ability at any one time. When we excel at one thing we automatically drop the quality (and sometimes the ball) of other things we're involved in. You cannot give your career 5 star focus while also giving your family total focus. Something's gotta give and that's often your health.
If you accept that only 1 thing can be delivered at top quality at any given time you will be well on your path to starting a great work-life balance. My priority is family especially my daughter. This means that sometimes I need to work things out with my clients to allow me the flexibility to be there when she needs me.
I know that I cannot accept certain business arrangements (although they may be very lucrative and great for my overall career) because my top priority is family. Once your 1 top priority is clear, it's easy to take decisions because you know and accept that everything else is going to be less than perfect to allow your top priority to work as well as possible.
2. Work Smarter, Not Longer.
After leaning out my business to be able to work "normal" working hours and therefore achieve a proper work-life balance, I became obsessed with productivity. I stopped seeing this as a way of making more money. Started looking at it as a ticket to spending more time away from work. By becoming more efficient I can spend less time at work and more time in nature and with loved ones. Which brings me to the next tip…
3. Spend Time in Nature. We were never natural office dwellers. People need trees, sea and fresh air to thrive. If you don't live in a place like that. Like the Isle of Man in this inspiring video, then you need to travel to places like this as often as possible. The way you are naturally wired requires it. Our bodies need to switch off from the hustle and bustle of everyday business and rebalance in nature. Urban life is not our natural environment.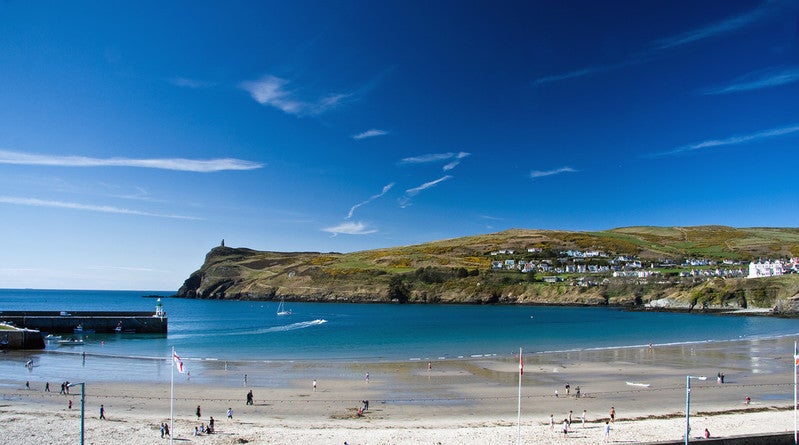 4. Understand what really matters to YOU
Different people have different priorities. My main priority in life is Freedom. I need to feel free. This is important to me because it feeds my energy. This is why I blog. This is why I spend time in nature. This is why I work in a way that allows me to unplug and go out with my daughter and husband any time I desire. Once you understand what matters to you, finding your own work-life balance becomes a lot easier.
All those years ago, the little trip to the Isle of Man left an indelible memory. The beautiful long beaches and the local culture all spoke to my desire to be able to have an exciting career and yet be close to nature so that I don't have to compromise my work-life balance.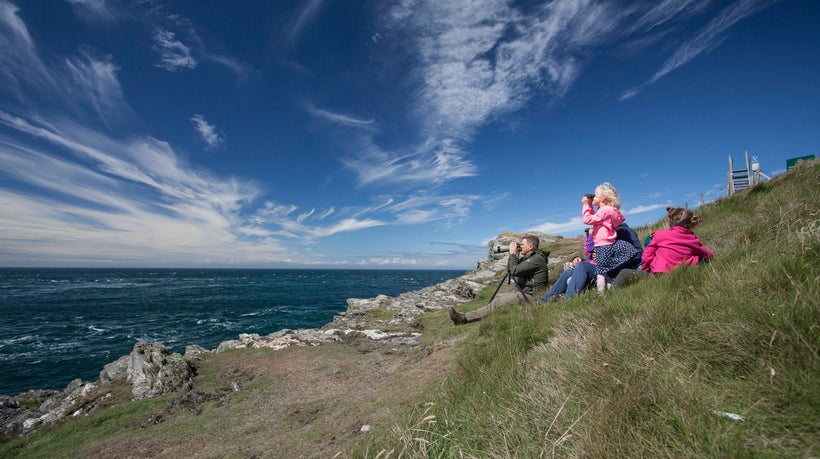 With a thriving e-business and Financial Services Industries coupled with attractive tax rates and a £25 flight away from London, I may very well be on my way to moving to this gorgeous island.
A second visit is definitely in order. I'm curious to find out which celebrities I could be rubbing shoulders with once I become a local. I hear that there are quite a few retired celebrities here, probably drawn by the tax incentives offered to Isle of Man residents. I hear the Bee Gees were actually born here and up until his death, Robin Gibb lived on the Island , the Isle of Man has a lot more to offer than tax incentives.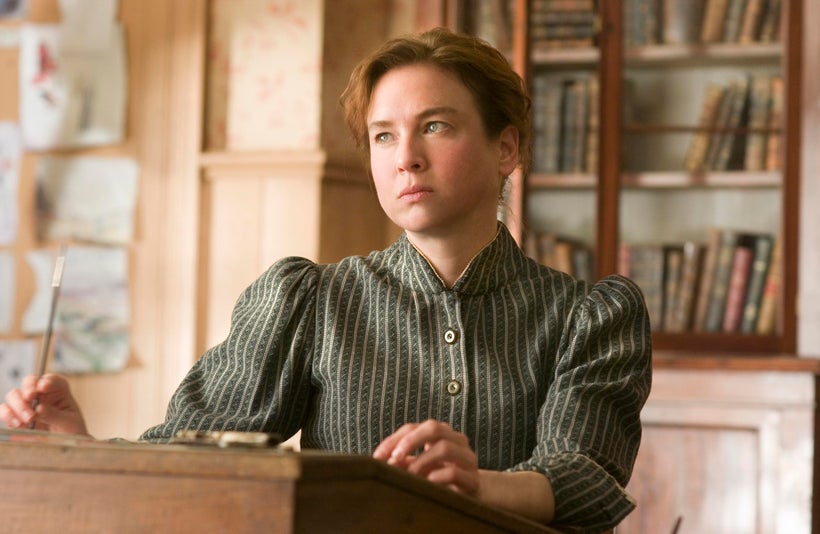 The island has been used as a set for over 100 films and the likes of Johnny Depp, Rene Zellweger and Penelope Cruz have all grazed its shores.
But for me the biggest celebrity is probably the Manx cat. I can vouch that I have seen one of these elusive creatures which some people believe are nothing but a myth. I look forward to having my own manx cat once my husband warms up to the idea that the Isle of Man could be our new home.
Work-Life bliss. Here I come!
Calling all HuffPost superfans!
Sign up for membership to become a founding member and help shape HuffPost's next chapter
This post was published on the now-closed HuffPost Contributor platform. Contributors control their own work and posted freely to our site. If you need to flag this entry as abusive,
send us an email
.