Our 21st century world is complex and perplexing. The stakes are high. It's not surprising that, in the face of uncertainty, women and men alike are seeking more spiritual integration.
We want our lives to have meaning and for our work to be a reflection of our purpose. We want to be a part of a workplace that reflects our core values, allows us to bring our whole selves to work everyday and do work we care about. We want to make a difference and leave a legacy. It's time for organizations to evolve in response.
Yet leaders regularly tell me that they feel like they're actors in a play, disconnected from learning, growth and meaning in their work. They often feel uninspired and wonder what their purpose is.
For example, Boston Consulting Group found that, globally, many women feel unfulfilled despite years of hard work. The promise of success hasn't turned out as they expected. Sound familiar? It makes us feel exhausted, disconnected and just plain unhappy. It's impossible to be a graceful and inspiring leader when we are in that place.
As it turns out, embracing spirituality is a critical leadership competency. We need it to support our wellbeing and that of our employees and businesses. In fact, developing high spiritual intelligence is becoming just as important as cognitive and emotional intelligence for personal and business success.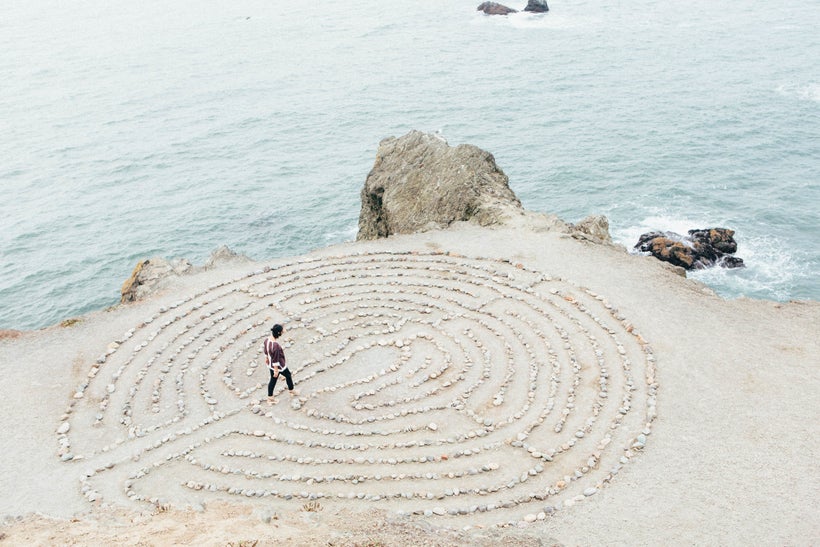 What? Spirituality at Work?!
I spent years thinking I was crazy because I longed for authenticity and alignment in my work. I kept my spirituality in the closet, or so I thought, to reduce my vulnerability in corporate environments that squashed anything fluffy in favour of drive, productivity and results. I worried that my efforts to be both a spiritual person and a good leader seemed awkward and out of place.
Yet I saw that, whether it was in government, the charitable nonprofit sector, working with private sector clients or as an entrepreneur, these efforts helped people to connect, feel they belonged and strive for excellence. And it made me feel happier and more fulfilled too.
Interconnectedness
Having a sense of purpose and meaning
Believing that things will work out
Being focused on the greater good, and
Having faith in kindness, love and optimism.
The executives believed that organizations that were more spiritual were also more profitable, as employees were able to bring their whole selves to work and to leverage their "full creativity, emotions and intelligence". They said:
"...organizations that fail to integrate spirituality are incapable of achieving world-class performance."
4 Ways to Build a Spiritually Intelligent Organization
Here are 4 approaches for building spiritually intelligent organizations. It's surprisingly simple but it requires effort and intention. 
1. Develop Sustainable Policies & Practices
Spiritually intelligent organizations act with integrity. They treat people with respect, act in accordance with their values and implement policies and practices that build and sustain connections, like:
A shared vision and goals that unite people and leverage diverse talents and perspectives
Collaborative projects and opportunities to work creatively with others on shared goals
Tolerance and support for measured risk-taking, failures and continuous learning
Opportunities for individual and team contributions to be recognized by the whole organization, and
Compassionate policies, spaces for rest and reflection, flex time and generous health benefits.
Companies like Starbucks, Southwest Airlines and Staples are integrating spirituality through initiatives such as servant leadership, which focuses everyone on service to others and improving the greater good. They are also introducing employee stock options and social impact investments, which help to create a clearer connection between individual efforts, corporate objectives and community needs.
2. Make a Positive Social Impact
Making a meaningful contribution helps employees feel connected to the greater good.
A shining example of a spiritually intelligent company is Manulife Financial which provides opportunities for learning and career growth, leadership and volunteer programs, and a commitment to creating a positive social impact. In 2015, Manulife Financial and its employees contributed $38.4 million and more than 80,000 volunteer hours to nonprofit organizations around the world. Not surprisingly, Manulife Financial was recently named one of Canada's 10 Most Admired Corporate Cultures. 
Jennifer Mercanti, Assistant Vice President and Senior Counsel at Manulife Financial says:
"Bringing spirituality to the workplace has helped me to become a more intuitive and compassionate leader. It has provided me with wisdom and knowledge that has enabled me to better understand my employees and their needs. To me, spirituality means commending employees rather than condemning them."
3. Nurture Employees' Personal Growth
Research shows that personal practices like mindfulness meditation, generosity, gratitude and compassion are skills that support spirituality and wellbeing. Forward thinking companies like Google are bringing these practices into the workplace to increase employees' calmness, self-awareness and empathy.
It's important that these efforts are part of a broader, organization-wide effort. Otherwise, I've often seen them fail because people felt too vulnerable or cynical to take them seriously. Simply adding yoga to the workplace won't resolve pervasive, systemic issues that hamper spirituality. If there isn't the commitment and will to integrate these initiatives into an organization's paradigm, they can become awkward, one-off events. However, when personal growth initiatives are authentically combined with the other approaches outlined here, they can help to nurture a spiritually intelligent organization.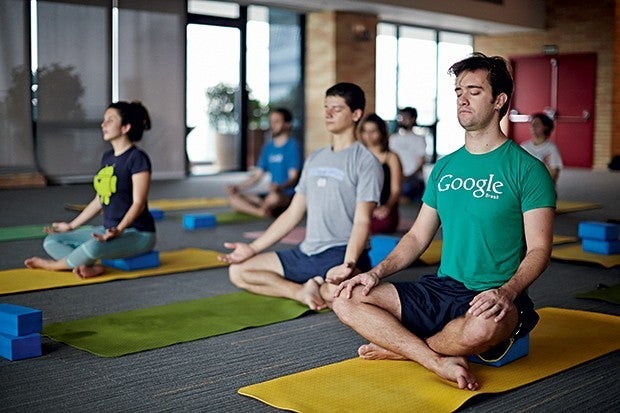 4. Become a More Spiritual Leader
Spiritually intelligent organizations are built by spiritually intelligent people. They prioritize their inner life so that they can be guided by consciousness and inner wisdom. 
For many people, religious faith grounds their spirituality. Others take a different path and might not practice religion at all. Whatever works for you, it's about creating a regular and intentional practice of connecting with your source of love and inspiration. And then, making this relationship central to everything you do as a leader.
Building on Dr Wayne Dyer's work, here are five practices that I've found helpful personally and in my work with leaders:
Practice stillness. Stilling the mind through meditation, turning off your electronic devices and spending time in nature helps you to access your true self and higher guidance.
Practice gratitude. Spending a few moments every day giving thanks for all that is present in your life - both good and bad - shifts your mindset and, over time, helps you to recognize the Divine at work in your life.
Practice discernment. Making difficult decisions about who and what you allow into your life makes a significant impact on your energy. When we choose to attune ourselves to a higher frequency, we attract people and opportunities that are also in that place. Choose well.
Practice holding space for Spirit. Creating a peaceful space in your daily life in which to sit quietly helps you to connect. You might wish to pray, chant, write or read something inspirational. Whatever brings you peace. Keeping a touchstone in your pocket can help also. 
Practice intuition. Paying attention to subtle cues in your dreams and waking life can offer you guidance when the path is unclear. I recently wrote an article about how to hone your intuition. 
I recommend selecting one of these practices to try daily over the next two weeks. You might wish to keep a journal to record what happens during this time, including any new insights that emerge for you. Becoming more spiritual obviously doesn't happen in two weeks, but it can be a helpful way to start or reboot your practice.
Building our spiritual intelligence is an essential key to tackling the complex issues we are facing in today's world. The payoffs will be significant. Joseph Jaworski says:
When we combine our cognitive knowledge with a highly developed inner knowledge, we develop "a capacity for tacit knowing that can be used for breakthrough thinking, strategy formation, operational excellence, and innovation, including envisioning and creating the kind of organization or society we desire."
So, how are you currently nurturing spirituality in your life and leadership?
It's up to us to build spiritually intelligent organizations that nurture the wellbeing of everyone who is touched by them and that contribute to a more compassionate, conscious world. 
Calling all HuffPost superfans!
Sign up for membership to become a founding member and help shape HuffPost's next chapter
This post was published on the now-closed HuffPost Contributor platform. Contributors control their own work and posted freely to our site. If you need to flag this entry as abusive,
send us an email
.