The "Magic Mike" star and the "World of Dance" host let their 4-year-old daughter, Everly, glam them up over the weekend. The results, as featured on the bemused dad's Instagram, are certainly head-turning.
The actor's makeover, courtesy of his offspring, including a chalky white foundation, a villainous black mustache and goatee, and a pretty respectable monocle. According to his wife's Instagram Stories, he may have been asleep when the "little tyrant fairy artist" struck.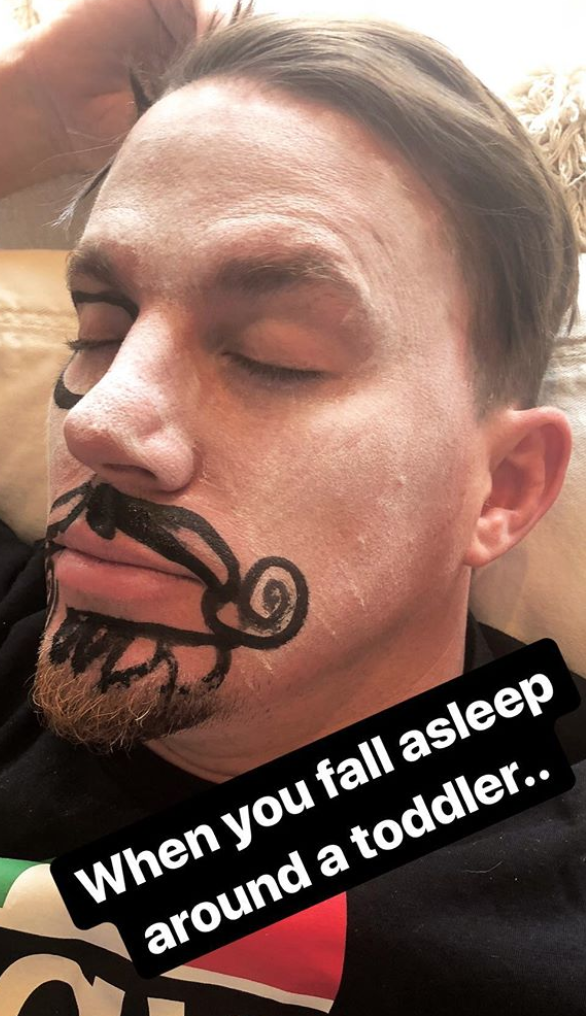 Meanwhile, Dewan Tatum was transformed into a purple butterfly, albeit one with large black rings around her eyes.
It's not the first time Everly has subjected her famous folks to her artistry. In September, Dewan Tatum joked about her daughter's plans to "take over the beauty industry one day."
In little Everly's defense, she's shown vast improvement in the past few months. Can a job with Fenty Beauty be far behind?
Read more from Yahoo Lifestyle:
Popular in the Community