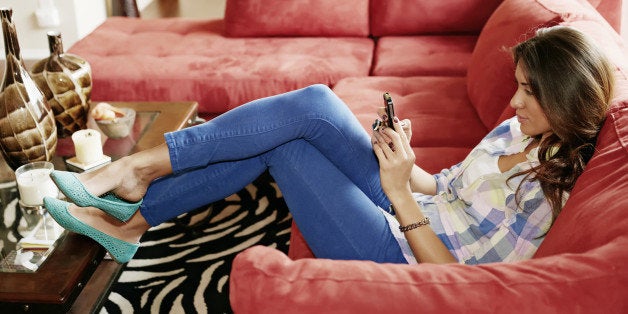 This isn't the same world that our mothers and grandmothers grew up in, and although some things never go out of style (like good manners), a lot has drastically changed in the last half century.
So, here are 49 life skills every modern woman -- at least if she's between the age of, say, 22-66 -- should embrace in the year 2014.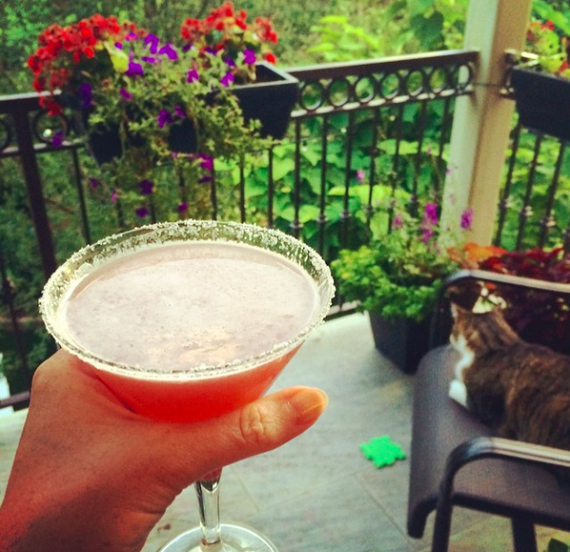 1. Make at least one great cocktail. I make a mean Pomegranate Margarita, and here's how I do it.
2. Drink without getting a hangover the next morning. Tip: Line your stomach with bread, drink one glass of water for every glass of alcohol, and don't drink more than three glasses of red wine.
3. Look good in a photo. Tip: Turn your head slightly to one side rather than look the camera head-on; stand (or sit) straight with your shoulders back; arch your back ever so slightly; don't press your arms against your body; unless you have a prominent chin, stick it out just a little to accentuate your jawline.
4. Remove unwanted body hair the most effective, painless, and affordable way possible.
5. Dump someone gracefully. Tip: Do it in person, if possible; get to the point quickly, choose a time when the other person isn't expected somewhere any time soon (like work... or a wedding); give a reasonable explanation; answer whatever questions he or she may ask.
7. Set a lovely table, no matter how casual the meal is. Here are tips for setting a pretty table for a variety of occasions.
8. Open a bottle of champagne. Like this.
9. Find someone's bridal/wedding/baby shower registry online. Tip: go to WeddingChannel.com and type in honoree's name. You'll find registries for a variety of stores. Do a "find a registry" search on Amazon, too.
10. Send a BCC group email.
11. Dress for her body type.
12. Graciously offer assistance to someone in need.
15. Find the best deal. Tip: For big ticket items, always, always, always compare prices online. Then, do a "coupon" search and see if you can find a coupon code to save you even more money.
16. Write a kickass cover letter.
19. Start a conversation. Tip: ask people questions about themselves, like where they grew up, how they met their significant other, or how they know the host.
20. End a conversation. Tip: If you're at a party, excuse yourself to the bathroom, pretend like you just saw someone you need to say hi to, or excuse yourself to call the babysitter. Saying you're going to get a refill doesn't work as well because the person could follow you or ask you get him or her a refill, too.
21. Pack everything she needs for a weekend getaway in one small bag.
22. Ask someone out. Tip: Don't use ambiguous language like "hang out." Have a specific activity and/or place in mind, even if it's just coffee.
24. Use Mapquest, Googlemaps, or some other 21st century version of direction-giving.
25. Pack her purse with essentials: cash, ID, keys, phone, breath mints, chapstick or lipgloss, and a book, newspaper, or crossword puzzle to keep her occupied during a long wait or when she's trying to avoid someone on the train.
26. Prepare, order, or pay for a tasty and healthful dinner for herself and at least one guest. Here's a recipe for one of the world's easiest, healthiest -- and tastiest -- meals (pay special attention to #6).
27. Edit, upload, and print photos.
28. Perform the Heimlich and CPR.
30. Cook and carve a turkey (or tofurky, if you must).
32. Negotiate a salary and/or pay raise. Lean in, y'all.
33. Bite her tongue when it's appropriate to.
35. Reserve a library book online.
36. Leave (or find) Yelp reviews.
38. Welcome a new neighbor or coworker. Tip: Make a point to introduce yourself and give one piece of friendly advice, like where the best place is to grab lunch.
39. Get herself (and her partner) off.
41. Figure out what to tip on a $27 bill.
42. Look for a way out (of a relationship, a job, or a crowded music fest full of hipsters).
43. Find a reputable repair person.
44. Give a sincere (or, at least sincere-sounding) apology.
45. When and how to say "no" firmly (but graciously when appropriate).
46. Dry out her wet cell phone. Tip: turn it off and let it sit in a bowl or bag of rice overnight).
47. Change a tire (or find someone who can do it for her).
49. Ask for help when she needs it.
This post was originally published on Wendy Atterberry's relationship advice blog, Dear Wendy.
Related
Popular in the Community