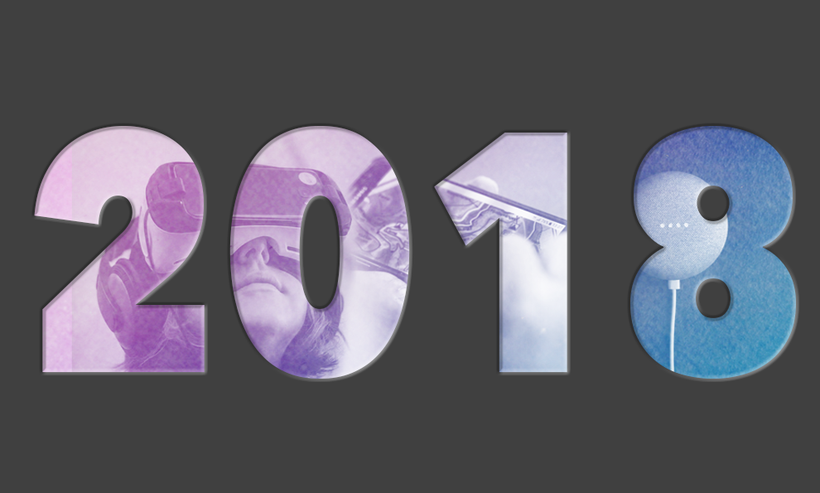 Each January, we reassess what shaped us the year before and how we can leverage that information into new growth in the coming 12 months. This takes place in the never-ending roundups of well-being we see at the end of each year, and the resolutions we form each January (and inevitably, abandon each February…).
But this growth isn't just limited to humans. Each industry ushers in change and development when the calendars swap — and design is no different.
With incredibly technological advances and an ever-visual world, it's never been more exciting to be a designer. Whether you focus on user experience, create packaging meant to draw users' attention from the shelves, or create custom graphics and print designs, all aspects of design is set to shift in the coming year.
But with so many moving parts at the beginning of every year, it can be difficult to hone in on the trends that are shallow but buzzy, and those that will actually have longevity. Here are 5 design trends — from tech to graphics — that will actually influence our creations in 2018.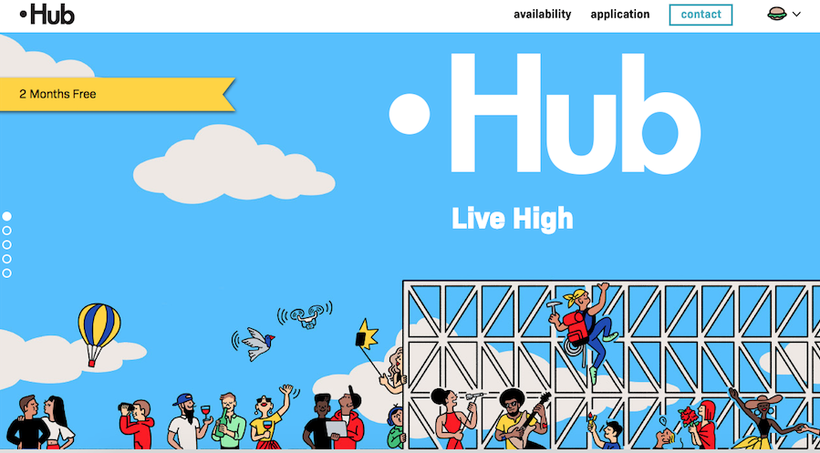 Designs Will Gravitate Towards Playfulness
Minimalism and Scandinavian influence have reigned supreme for a few years now, but it seems that companies are getting their voices back, and that's reflected in their colorful designs. From Absolut vodka's graphic designs to Casper's sketched subway animations, patterns and bright hues are back and better than ever, and gone are the days of hygge everything.
Expect to see personality injected in every aspect of the design — creative scrolls and effects are not immune. But don't just look for the big design aspects… take note of the literal hamburger menu in the upper right corner on The Hub Brooklyn's homepage (above). That's just one of their many whimsical additions that encapsulate this overarching move towards "playful."
Augmented Reality Will Surpass VR
Virtual reality had its moment -- and what a shining one it was. Those 15 minutes of fame immersed us in the waters of Thailand, the safari of Africa and even outer space itself. But, as Pokemon Go has shown us, a more accessible version of "suspension of disbelief" is what users crave. Enter: Augmented Reality (AR).
Everyone from Snapchat to Star Wars is cashing in on this more transportable version of a different dimension. For example, Google Pixel 2 allows users to download The Last Jedi AR Stickers (part of their ARCore app, which actually houses tons of AR options for Pixel devices), placing characters into videos and images to create truly compelling content from the palm of their hand. AR is an easy way for users to engage with a brand on their own terms — and without a clunky headset — making its rise an even smoother ride.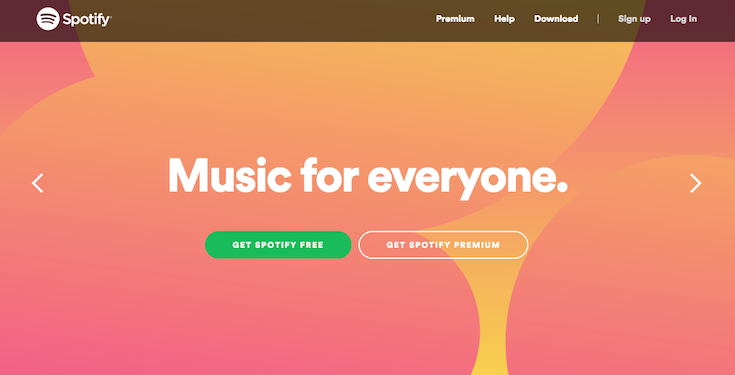 Gradients Will Continue Their Comeback
Bouncing off of the need for more personal designs, gradients have slowly come back from the graveyard, bringing life to tired websites and trendy brands alike. Everyone from Bjork to Spotify (and, of course, businesses that are not from the music biz…) is capitalizing on this trend, which easily adds hues to their color palette and depth to their overall design.
At times, you'll have to keep a close eye out for gradients though. As the trend is often used in small overlays, tiny app logos and subtle backgrounds, it's not necessarily a design element that will scream "hey, look at me!"
Smart Homes Will Influence User Experience
The battle between Google Home, Amazon Echo and Apple HomeKit is just getting started. Why, you ask? Because these smart homes aren't just systems to stream your music and set your kitchen timers anymore — these gadgets affect user experience in a big way, providing immediate information from all corners of the Internet with a dash of sub-par jokes.
Couple the growing use of smartphones with the war between Siri, Cortana and Google Assistant, and it's clear to see that streamlining artificial intelligence between every device a user has is certainly on the agenda for this meeting.
What's more? According to DesignRush, conversational interfaces, chatbots and overall AI in website designs is not only on the rise, but improving in personality every day (big shout out the the Quartz app and their perfectly placed salt bae meme…). People want information and warm fuzzies in equally AND immediately — and the proliferation of smart homes will only increase the necessity in design in the coming year.
Animations Will Captivate Viewers
Videos will always be the end-all-be-all when it comes to snagging viewers and encouraging shares. However, a video isn't always an option for a brand. Perhaps it's the cost of actually producing the video. Or maybe they don't like the look of an embedded YouTube video, but don't want to host too many large files on their site (pro tip: sacrificing site speed is always a no-no).
Luckily, there's still a way to catch a user's fleeting eye with animations and GIFs. These two design elements can leverage the user-boosting productivity of a video in far less time — and, likely, for far less money. Plus, the joys of social media mean that GIFs — perhaps paired with a witty meme-like caption — allow users to share your content with their peers just as easily as they would a video.
Ultimately, we're bound to see dozens of design trends hit the scene in 2018. Some may surprisingly stick around for the long haul, while others that we hold dear may depart in an untimely fashion. But one thing's for certain — personality and technology are certain to be at the forefront of all design this year. It's simply up to the brands how they choose to incorporate them…
Calling all HuffPost superfans!
Sign up for membership to become a founding member and help shape HuffPost's next chapter
This post was published on the now-closed HuffPost Contributor platform. Contributors control their own work and posted freely to our site. If you need to flag this entry as abusive,
send us an email
.