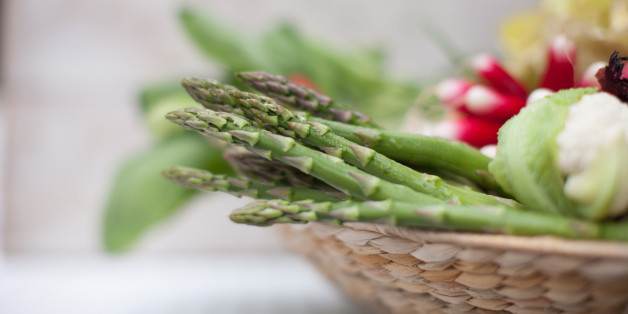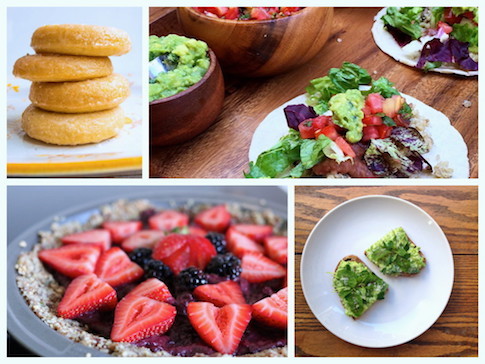 The flowers are blooming and it's time to get into a clean eating mindset with spring's fresh flavors and ingredients. We've rounded up some delicious, good-for-you recipes that will help you welcome the milder weather and wake up your taste buds!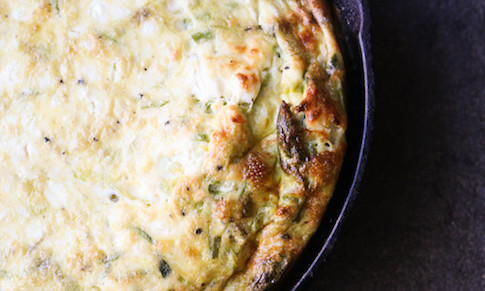 Throwing a brunch party anytime soon? Say hello to the next crowd pleaser: a fresh spring frittata that features asparagus, fragrant leeks and meaty mushrooms. Adding greens like asparagus to eggs is a great way to give a boost of antioxidant-rich phytonutrients along with vibrant color and flavor. And to top it off, this dish doesn't even require a stove! Doesn't get any better than this, unless of course it's 70 and sunny.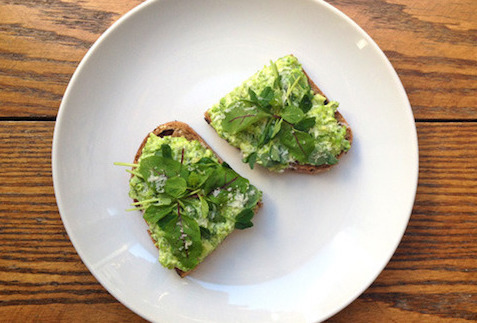 Maybe we had you at "toast." If you're not yet convinced, this simply satisfying recipe combines sweet spring peas, fresh mint, and creamy ricotta in a perfect medley of springtime flavors. Bursting with flavor, color, and heart-healthy nutrient-dense ingredients straight from the farmers' market, this toast will soon become your new favorite breakfast, lunch, dinner, snack--really, whatever you want it to be.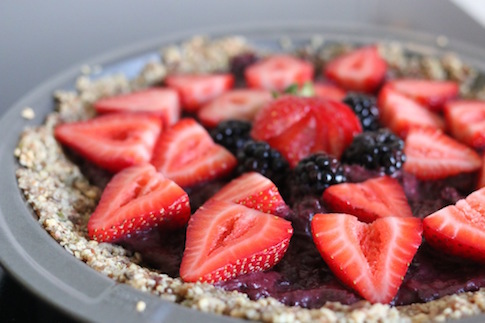 Looking for something clean and simple but also satisfying enough for your stubborn sweet tooth? This raw berry tart is your answer. The almonds and pepitas provide heart-healthy fats, plant protein and fiber. The dried dates and fresh berries lend this treat a natural sweetness, and also add even more fiber as well as a range of phytonutrients, antioxidant vitamins and minerals. Sometimes the simplest combinations of ingredients taste (and make you feel) the best!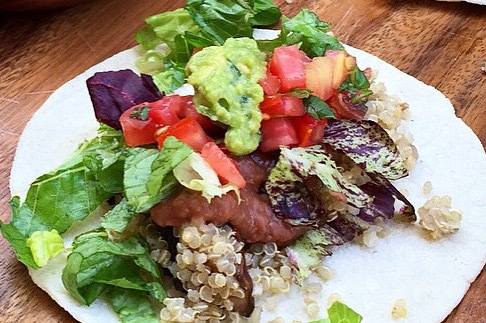 Tacos aren't just for Tuesdays anymore. With these vegan tacos, you'll want this twisted up Mexican classic every night of the week! Quinoa and hearty beans provide nourishing plant-based protein and plenty of gut-cleansing fiber. Spinach and kale kick up the folate and vitamin K content. And it couldn't be easier to pull these together on an easy, breezy spring day. Ole ole ole!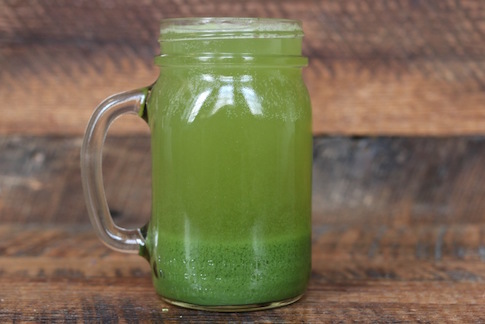 What better way to eat clean this spring than with an invigorating, nutritious dose of green juice? Sweetened only by the natural sugars found in fruits and veggies, this Green Goodness Juice is sure to become your go-to drink when you need a quick breakfast or an afternoon pick-me-up. This simple green juice boasts just three natural ingredients (pear, parsnip and spinach!), making it a healthy and delicious way to lighten and brighten any part of your day.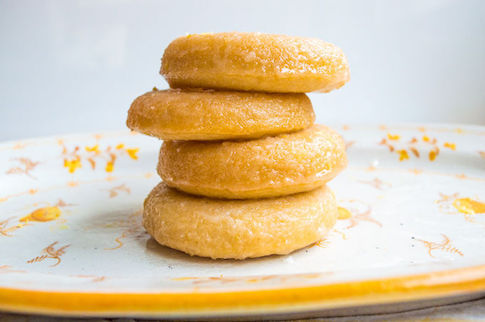 Lemon might just be the epitome of the word "fresh." So this spring, we're putting a fresh spin on a delightful doughnut classic. These lemony treats are gluten-free and made with creamy Greek yogurt, which kicks both the protein power and calcium content up several notches. An added healthful bonus -- they're baked, not fried! With these refreshingly inventive "indulgences," you'll never have to feel guilty about eating a doughnut ever again.
Want more? You might also like:
Vegan Paleo Chocolate Blackberry Tartlets
Super Green Smoothie Breakfast Bowl
Leprechaun's Mint Chip Smoothie
Stir-Fried Rice Noodles with Ginger Beef
Note: PLEASE consult with your doctor before making any changes to your diet or medications. The material on this site is provided for educational purposes only, and is not to be used for medical advice, diagnosis or treatment.
REAL LIFE. REAL NEWS. REAL VOICES.
Help us tell more of the stories that matter from voices that too often remain unheard.