"The word 'culture' returns almost 2 billion Google Search results." — David Sturt
For the second year running, Salesforce was the number one ranked company for "The Best Places to Work in 2017". I believe that the main reason our company is recognized for being a 'best place to work' is our Ohana culture. I was a Salesforce customer for twelve years before I decided to join the company. During those years as a customer, I could feel the culture and I was incredibly inspired by it. The Salesforce Ohana is a deep-seated support system we nurture inside our company. So what is culture? And why are there so many varying definitions of culture?
To learn more about company culture and the various aspects of what separates a great, winning culture from a bad, losing culture, Ray Wang and I invited a bestselling author and a leading company culture expert and innovator to our weekly show DisrupTV. Our guest expert has extensively studied over 10,000 companies to better define a framework for winning cultures.
David Sturt is an Executive Vice President of O.C. Tanner, a $500 million global recognition and culture company. O.C. Tanner's mission is to help companies appreciate people who do great work. In addition to his role as our Executive Vice President of Marketing and Business Development, Sturt is the author of the New York Times bestseller, "Great Work: How To Make A Difference People Love." Sturt has been a leading innovator in the industry, helping to pioneer the first-ever web-based recognition programs, and leading how the world's top organizations think about accomplishing and appreciating great work. As an employee engagement expert, Sturt writes about people who make a difference—what they think about, what they do, and how their leaders help them achieve extraordinary results. You can follow Sturt on Twitter at: @david_sturt.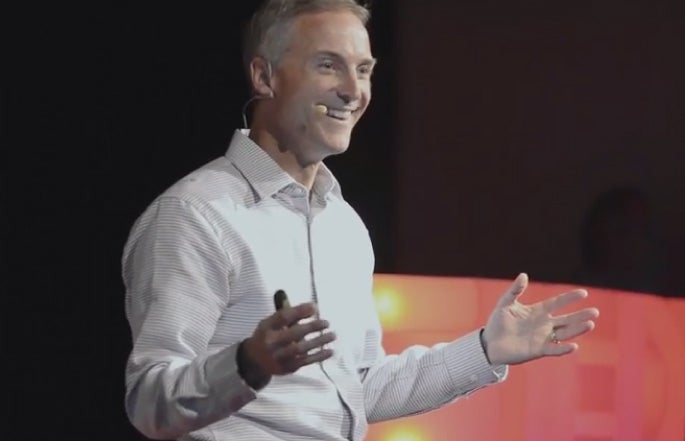 The single most used word to describe current organizational culture is 'stress.' — OC Tanner Research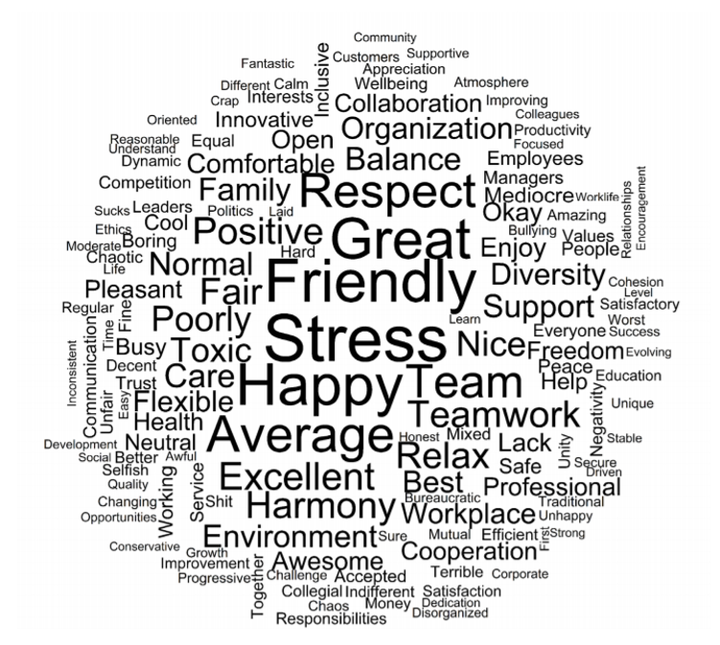 Our conversation with Dave Stuart starts at the 20 minute mark of video below. Here are the key takeaways of our conversation about culture:
A company culture impact all aspects of our lives - Culture and employee engagement are a rising topic in business. Culture has been studied more broadly for hundreds of years. When it comes to companies, we mostly believe in independence. According to Sturt, people overestimate how independent they truly are. Culture has a big influence on our work, our families and our lives.
Chief Human Resource Officers (CHROs) are much more purposeful and intentional about shaping a company culture - CHROs are much more intentional about shaping their company culture, knowing that a good company culture is the best method of attracting and retaining top talent. Sturt believes that company culture is becoming one of the top reasons why people choose their employers.
The 6 aspects of culture - According to Sturt, there are 6 aspects of culture that people look for in a great place to work: purpose, opportunity, success, appreciation, well-being, and leadership. These key areas were identified based on extensive research of over 10,000 companies, derived from an employee's view point of culture.
Purpose means connecting employees to your organization's reason for being or the difference you make in the world.
Opportunity means providing employees the ability to learn new skills, develop, and contribute.
Success means giving employees the opportunity to innovate, do meaningful work, and be on winning teams.
Appreciation means acknowledging and recognizing employees' outstanding work and unique contributions.
Well-being means paying attention to and constantly working to improve employees' physical, social, emotional, and financial health.
Leadership means connecting employees to purpose, empowering them to do great work, and creating a sense of camaraderie.
A cultures of appreciation draws people into a flow of sustained excellence - companies that place a clear focus on appreciating employees that are driving results see a significant improvement in engagement and performance. When appreciation is missing, companies fail to reach their full potential. What is valued gets done and also creates opportunities, improves employee well-being, and accelerates success.
An improved cultures drives positive business outcomes - Sturt's research has found that companies that marginally improve in each of these six areas see "dramatic improvements in recruiting, engagement, tenure, satisfaction, and other business metrics such as revenue growth and expansion."
54% more likely to have employees that are Promoters on the standard NPS scale
53% more likely to have highly engaged employees
29% more likely to have employees innovating and performing great work
27% more likely to have increased in revenue last year
22% less likely to have experienced layoffs in the last year
25% more likely to have teams growing in size instead of stagnating or decreasing in the last year
"Success is organizations that allow their employees to innovate and revel in both successes and failures. It is teams reaching goals and everyone bringing their best work to the table." — O.C. Tanner
A sense of well-being and appreciation strongly influence retention - when people know that their contribution matters to their company, they are less likely to leave. A sense of well-being and appreciation is directly tied to strong leadership. When employees like, trust and respect their leaders, they are more loyal and committed to their company.
A good culture is also open-minded and adaptive - We believe adopting a beginner's mindset, where you are curious, interested, free of prejudice and open-minded with a willingness to try new things, is a sign of an innovative and healthy culture. This means a willingness to expand your comfort zone. Here's a great TEDx talk where Sturt provides case studies of how individuals and organizations can boost productivity and innovative thinking by engaging with people outside of their domain expertise and industry.
The lessons that we have learned at Salesforce about cultivating a great company culture is built upon these 5 pillars: 1. Be intentional, 2. Be transparent, 3. Give employees a purpose beyond profit, 4. Champion equality for all, and 5. Focus on wellbeing.
In the age of the connected stakeholder (employees, partners, customers and the communities we serve), your company culture is your brand. Businesses that intentionally create and cultivate a healthy culture and most likely to earn the trust and loyalty of their stakeholders.
Related
Popular in the Community