Who better to offer inspiration for the perfect summer party than fashion designer Lisa Perry, whose alfresco Hamptons gatherings have become the stuff of legend? Reflecting on past festivities, the consummate host gives AD some swell ideas . . .
Setting the Scene: I always like to do long tables outside. For especially large get-togethers, rather than rent dishes I'll just use several different sets of china, so each table gets its own look. For seating, I was very lucky and found a suite of 30 vintage Bertoia chairs. I made pillows for them using an IKEA fabric in an oversize button print.
Seating Chart: It's a great thing to bring together people who might not know each other but have much in common. I use postcards from MoMA as place cards.

Stocking the Bar: Rosé is always a hit in summer. A favorite is Sand Tropez, from France's Côtes de Provence region.
Playlist: I use Pandora and set it to whatever station fits the mood that day--Dido, Dire Straits, Billy Joel, Lykke Li, Sade. It all depends on the crowd and the vibe.
The Menu: One time we re-created classics from the Cinquante Cinq club in Saint-Tropez, from the crudités--complete with aioli and hard-boiled eggs--to the grilled sardines. Very authentic.
A Sweet Ending: I did a dinner with chef Dominique Ansel, who made sundaes in pop-top cans lined with chocolate and filled with ice cream, marshmallow, mascarpone, and cherries. They were unbelievable!
More from Architectural Digest: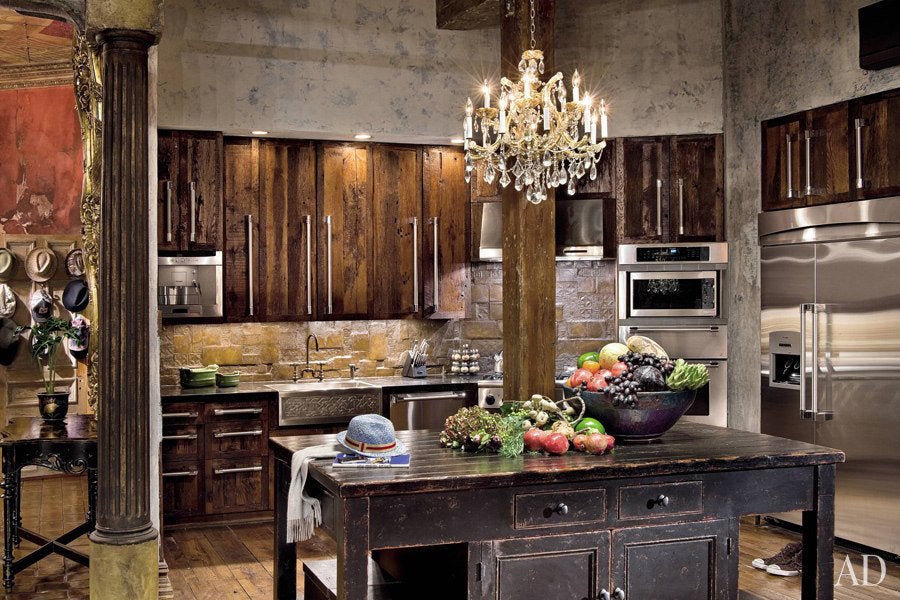 Celebrity Kitchens