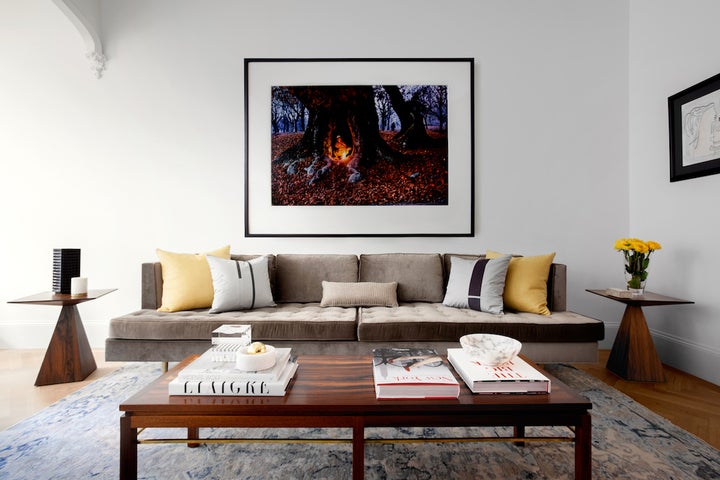 Buying a new sofa can be a daunting task. And with the plethora of options out there, it can be tempting to settle for something quick and easy. So don't go it alone. Follow our guide to see how our senior designers pick the perfect sofa.
The Perfect Layout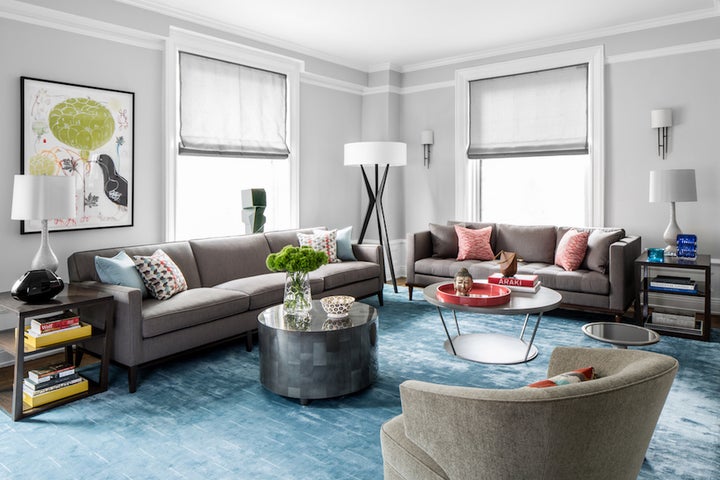 Before you consider fabric and color options, figure out where your sofa is going, and where it will be situated within your home. In this Upper West Side family home, we had to create a cohesive layout within an asymmetrical room. So we used two couches—one from Dennis Miller and another fromFerrell and Mittman—to create a more symmetrical canvas for the rest of the room.
Consider Proportions
Once you know where your sofa is going, then it's time to pick the ideal shape and size. Sectionals tend to work best if you're filling a corner space, while a standard option works best against a flush wall. Whichever option you choose, make sure it fits comfortably into your room, and leave a couple of inches of space on each side. In this San Francisco luxury condo, we picked a grey sectional to snuggly fit into the corner of this living room.
Double Duty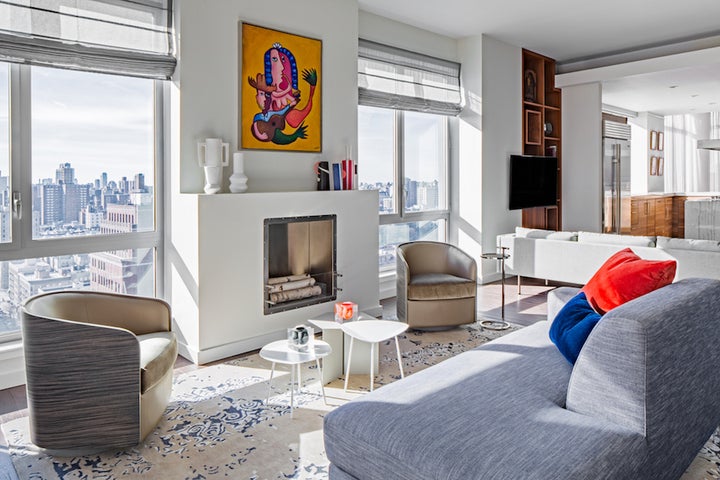 Obviously your couch is useful for loafing around. But if it's going to be placed in a high-traffic area, consider how your couch can serve as a multi-purpose piece of furniture. In this Central Park West Penthouse, we placed a chaise sofa adjacent to the entryway, so that our clients will have a place to sit down in the foyer.
Low Profile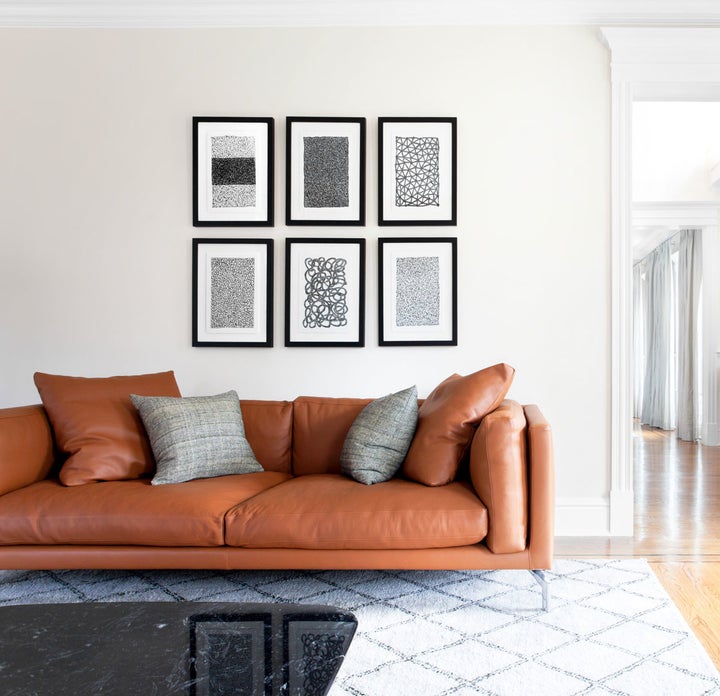 In addition to thinking about the footprint of your sofa, consider its height as well. We prefer to use low-profile sofas, as they make ceilings look higher. In the living room of this New Canaan makeover, we sourced a leather sofa designed by Giorgio Soressi, for a sleek addition to this family home.
Sheen and Texture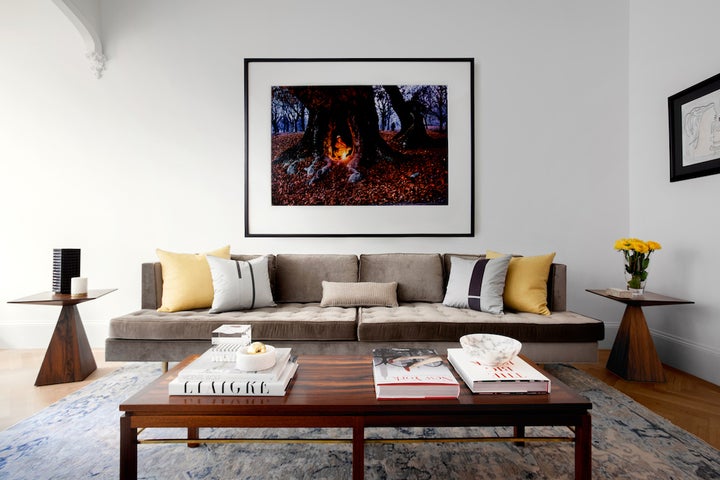 We love the look of a traditional grey sofa. But if you're looking for something more original, then consider a sofa with a higher sheen. To compliment the mid-century design of this Upper East Side townhouse, we picked a grey couch with a velvety hue and texture, which gives the space a luxurious touch.
Pick a Sofa that Compliments Your Style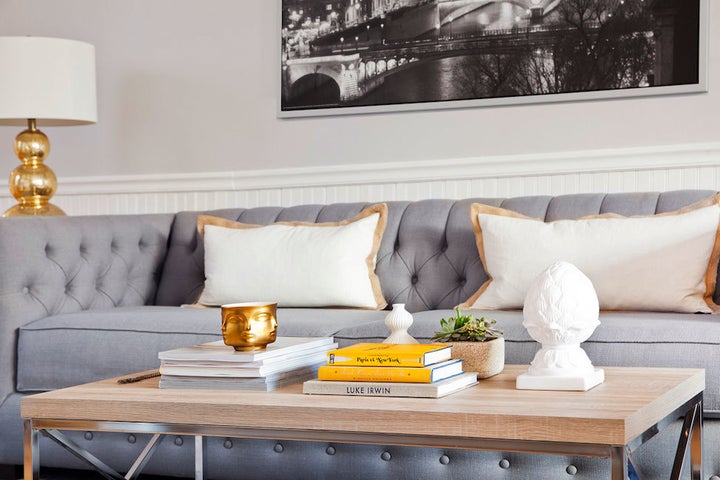 As one of the largest pieces of furniture you'll purchase, a sofa should be emblematic of your desired look and feel. For this New York apartment makeover, our clients wanted a design that was classic and luxurious, without feeling stuffy or pretentious. So we sourced a low-profile, tufted couch in a fabric that combines grey and purple tones. It's a classic design, with a few contemporary twists, and perfectly matches their style.
Or Make a Statement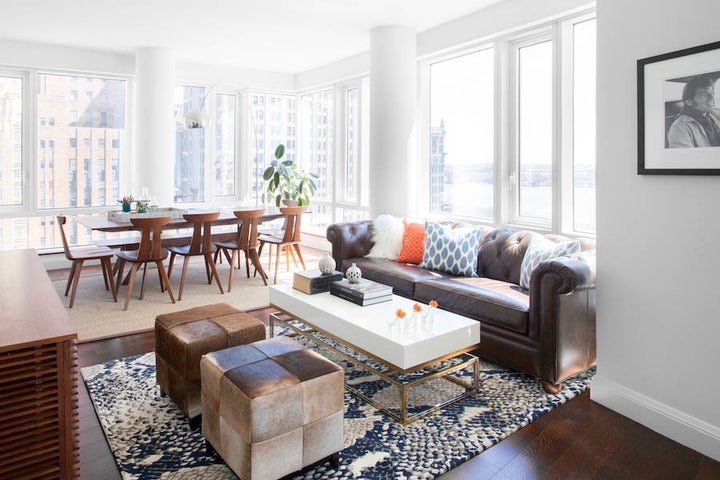 Who says your sofa has to match the rest of your furniture? In this Battery Park City home design, our clients wanted their couch to make a statement. So we selected a chesterfield leather sofa and contrasted it against the couple's mid-century furniture and ultra-modern apartment.
Related
Popular in the Community