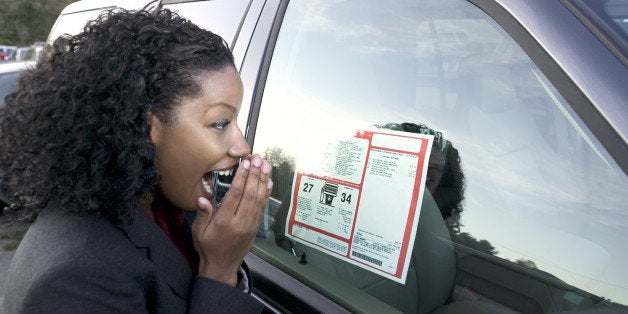 From big ticket items to little indulgences, getting the best possible deal can depend on the time of year that you are shopping. Here are seven purchases that you should always make in the fall to get the best return for your money.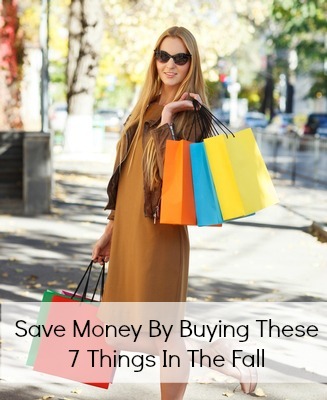 1. New Cars
New car models are released at the end of the year; to make room for them, car dealers begin getting rid of old models starting in September. Fall, then, is the perfect time to buy a new car off the lot. In October and early November, you'll have a larger selection of colors and models at up to 25% below standard prices. In late November and December, your selection will be more limited, but you'll probably be able to negotiate an even bigger discount in price.
2. Appliances
Like cars, new models of appliances are released at the end of the year. Department stores want to be able to stock those new models over the holidays and in the new year, so they spend the fall clearing out the older appliances. Expect to see deep discounts on washing machines, refrigerators, dishwashers, and other appliances in October and November -- sometimes up to 50% off.
3. Candy
Drug, grocery, and big box stores like Target and WalMart stock up on tons of candy for Halloween -- more than any number of trick-or-treaters will want. In the first week of November, they have to get rid of all that Halloween-themed candy to make room for the Christmas-themed candy that they sell next. To move as much of it off the shelves as quickly as possible, they sell it at a huge discount. If you plan to stock up on sweets, be sure to do it that first week after Halloween -- by the second week, the sale will be over.
4. Bicycles
As the warm summer season ends, retailers will generally put bicycles on sale to make room for winter sports equipment. Bike models don't usually change very much from year to year, so a discount on the current year's model will be a very good deal. This is also a good time to stock up on bike accessories like helmets, tire pumps, child seats, and cargo holders.
5. Wine
Vineyards in the northern hemisphere harvest their grapes in the late summer. They begin to bottle and sell the year's new wines in the fall, which means the previous year's vintages go on sale at the same time. You'll find the best discounts through wine clubs or wine stores; the vineyards themselves will likely only sell the newest vintages available.
6. Airline Tickets
In the travel business, fall is known as a shoulder season -- the period between the peak travel periods of summer and the holiday season. Fewer travelers means lower demand, which in turn means lower prices on airline tickets. If you're planning to fly in December or January, fall is the best time to book those flights -- you can save anywhere from 25-50% off peak prices.
7. New House
Summer, between school years and during vacation time, is when most people buy houses, so sellers are more likely to list properties during those months. The number of buyers is much smaller during the cold months. If a property has not sold by the time fall rolls around, realtors and agents will usually drop the prices significantly to get the house off the market before winter comes, and owners who are eager to sell are more likely to accept a lower offer.
From big investments to smaller, fun purchases, fall can be the best time to do some careful shopping. Will you be shopping for any of these seven things in the next few months?
Get more work and money news from GoGirl Finance delivered to your inbox every week: Click Here to Sign Up
Katharine Paljug, the author if this article for GoGirl Finance, is a freelance lifestyle and health writer who specializes in online copy. Katharine writes about growing small business at her website, Katharine Writes.
Calling all HuffPost superfans!
Sign up for membership to become a founding member and help shape HuffPost's next chapter