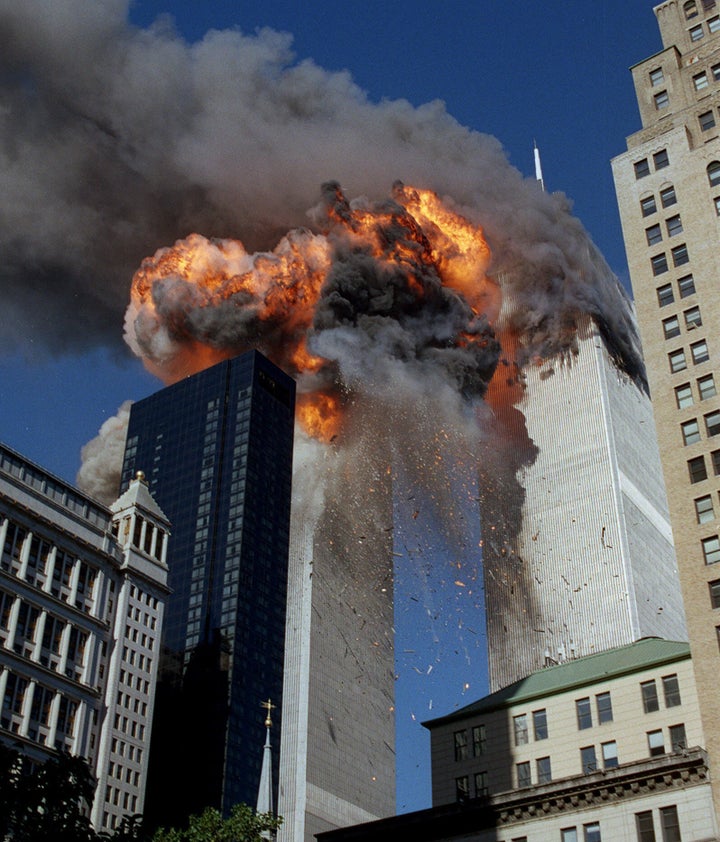 This story has been updated to include an interview with John Feal.
WASHINGTON -- Attorney General Eric Holder named a veteran New York lawyer to head the new 9/11 victims' fund, passing up another choice that was more popular with the 9/11 community.
Holder announced late Wednesday morning Sheila Birnbaum, an attorney who teaches law at NYU and helped mediate dozens of 9/11-related lawsuits, will be the fund's special master. Birnbaum has extensive background in mass tort cases, having represented State Farm Insurance against Katrina victims, among numerous other actions.
News of Birnbaum's appointment to oversee the $2.5 billion fund seemed likely to get mixed reactions in the 9/11 community, which desperately wants the process to move forward. Many in the community had hoped that Holder would name Blake Chisam, who ran the House Ethics Committee's investigations for the last several years, seeing him as a figure with less 9/11 baggage who potentially would be more open the pleas of victims than the veteran Birnbaum.
One advocate, who requested anonymity to avoid starting the relationship poorly by expressing disappointment, suggested Birnbaum would have to work hard to get to know the people whose lives she will soon be affecting with her decisions.
"She may be fine, but no one's going to trust her," the advocate said, arguing that Birbaum has only gotten to know a small sliver of the 9/11 responder community.
But John Feal, who runs the 9/11 advocacy group FealGood Foundation and has frequently criticized the process around the 9/11 legislation, told the Huffington Post that when he met with Birnbaum for two hours this morning, he was hopeful.
"I went into this meeting skeptical, but I left satisfied," Feal said.
"It was surprisingly pleasant. I believe she's someone I can work with," Feal said, adding that Birnbaum would be making the rounds Wednesday with union leaders, responders and others linked to the terrorist attacks and their aftermath.
Lawmakers also hailed the announcement.
"It's welcome news that the Justice Department has finally named a special master -- but now the hard work really begins," said the lead sponsors of the James Zadroga 9/11 Health and Compensation Act, Reps. Peter King (R-N.Y.), Carolyn Maloney (D-N.Y.) and Jerry Nadler (D-N.Y.).
"In a matter of weeks, the program is supposed to start and the special master will need to draft and release for public comment regulations on which individuals and injuries are eligible for compensation. This is vitally important work, and much is at stake," the lawmakers' statement continued.
The process will likely to be a daunting challenge, even for an experienced lawyer, said Ken Feinberg, who ran the previous 9/11 fund and is overseeing the $20 billion Gulf oil spill compensation fund.
"It's going to be a huge undertaking," Feinberg told The Huffington Post, warning that "it's going to be a very important, very complicated and difficult project."
"There are vairous factors that make the challenge more difficult than when I confronted it," he added, noting that the length of time since the attacks of Sept. 11, 2001, will make establishing exposure and finding medical records more difficult. Unlike the first law, the new law covers more than just 9/11 responders, including people who live around Ground Zero and on the routes used to haul away contaminated debris.
Feinberg noted that when he ran the fund, he had a blank check, while Birnbaum will be working with a fixed amount of money that will require some tough choices. "There's a designated amount for everybody, and everybody's got to fit. You're going run into this problem that's inevitable where you're having to take from Peter to pay Paul," he said.
Feinberg predicted Birnbaum would be up to the task, saying that she has already settled nearly 100 9/11-related lawuits and has deep legal experience.
"She's a distinguished academic at NYU law School. She's worked in the mass tort area for 30 years or so. She's clearly qualified; she has the resume," Feinberg said. "She ought to be given the opportunity to deliver here, and I think she will. She's an excellent choice."
Holder echoed those sentiments in a statement.
"Sheila Birnbaum brings extensive experience, credibility and unique insight to this important role," said Holder. "She has worked closely with, and won the trust of, the families of 9/11 victims with whom she worked. I know that under her direction, the fund will be administered in a manner that is sensitive and fair to those who have suffered so much from the September 11th attacks."
"As a life-long New Yorker, the opportunity to serve the country and the 9/11 community in this way is a tremendous honor," Birnbaum said. "My first priority will be to sit down with the people who will be most affected by the program, and see how we can design a program that is fair, transparent and easy to navigate. The fund needs to get up and running quickly. At the same time, I want to make sure we do it right."
Popular in the Community