I switched my son from a private kindergarten to our district's public school for first grade this year. My daughter's in a new preschool classroom and new dance studio. As my kids adjust to the Fall and all their new activities, they're making new friends. Since we've had our share of moving schools, I've had to make new friends too. Because I'm admittedly a little shy, I find this process almost more overwhelming for me than them.
In my experience, there are several essential mommy friends to make each fall. Here's how they breakdown:
The Organized Mom. We all try to be this mom. I do, but mostly fail. If you have that one super-put-together mom in your arsenal, you know that you'll always be reminded about every photo day, every paper sent home, every time your kid needs to bring in an apple for Johnny Appleseed day, and every day there's a change in schedule. She'll be the one to send you the reminder text, the photo of your kids playing together, and be your greatest resource for all school information. This mom, usually is involved in the PTA or other school committee, and has a large assortment of friends, so good luck as you try to get into her rotation.
The Mom with Older Kids. She has one or more older children, but her baby is in the same grade as your oldest. Much like the organized mom, she's a wealth of information. She knows the teachers, the school, and many other moms. Most importantly, since her baby is doing things your oldest is doing, she's much more relaxed this time around. She'll remind you to not be so hard on yourself. And, if you're lucky, she'll take you under her wing.
The Mom with Younger Kids. In contrast to the mom with older kids, this mom needs you as her mentor. It's nice to be needed. Her oldest child lines up in age with your youngest. She looks to you for advice, relies on your knowledge. Even if her children are only slightly younger than yours, you will feel like a wise old bird around her, but in a good way.
The Mom Who Drinks. Does this one really need to be explained? She's the one that organizes the nights out. I usually find this friend early in the school year and because we instantly bond over our first glass of Cabernet Sauvignon, I forget to make other friends. But not this year, I promised myself. These are the moms that make you feel comfortable, while never judging. I usually have the most in common with these moms, and our friendships will last more than just one school cycle.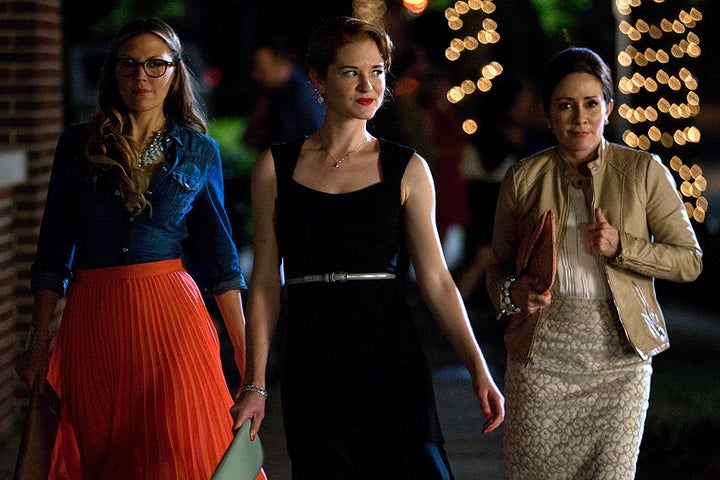 The Mom Who Bakes and/or Crafts. I love this mother because she is so different than me. Her interests and talents far exceed my own. I invite her to play dates as much as possible in the hopes that her artistic qualities are magically transferred to me. And for the simple fact that I love freshly baked cookies. Her home always smells like the best candle from Bath and Body Works. Her children's clothes not only fit well and are clean, but they're even ironed.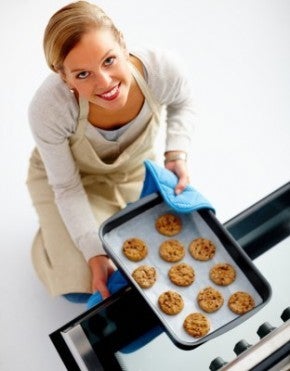 The Working Mom. These moms know the stress of balancing family and career. They have the least amount of time for other mommy friends, but they are always there for you when you need to roll your eyes at the mom with too much time on her hands or to complain about the amount of homework that's assigned to kindergartners.
The Dating Mom. We all need a friend whose sex life is better than our own.
The Fit Mom. Seeing her toned and trim in her exercise clothes provides you with motivation to hit the gym. She always knows the schedule of the best classes at your gym without looking it up on her phone. Her children are usually dressed in Under Armour gear all year long.
The All Natural Mom. She reminds you to keep trying new healthy foods with your kids no matter how many times you fail.
Which Mom are you? I'm a little of the organized mom, the working mom, and the mom who drinks.
I hope everyone is having a great school year.
This post originally appeared on my blog, Shopping for Time.