Not that long ago, Highlands, NC was strictly a summer/fall town. When the last leaf fell from their old growth forests of birch, hickory, oak, and maple trees, with it went their cadre of tourists and second homers from Atlanta, Charlotte, or Greenville. Restaurants, shops, inns, and churches boarded up and sat dormant until May of the next year. In the last ten years or so, all that has changed and for many reasons. Much of that is due to the attractive lines and gracious service of the Old Edwards Inn. Through a concerted effort to market the town and inn as a true winter destination, today Highlands enjoys visitors year-round.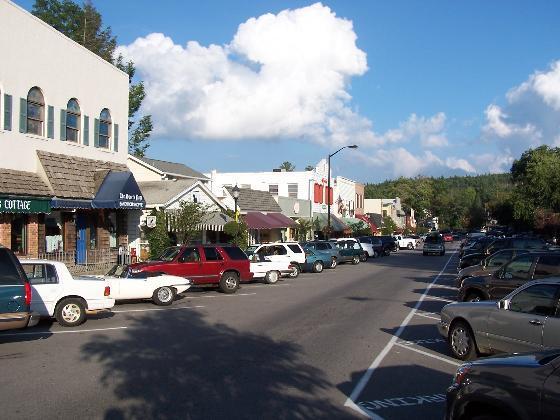 What better way to enjoy the resurgence of this elegant mountain town than a visit to the Highlands Food & Wine festival? And that we did on the second weekend of November as we reacquainted ourselves with Highlands.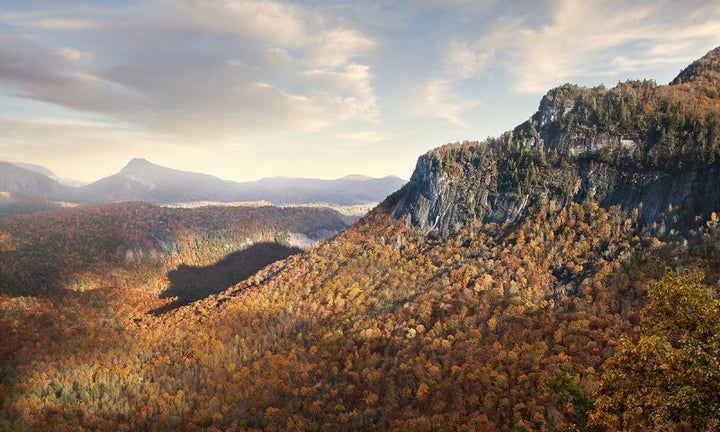 There's something mystical about mountains, flowing rocky streams, and moss covered rocky paths and you'll find that in abundance in Highlands. Within a short walk of town or a short car ride, you'll have access to such intriguingly named hikes as Bearwallow, Devil's Courthouse, Dry Falls, and Glen Falls (how far did Glen fall?). Keep in mind that Highlands has an average elevation of 4100 feet so if you plan on hiking any of these trails, you damn well better be in shape. If a day long hike isn't in your immediate future, there's still plenty of gorgeous scenery available from an hour-long car ride. And that's my reason #8.
8)The roads. In this age of straight as an arrow interstates, seven speed automatic transmissions, and self-driving Google-mobiles, some of us still enjoy the feel of rubber fighting for grip on a curvy road. If that's you then you're going to love the drive back and forth to Highlands. US 64, Georgia 106, or South Carolina 28 all lead to Highlands and all are capable of putting a wide smile on the face of any enthusiastic driver. Just be forewarned that the rocky edges of some of these roads bear witness to many a ham-fisted driver's exploits so keep it in your comfort zone.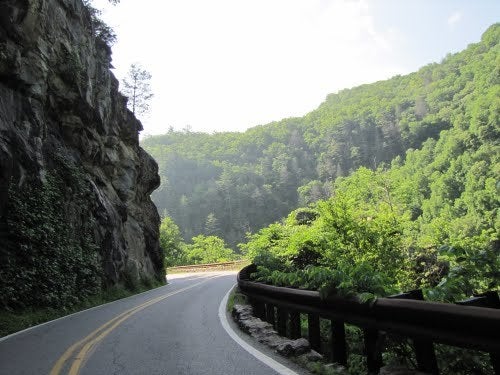 7)The Police department. Not that I've had a close encounter of the wrong kind with these folks. Not at all. During our visit they were cordial, professional, and happy to work in a town where their biggest challenge might come when Georgia plays Auburn and the Ugly Dog Pub has crammed 2,700 patrons in a space that can comfortably hold about 220.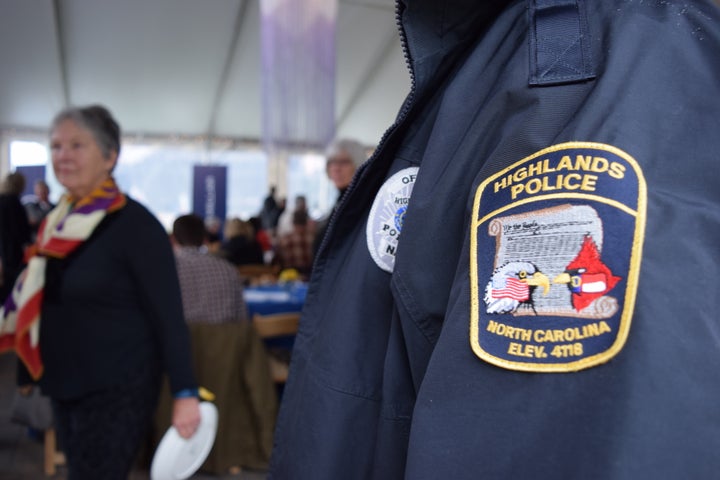 6)The Ugly Dog Pub. Owner Tom Craig told me the reason he opened a pub was because he didn't know what to do with his time. His friends all agreed there wasn't a decent pub in town so the duty fell on his shoulders. It's standard pub fare with plenty of local and traditional beers. Stop in during a Georgia football game and all the serenity and mysticism of those moss-covered rocks will quickly dissipate in the modern maelstrom of college football.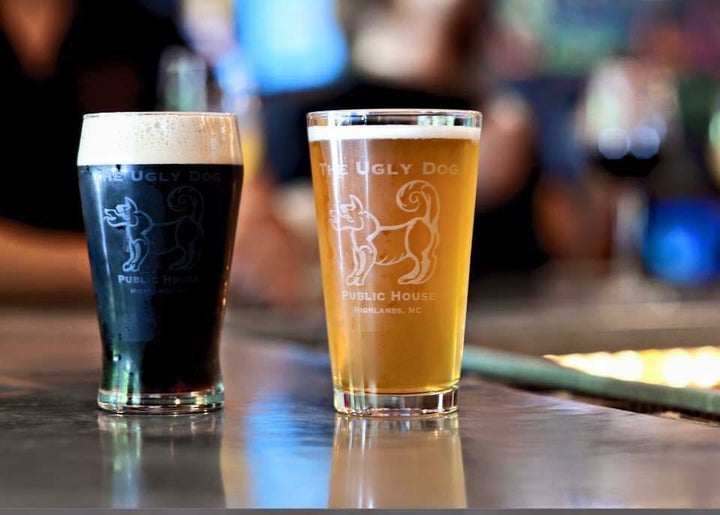 5)The Weather. Unless you're visiting in mid-February, you'll find excellent weather. At 4,100 feet of elevation, spring can feel like fall, summer can feel like spring, fall can feel like a crisp, mild winter, and winter can feel like…I guess winter. A cold winter. Ice, snow, and why-didn't-we-buy-a-Subaru weather.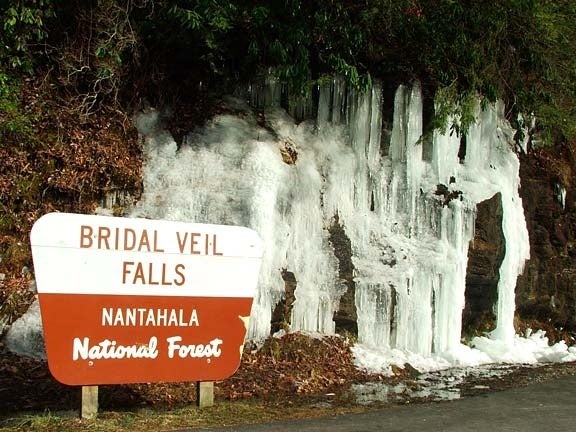 4)Main street shops. Downtown is part mountain town indy artisan shops and part JFK duty-free shop ($40,000 diamond brooch, anyone?) There's something for everyone (unless you're looking for Home Depot. There's not one of those for a hundred miles) in Highlands.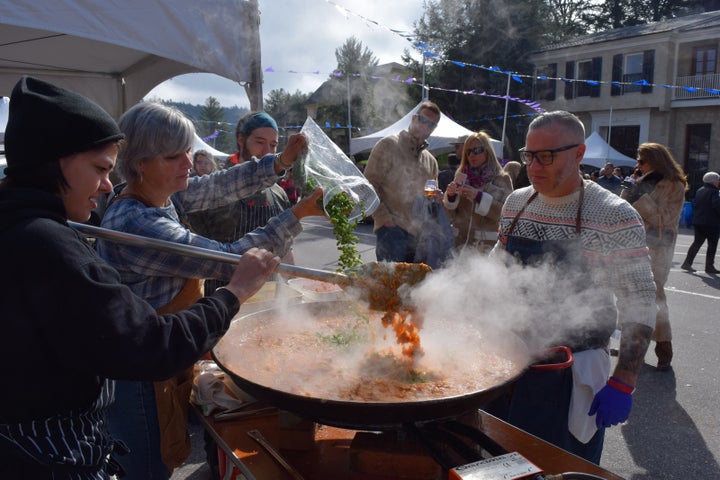 3)The food and beer. Satulah Mountain makes great beer, Mountain Fresh Grocery is more a chaotic, free wheeling foodie destination and hardly a grocery store, there's also the aforementioned Ugly Dog, plus anything happening at the Old Edwards Inn.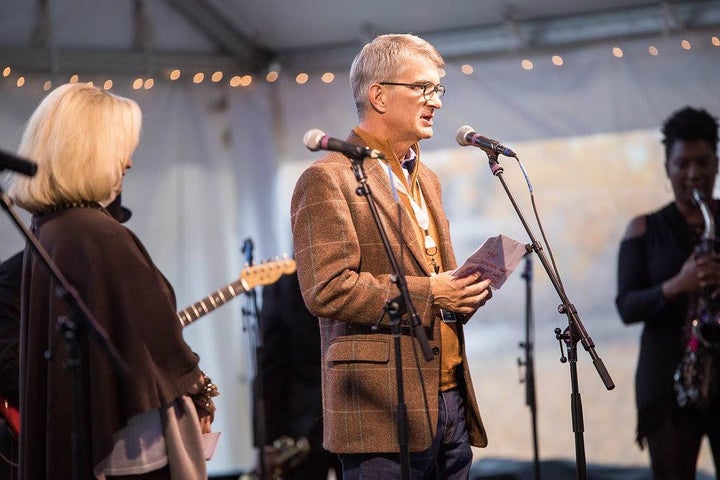 What is your vision of the perfect hotel? If it's 24 stories of steel and glass set in the middle of a bustling metropolis, well surely there's something waiting for you in downtown Atlanta. If, however, you prefer something restrained, gracious instead of glamorous, wood grain instead of concrete framed, more Thoreau and less Wolfe, then this is your answer. The Old Edwards has all the amenities of those downtown hotels and it's set in downtown Highlands, population 942.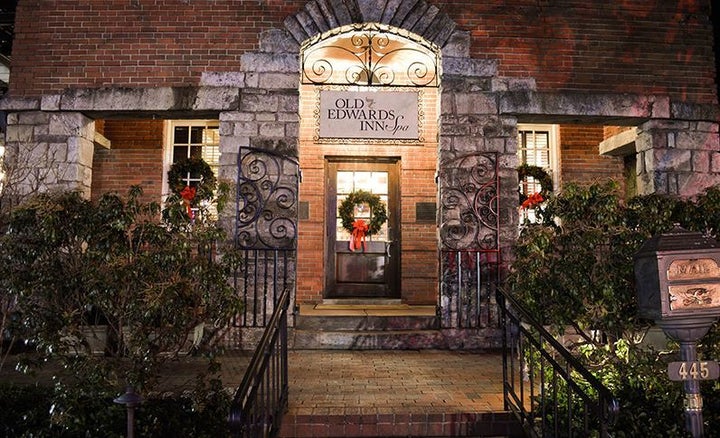 1)The Food & Wine Festival. The 2017 festival featured a New Orleans theme (my hometown) and when we heard such Crescent City luminaries as Susan Spicer, the Preservation Hall Jazz Band, Dickie Brennan, Joyful, and JJ Grey & Mofro would also be there, we signed up. So what if JJ is actually from Florida, he really should be from New Orleans.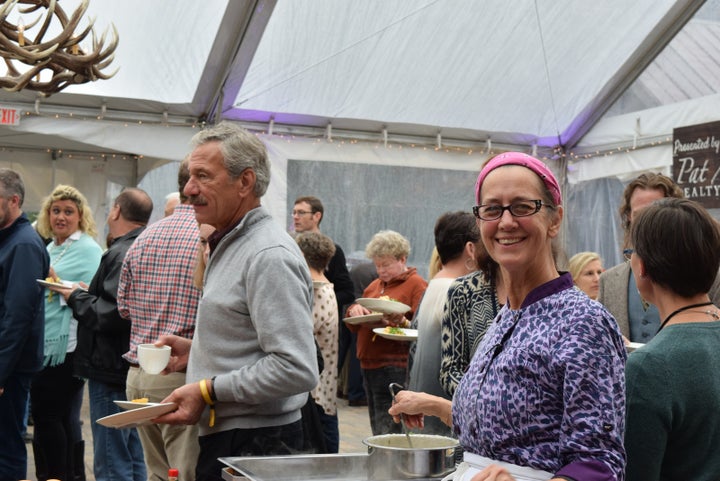 A modern food and wine festival is really a harvest celebration and Highlands is no different. Brewers, farmers, winemakers, and chefs get together to share their best efforts from a year of labor and learning. At one level it's incredibly encouraging to see so many folks line up to enjoy the hard work of the hospitality industry. No matter how many self-driving Google cars and robotic machines invade our future, these are industries that will never become automated, same goes for great music. Years from now we'll still praise chefs, farmers, and winemakers for their handmade specialties. Events such as this one attract a well-heeled successful crowd of doctors, lawyers, entrepreneurs, business owners, etc, and they're the ones that support our industry. At Friday night's Grand Tasting the most captivating speaker was a farmer, Don Carringer. And when he stated his farm had supplied Old Edwards Inn with hundreds of pounds of humble potatoes every week, the crowd broke into applause. Doctors, lawyers, self-made millionaires all cheering for potatoes. What a pity that farmers don't get this sort of respect from all walks of life. If we were all more supportive of our local farms and the cooks using that produce, we'd all be much healthier.
So let's hear it for potatoes, people!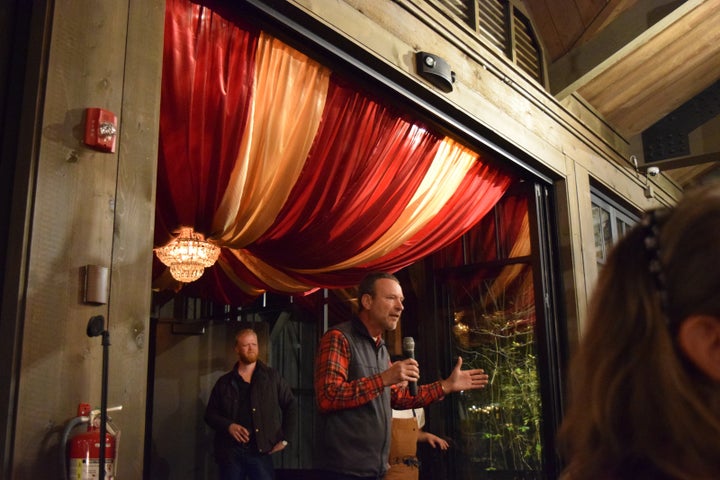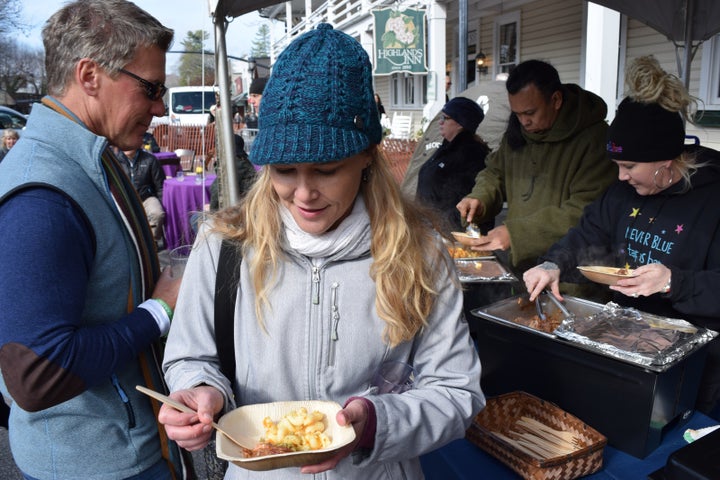 Our favorite dish from the Main Street event was the smoked pork with macaroni & cheese from Chef Jesse Roque of the Never Blue in Hendersonville, NC. Jesse's restaurant is a western North Carolina favorite and we love her brand of global comfort cuisine.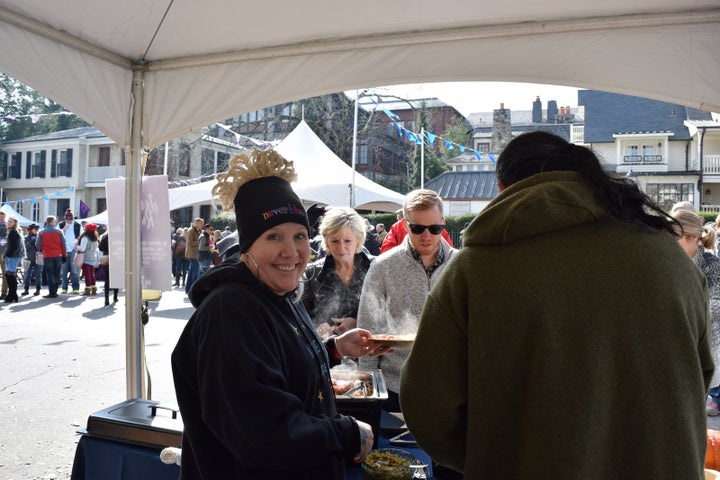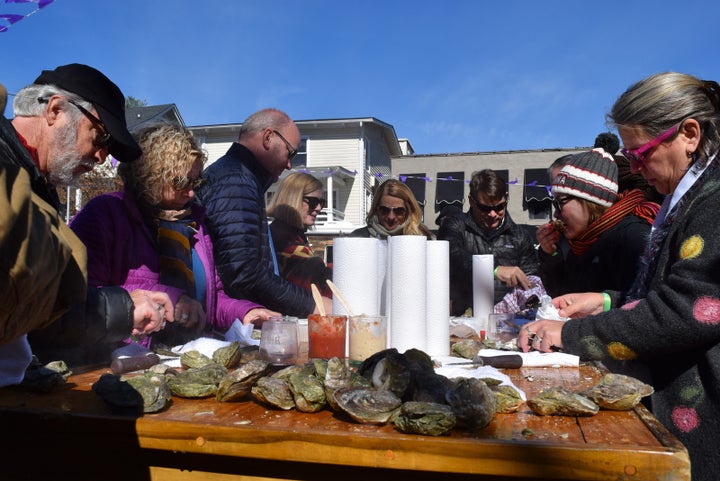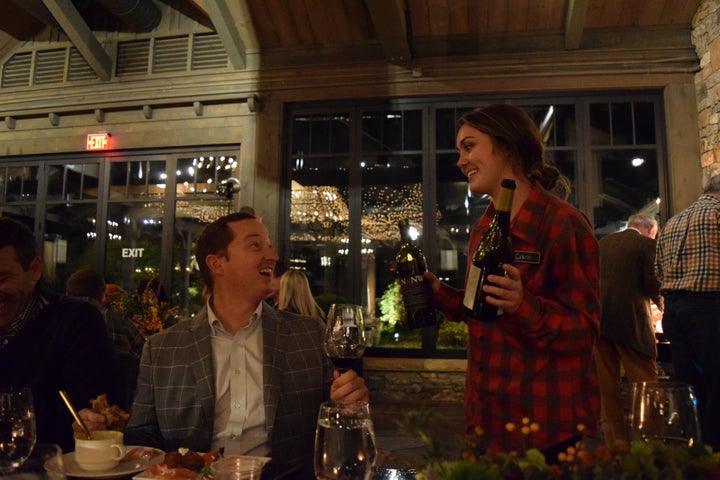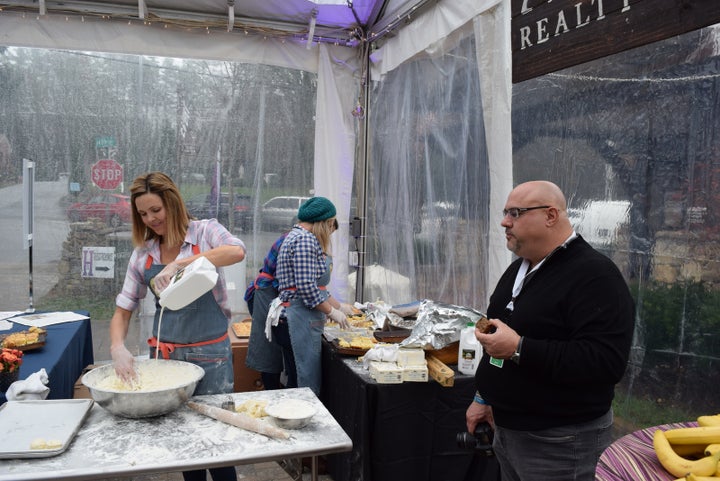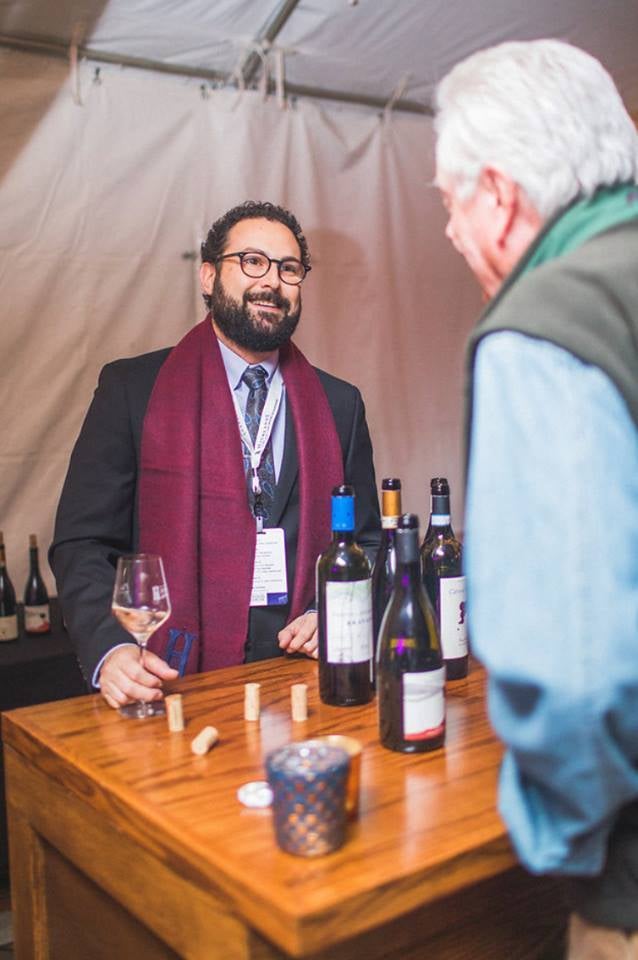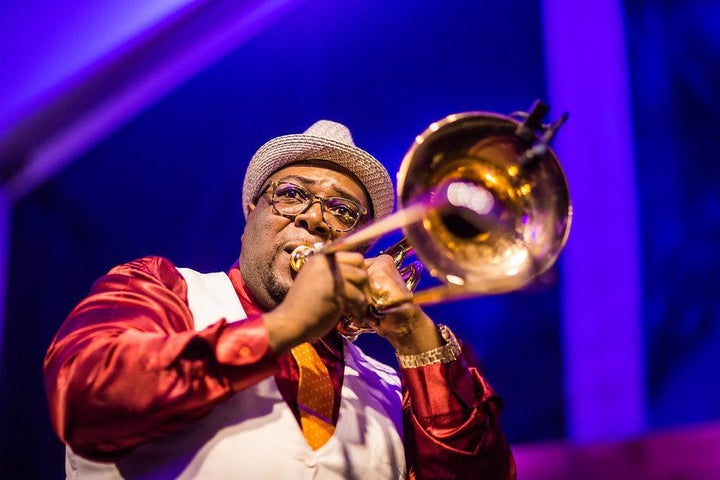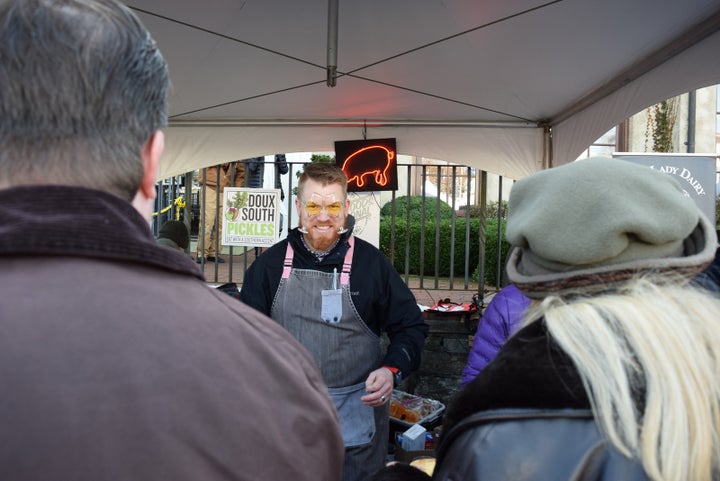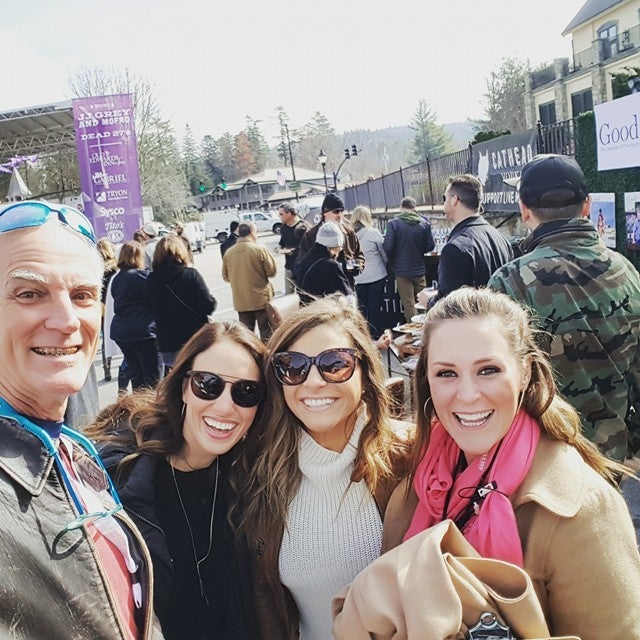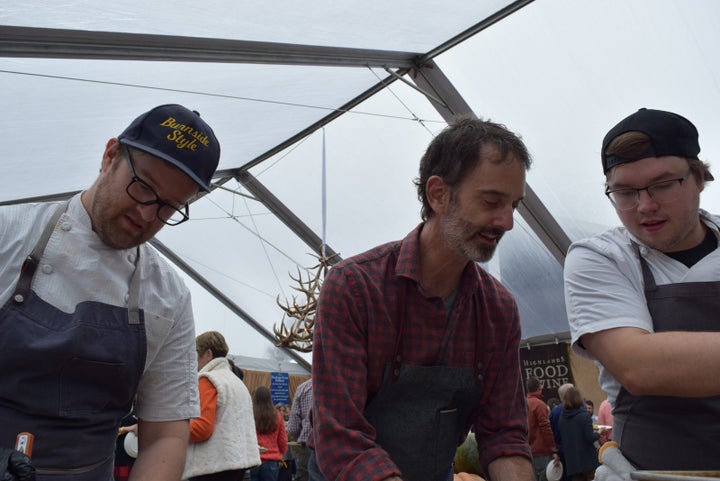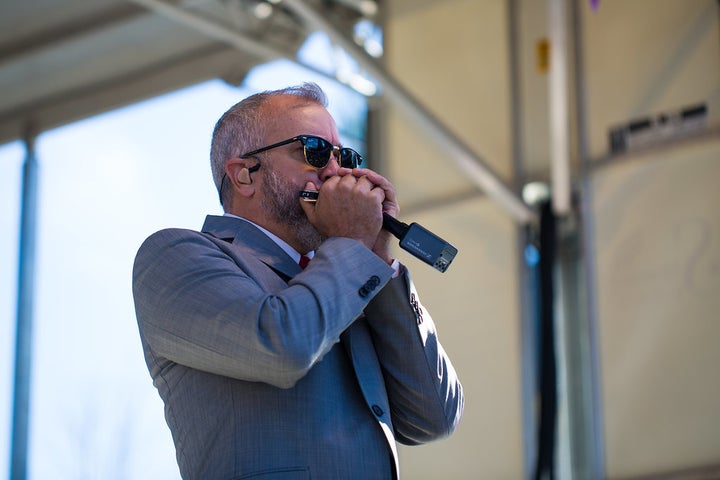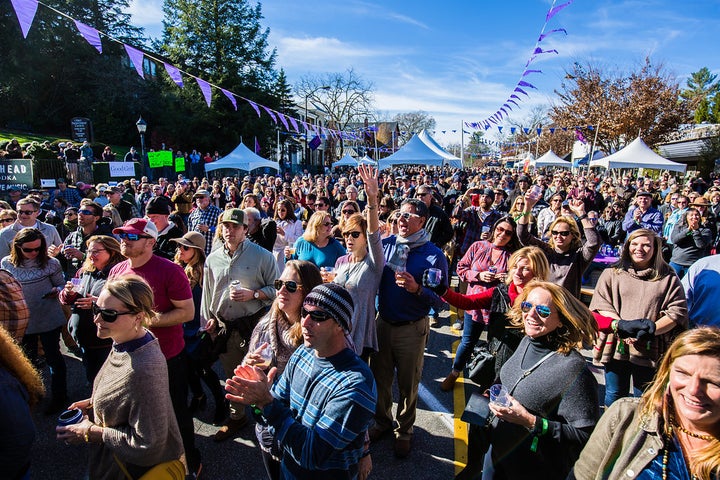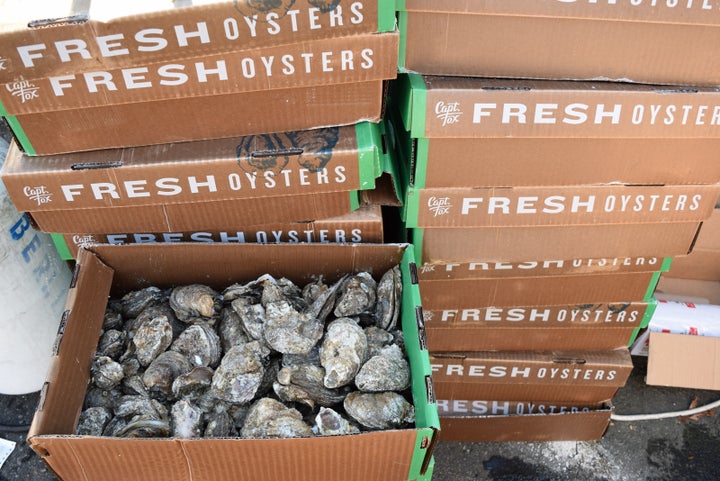 So with that in mind are you ready to put Highlands, NC on your calendar? It really is a great little town that because of the Old Edwards Inn, packs a big city punch. A charming downtown, a craft brewery, engaging restaurants, all in a spectacular outdoor setting. And if you're one for big time food & wine festivals with great music, have a look at theirs.
Related
Popular in the Community