Not everyone decks the halls in style. Inevitably, between the poinsettias and twinkling lights there will be a collection of heinous, tacky and useless decorations. Here are nine of the most ho-ho-horrible offenders that are sure to destroy your holiday spirit.

Car Christmas Wreaths
You love the holiday's soooo much that you want to rock around the Christmas tree in your car. Unfortunately, you aren't Santa, and a wreath tethered to the grill of your Honda does not a sleigh make.


"Collector" Christmas Plates
No one collects Christmas plates. Ever. Collectable plates are the fruitcakes of the office secret Santa. No gift says "I hate holidays and joy and you" like a display-only plate that you can't even eat off of.


Anything With Beer Cans
Santa did not have a beer belly that shook like a bowl full of jelly when he laughed. The only thing acceptable about combining beer and Christmas is the Budweiser Clydesdale commercial. While we appreciate DIY and recycling, using your leftover cans as décor is Grinch-worthy.


Menacing Nutcrackers
We all love the Nutcracker ballet: the music, the Dance of the Sugar Plum Fairy. We do not all love a menacing Nutcracker staring at you from the mantle. They also fall into the category of utterly useless. Has anyone, ever, actually cracked a nut with one of these?


Holiday-Themed Bathroom Decorations
Saint Nick should never be gazing up at you from the bath mat or scrub-a-dub-dubbing his rosy cheeks on a shower curtain. Forget about putting Mr. Claus' face on the toilet seat. That's pretty much a guaranteed trip straight to the naughty list.


Creepy Elves
Elf On A Shelf is designed to strike fear in the hearts of children. What, with their pointy ears and evil, beady little eyes following you. And, it feels strange to tell kids that someone is watching them, day in and day out, tattling to the big man if they step out of line. NSA anyone?


Inflatable Lawn Ornaments
Outdoor holiday décor has really blown up over the last decade. Problem is, most people hate it. You don't hear Christmas carols about a 6ft tall inflatable snow globe with Mickey Mouse dressed like Santa stuffed inside.


Giant Scary Santa
He sees you when you're sleeping, he knows when you're awake ... he's lurking in the shadows of your hallway at night. Whoever decided to make a near life-size Santa and dress him in old dark cloaks clearly hates children (and adults for that matter).


Inappropriate Christmas Lights
When you think of a winter wonderland do you picture Santa taking a leak off of the roof? How about Donner and Blitzen bleeding out in your backyard? If one of these "ironic" light displays are in your yard you deserve more than a lump of coal.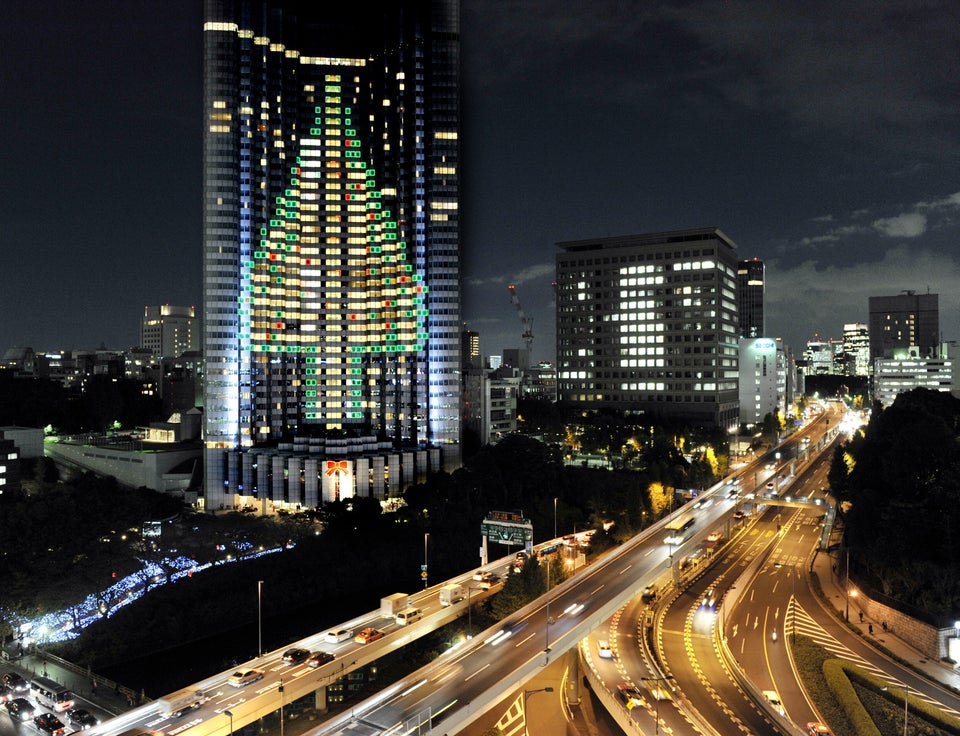 Extreme Christmas Trees