Why are their boys so out of control? They just fight and break things and seriously, can't they ever just sit still? Are they even listening? Those were my thoughts before I had two boys of my own. And now, I get it. Oh, do I. Get. It. Boys have mass amounts of energy and when you have two like mine...they fight. They have a hard time sitting still and they feed off of each other's energy. They love words like "fart", "poop" and "underwear" and get out of control with the jokes by egging each other on. I know this doesn't pertain to all boys but it sure does describe mine--and it's okay. If that energy is not released, it's not pretty. We're working on how to expend all that energy respectfully and it's okay if this process is a bit messy. And loud.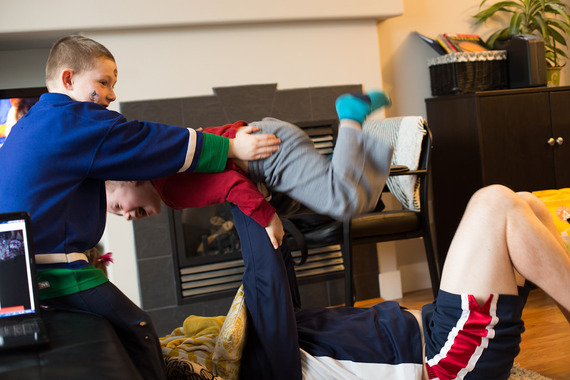 Why are their kids in play clothes all the time? I'm going to dress my kids in the cutest outfits and their hair will be so cute--I can't wait! Well, apparently some kids don't like wearing jeans because they want to wear their "comfy pants" with an elastic waistband. Other kids just want to wear Lightning McQueen shirts for a year straight. Some kids refuse to have gel in their hair. Many won't even notice if they have food all over their face. And finally, socks with sandals may be insisted upon. The more kids that I have, the fewer battles I choose. Wear what you want as long as it's clean-ish; matching is preferable. I draw the line at stinky.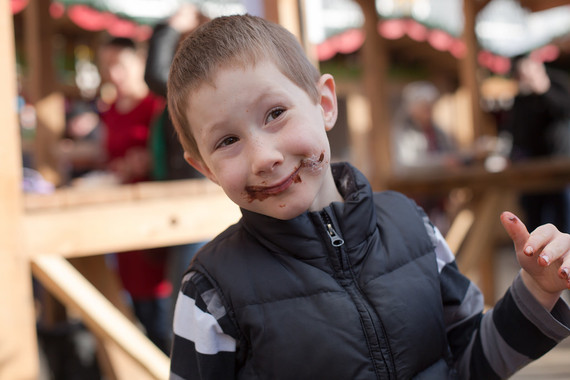 I've realized that when I question other parents' decisions, I really need to check myself. Each parent-child dynamic is so diverse and there is no way that a quick glance, or even a 2 hour play-date, can show you all the factors at play. I know my own three kids are all so unique in their strengths and struggles, and in turn, I parent them each differently. Instead of judging, I've learned that it's actually pretty interesting to learn what makes each kid "tick" and what parents have found work with their child(ren). Gather resources, people!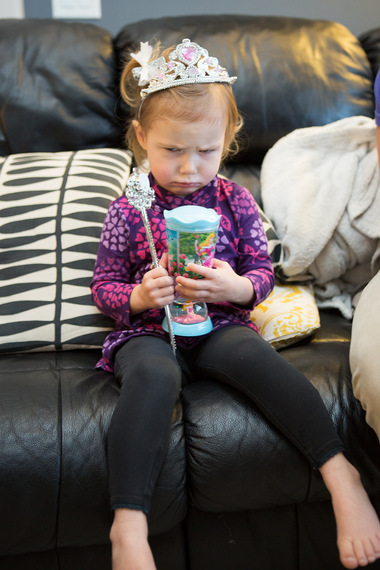 I recognize that people will look at me with my three kids and make their assumptions, too. Why is she giving in to her screaming 3-year-old daughter? Doesn't she know she has to stand her ground? Why are her boys running in the grocery store aisle? Can't they learn self-control? Wow, that mom sure raises her voice--I'll never do that! It's okay. I know. I've been there. Said that.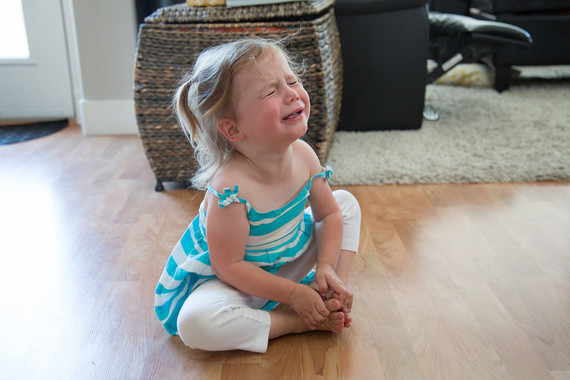 Let's take the time to observe relationships with curiosity and a desire to learn and help rather than make a quick judgment call. Think of all the knowledge we could acquire in the place of negative thoughts and opinions.
To the parents with multiple, wild boys who dress their kids in "comfy" clothes and let them wrestle in public--I so get it. To the parents of three-year-old daughters who are melting down again--you do what you have to do. Give in. Stand your ground. Whatever you need at that moment; I understand. A belated high-five to you all.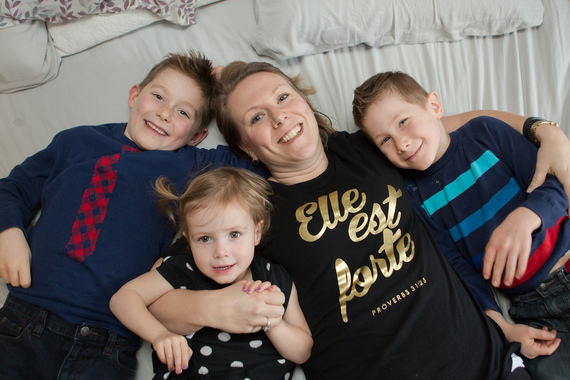 Louise is a blogger over at Talk Nerdy To Me where she loves learning and sharing with others on this humbling parenting journey. You can also find her on facebook.