Q: When is it time for a conventional wisdom to be tossed aside?
A: When that wisdom is proven to impede those it is supposed to help.
The old adage that pets should be spayed or neutered after six months of age has left many pets, mainly cats, unprotected from accidental litters. The fact that cats are able to become pregnant at five or even four months of age, combined with the fact that many people who would not allow their dog to roam loose allow their cat to do so, makes accidental litters a tragic but completely avoidable problem. Cats have been casually lumped in with dogs regarding information on when to spay them; by the time the caregiver realizes that the pet has passed six months, their seven month old cat has given birth.
There is an urgency to this. Cats are far less likely than dogs to leave a shelter alive, during their lifetimes they receive roughly half the veterinary care as their canine counterparts and an estimated 75 percent are taken in as strays as opposed to under ten percent of dogs being acquired as a free-roaming stray. This is an animal welfare issue, a budgetary issue for cities and towns, and some cat advocates even consider the historical misinformation to be an ethics concern.
Esther Mechler, founder of Marian's Dream notes, "This is a veterinary issue. This is about the recommendation clients get regarding the best time for surgery. And changing this really requires the active involvement of veterinarians." Mechler developed Feline Fix by Five! as a collaborative effort of the Marian's Dream Foundation to bring together cat advocacy organizations and veterinary professionals in order to "fix" the misinformation surrounding the best age at which to spay or neuter cats. The goal is to engage the veterinary community in order to educate the public that cats should be spayed before the age at which a pregnancy is likely to occur. Mechler noted that the number of births prevented could equal the number of cats entering shelters in the US each year.
With endorsements from American Veterinary Medical Association (A.V.M.A.), American Animal Hospital Association (A.A.H.A.), American Association of Feline Practitioners (A.A.F.P.) , The Winn Feline Foundation, the Catalyst Council, the American Association of Shelter Veterinarians (A.A.S.V.), the International Cat Association and the Cat Fanciers' Association, Feline Fix by Five! is pushing back on the misinformation that adds to the number of homeless cats.
Charlie Hatfield, President of Spay FIRST! said, "This is a science based problem and I applaud this effort to address this at its' core...delaying a spay impacts animals." Hatfield noted, "It costs the same to spay a kitten at five months as it does at six months, and fewer animals entering shelters saves lives and money at the same time. It's really a no-brainer."
Feline Fix by Five! will be rolling out this effort throughout the fall and hopefully the conventional wisdom regarding the age to spay cats will soon reflect the true needs of cats.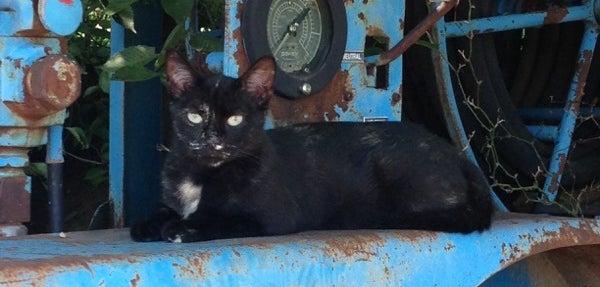 Related
Popular in the Community