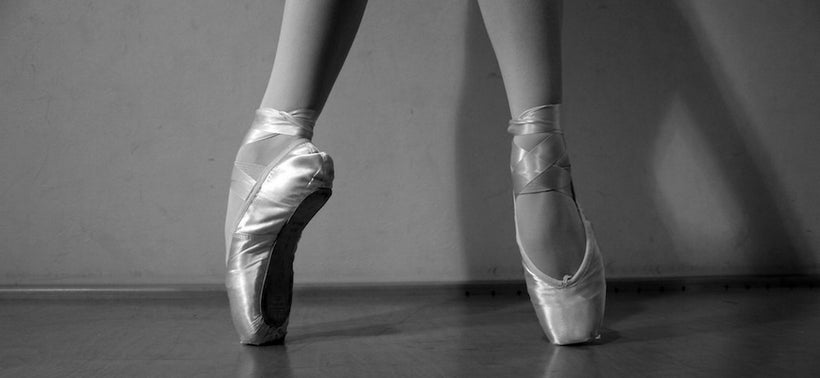 Hello fellow tribe members – seekers of everyday, ordinary, unassuming gurus who come your way. They are everywhere. Here is a perfect example of a guru offered to us by a young lady who is going places in life. I'm a prophet. I can tell. She has the attitude that will have her dance, not stumble her way into a glorious future.
Hi Rob. My dance teacher is my everyday guru. I see her twice a week for sixty minutes each time. She teaches me not only great dance moves but great lessons that my mother says I can apply to my life. On the way home, I take notes on what I've learned from her that day. I wanted to apply it to my life. Here is what my dance teacher taught me two days ago about dancing. She said, when it comes to dancing, the only true friend I have is my body. It will never lie to me. If I treat my body with kindness by taking care of it, and train it well, my body will treat me well at my dance recital. My mother helped me to see how that was a great lesson about life. I believe my true friends in life are my classmates that never lie to me. I think I am also true friends to them because I never lie to them. We treat each other well as we learn to dance together through life. Maybe that's a stretch, but I wanted to see what you thought about it. Thank you, Alicia.
I love that lesson, Alicia! That is not a stretch – that is absolutely perfect! Your dance teacher certainly is a wonderful unassuming guru, and you are a marvelous translator of the truth that she shared with you. I love what you did with your dance teacher's insight.
The only reason you want to seek the truth, Alicia is because the truth is always truly powerful. It sets you free to live a happy, exciting life the easy way. The easy way is always the right way. The truth lights the way to the right way.
You have been everyone reading this blog's guru today, Alicia. You are now a mental millionaire because that is a million dollar tip you offered all of us. Again I thank you.
Hey folks, what might you want to share with the rest of us? What everyday guru has come your way lately? What you give away, you get to keep when it comes to golden truths and inspiring insights. We are all looking forward to hearing from you.
PS – The one thing you possess that no one else will ever have is the unique YOU. Sing and laugh and DANCE today as only you can in your own unique way.
International Bestselling book author, Rob White, offers other inspiring short stories that reveal ordinary gurus who come to you to prove there's no such thing as a final failure unless you say so in his book And Then I Met Margaret.
REAL LIFE. REAL NEWS. REAL VOICES.
Help us tell more of the stories that matter from voices that too often remain unheard.
This post was published on the now-closed HuffPost Contributor platform. Contributors control their own work and posted freely to our site. If you need to flag this entry as abusive,
send us an email
.