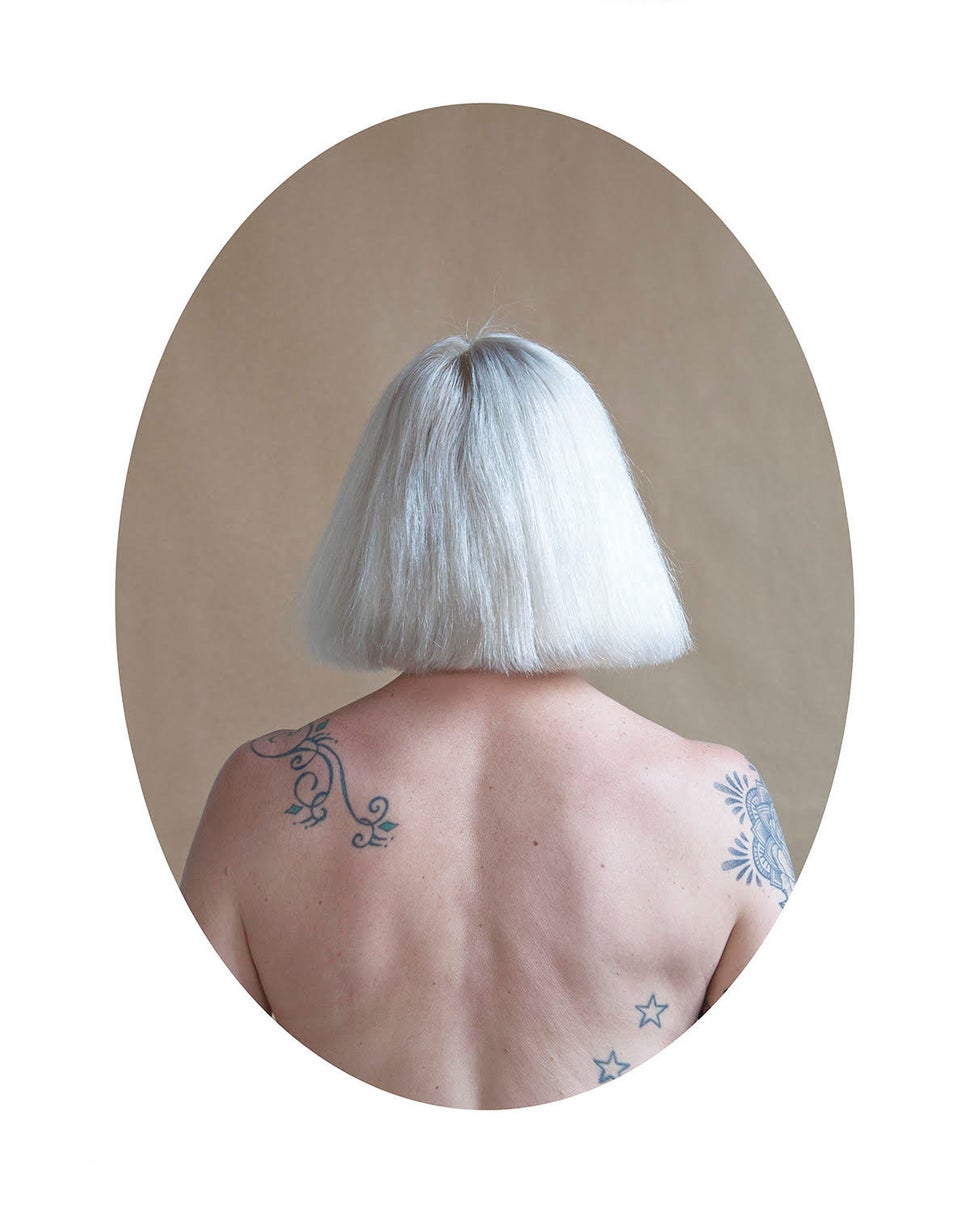 Think of a woman you love -- your partner, maybe, or your mother. Now, imagine her hair. Is it thick, rich, beautifully braid-able? Is it cropped short above her neck, setting one of the most intimate parts of her body on view? 
The boundless opportunity for hairstyling makes a person's hair one of the most expressive parts of her (or his) body. It can be a color-ready palette, a moldable sculpture, a gorgeous ready-made, or a work of art representing her family before her. Which is why photographer Tara Bogart's series "A Modern Study of Hair" is compelling in its simplicity.
Inspired by a trip to the National Library of France, where she saw a photo taken by Felix Nadar showing a woman's ornate hairstyle and draping costume from behind, Bogart decided to take a series of similar photos, using that vantage point to display the aesthetics of 21st-century 20-somethings.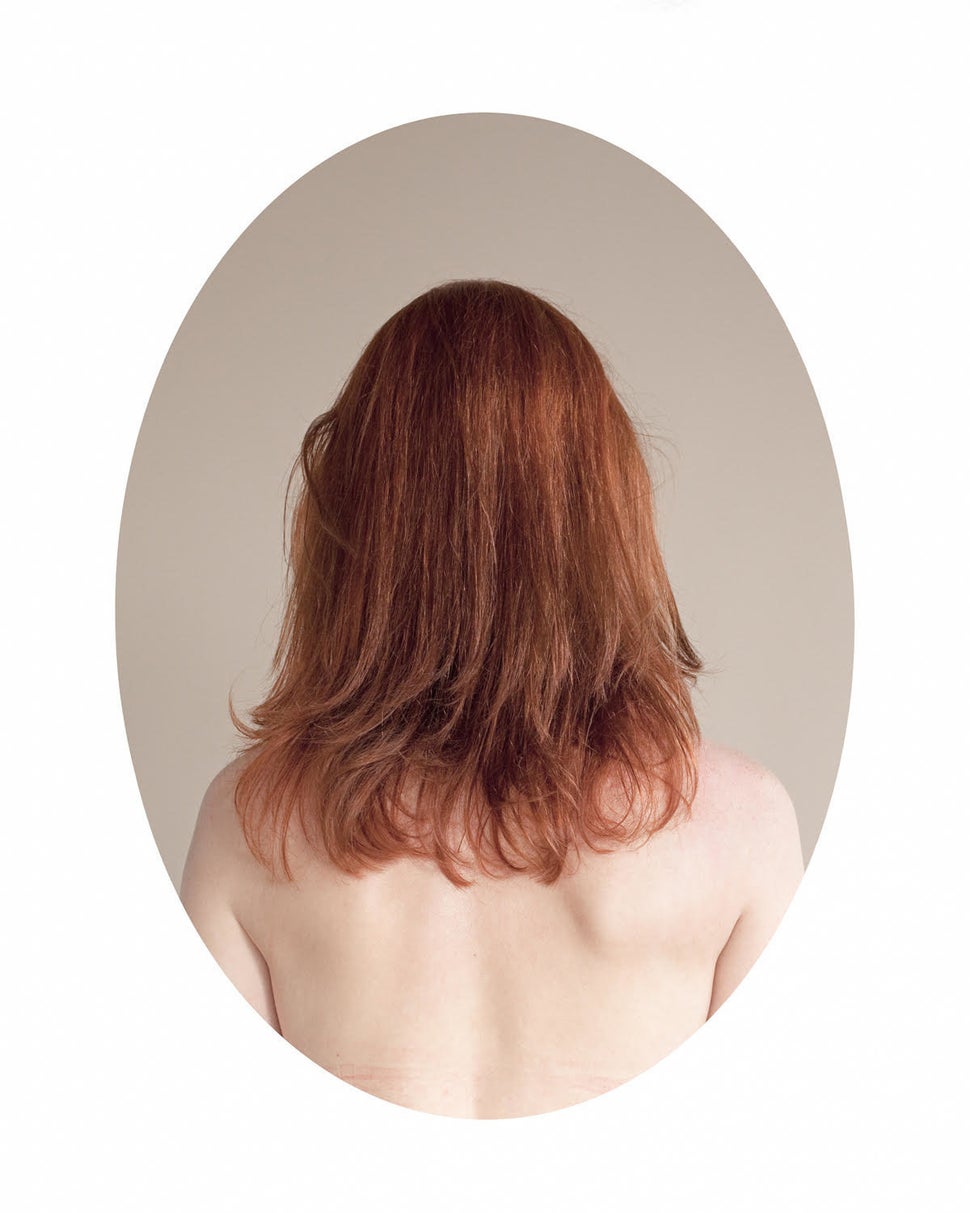 "I couldn't stop thinking about what that same image would look like today," Bogart writes on her site. When she began to organize the project, she asked a few women she knew to sit for her, but realized the series would tell a more compelling story if she didn't select the subjects herself.
"When I realized that I was going to make a lot more of these portraits, I asked some of the women to ask their friends and also their friends' friends," Bogart told The Huffington Post. "I put some flyers up at the college I was working at and I took whoever came as long as they were 20-something. I guess I was making an attempt at an unscientific 'random sampling' of women in my area."
Bogart notes in a statement about her work that her status as an outsider -- she isn't a 20-something woman herself anymore, although, of course, she was once -- sets the tone of the project, which emanates a clinical air. The women are photographed from behind, just as Nadar's subject was, making a scroll through the images feel like a flip through a textbook of lovely and varied butterfly species.
But Bogart's emotional proximity to the subjects grants the series a touching, human feel, too.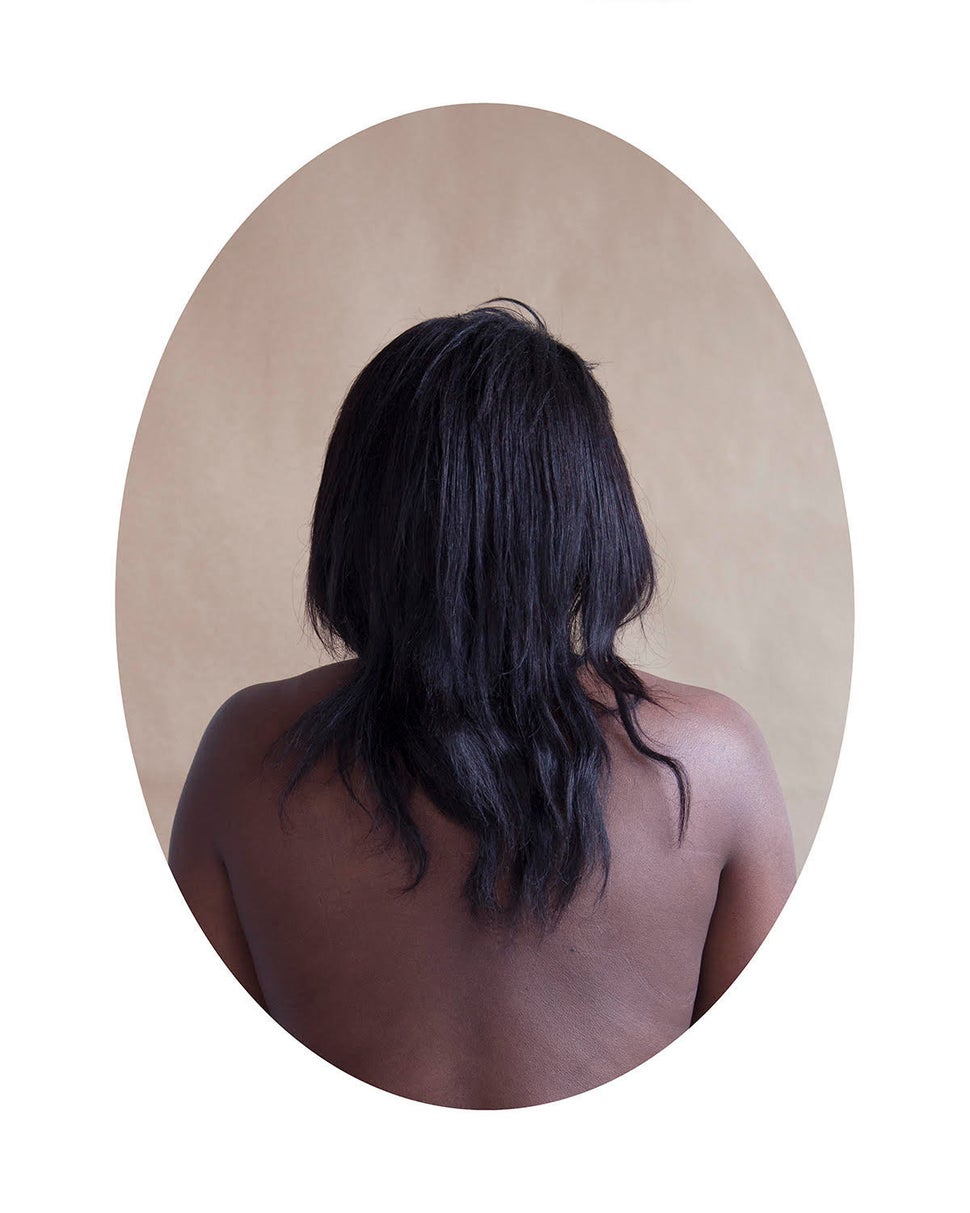 "Being a woman photographer, I still have insight because I was once that age and I can relate in many ways to the women on a personal level," she said. "I still remember well the challenges of my own generation to define ourselves in some way."
Like Nadar, she photographed her subjects using natural lighting, rather than using flash to drown out any imperfections with floods of light. The resulting fly-away hairs, bra strap lines, freckles, goose bumps and split ends work together to form a series of images that is both abstract and deeply personal. Crimped strands of dark hair may look at home in a gallery to an anonymous viewer, but to the subject and anyone who knows her, it's an intimate portrait.
"I hope that people see the unique beauty I see in each of these contemporary young women," Bogart said. "We often get caught up in and are critical of traits that signify 'beauty' and by removing those things I see something special about each and every one of the women in the series."
Calling all HuffPost superfans!
Sign up for membership to become a founding member and help shape HuffPost's next chapter
BEFORE YOU GO
PHOTO GALLERY
15 Ways Artists Fought For Larger Causes