It seems any time a female artist sings about the opposite sex in a way many male artists do all the time, they're labeled a "bad girl" or filled with angst. Alanis Morrisette got that when she broke out 20 years ago. So did PJ Harvey. Fiona Apple. The list goes on. Google "Poe" by the way, she's awesome. Myers' sometimes provocative lyrics and videos have her sort of labeled as an aforementioned bad girl of rock, and she gets it...but she gets it. Anyway, I'll focus on her brutally honest lyrics and power vocals and move on from that. Off topic, I doubt "You Oughta Know" has anything to do with Dave Coulier but I digress.
Following the release of two EPS -- The Morning After and especially last year's Make a Shadow, buzz has followed Myers everywhere. Speaking of the latter, her single "Desire" and sexy-as-hell music video garnered some serious airplay and hits. The singer/songwriter's current single "Sorry" -- the title track off her summer-release debut full-length album (say that five times fast) -- has already garnered considerable alt-rock radio airplay, and her current headlining tour is continuing to raise her profile. But, it's already raised, Jon. She's already opened for Broods, Royal Blood, and even the Pixies, and last year, the media singled her out for her intense Lollapalooza and Governors Ball performances. But back to the now....
A few hours before she kicked off her headlining tour at The Studio At Webster Hall in New York City, Myers sat down for an A-Sides chat at the spankin' new Atlantic Records offices, and performed two stripped down performances. How lucky can you get? Watch on, and feel.
Remaining tour dates:
June 3 / Eugene, OR / Wow Hall
June 5 / Orangevale, CA / The Boardwalk
June 6 / Mountain View, CA / LIVE 105's BFD @ Shoreline Amphitheatre
For an exclusive performance of "Motel," click here.
Like Myers, Vinyl Theatre is tearing up alt-rock radio like ladies tore up respective 'N Sync hearts. The Milwaukee alt-band band's "Breaking Up My Bones" is a leading contender for song of the year, and it's getting some serious play on Sirius XM's Alt Nation, climbing weekly on its Alt-18 countdown (it's also on this week's Delve Into Twelve. Last month, the band, whose debut album Electrogram has drawn comparisons to Deathcab for Cutie - though I'd say it's that band after a dozen cups of coffee and an infusion of The Killers, performed an acoustic version of that song as well as another fittingly called "Gold," and chatted up success thus far and tour plans this summer with The Mowgli's. They've already gone on the road with twenty one pilots, Smallpools, and Magic Man. Not bad. Watch the A-Sides interview here , and "Bones" below.
(*dates with The Mowgli's; no asterisk means headlining)
Jun 04 Majestic Theatre Madison, WI*
Jun 06 First Midwest Amphitheatre Chicago, IL
Jun 07 Rose Music Hall Columbia, MO*
Jun 09 Wooly's Des Moines, IA*
Jun 10 The House Cafe Dekalb, IL*
Jun 11 The Waiting Room Omaha,
Jun 13 KRAB Free 4 All 8 Bakersfield,
Jun 14 Launchpad Albuquerque,
Jun 17 Cain's Ballroom Tulsa,
Jun 23 Beachland Ballroom Cleveland, OH*
Jun 24 Mr. Small's Theatre Pittsburgh, PA*
Jun 25 Baltimore Soundstage Baltimore, MD*
Jun 27 District Square Kalamazoo, MI*
Jul 18 Hollywood Casino Amphitheatre Maryland Heights, MO
Both Meg Myers and Vinyl Theatre performances were filmed by Chris Williams.
Bonus Jonas
"Raising hell" never sounded so good. The Nashville-based Five Knives just released their debut album Savages, and it has more beats than Dre. The album, which not surprisingly when you hear it was produced by Mark Needham (The Killers, Imagine Dragons), consists of 13 tracks equipped with an edgy, rock, electro-pop. That said, two from the band (Anna M'Queen, Nathan Barlowe, Zach Hall and Shane Wise make up the whole group) stripped the grit to perform the title track for A-Sides last month. Enjoy it you will.
About A-Sides With Jon Chattman:
Jon Chattman's music series features celebrities and artists (established or not) from all genres of music performing a track and discussing what it means to them. This informal series focuses on the artist making art in a low-threatening, extremely informal (sometime humorous) way. No bells, no whistles, just the music performed in a random, low-key setting followed by an unrehearsed chat. In an industry where everything often gets overblown and overmanufactured, Jon strives for a refreshing change. Artists have included fun., Charli XCX, Imagine Dragons, Alice Cooper, Joe Perry, Gary Clark Jr., STP, American Authors, Echosmith,and many, many more!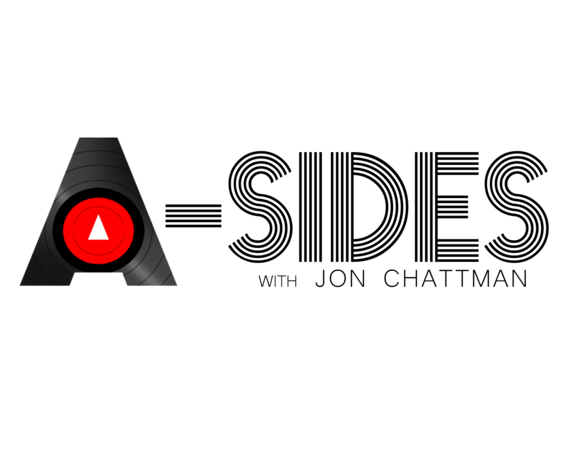 Calling all HuffPost superfans!
Sign up for membership to become a founding member and help shape HuffPost's next chapter