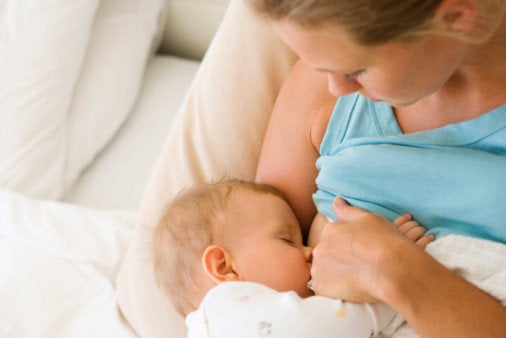 In the midst of yet another round of high profile flare ups in the public breastfeeding debate, the American Academy of Pediatrics coincidentally released its new breastfeeding policy -- which is essentially a reaffirmation of the pro-breastfeeding stance they have taken for six years.
The statement, published in the journal Pediatrics Monday, maintains that breastfeeding should be considered a public heath issue rather than a lifestyle choice.
Dr. Richard Schanler, chair of the AAP section of Breastfeeding, told The Huffington Post that:
"The policy statement really reflects the increased data we have to support the beneficial effects that we've known about for some time, and some even stronger, newer evidence."
Though the statement is primarily aimed at pediatricians, 60,000 of them, Dr. Schanler specified, it has a broader impact that can help guide hospitals and businesses. "It's reaffirming to them that this is an important area and that she should be educating themselves and their patients of the beneficial effects. They should be trying to help mothers who are having trouble," he said.
The policy indicates that after six months, breastfeeding should be complemented by other foods with the continuation of breastfeeding for one year – or longer if the mother so chooses. Dr. Schanler said that, "around 6 months, you need to start introducing other, varied foods for developmental reasons, as well as the need for micronutrients." But he stressed that it is "around" six months -- "not like you fall off the cliff" at that benchmark.

Related